Some experiences in this life are transformative. Your life is forever altered. Some call it "seeing the light." A man named Mark Jaquith experienced a definite game-changer when he used a squatty potty for the first time and realized he would never be the same.
So he took to Amazon to review the squatty potty and shared his excellent adventure with the world in prose that would make a Poet Laureate weep. Okay, that might be a bit of an exaggeration, but it's pretty damn impressive if you ask me. Take a look at Jaquith's review and I dare you not to run right out and buy a squatty potty for yourself.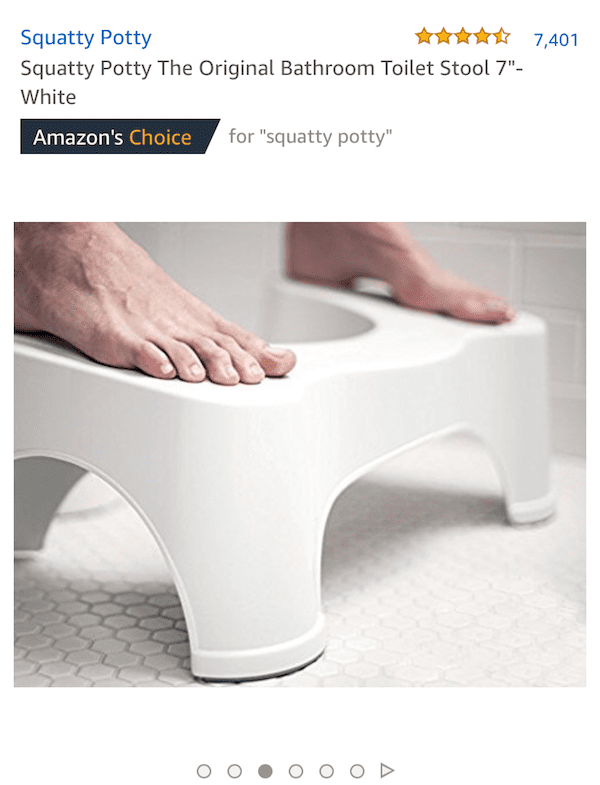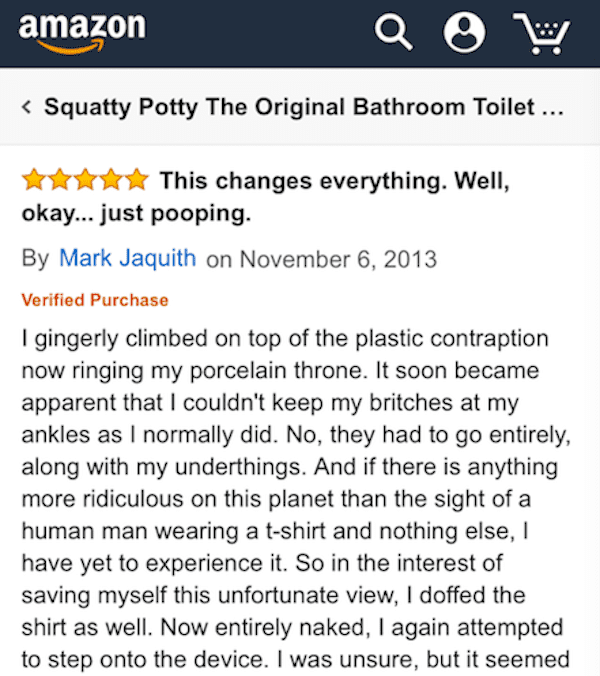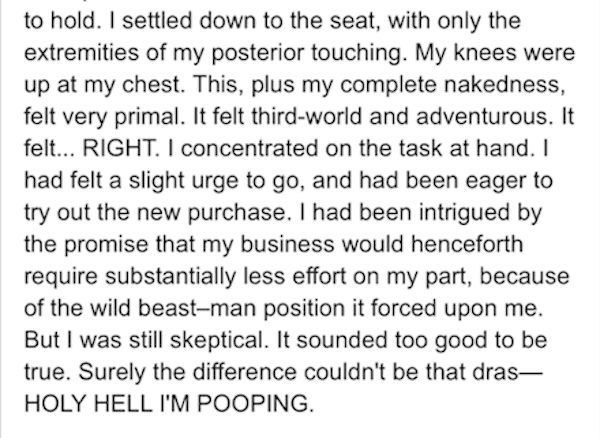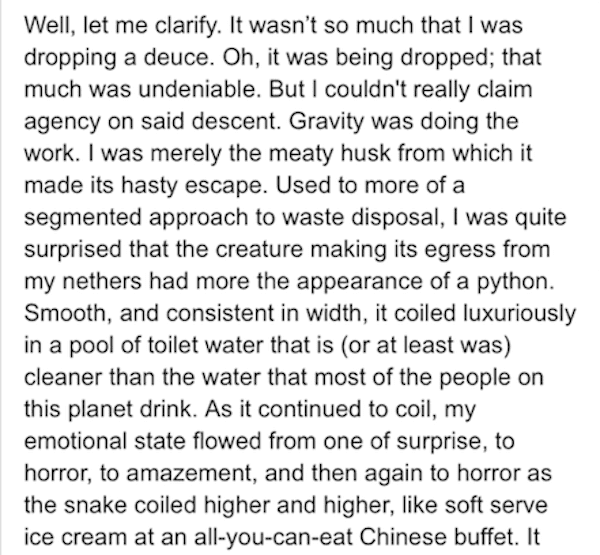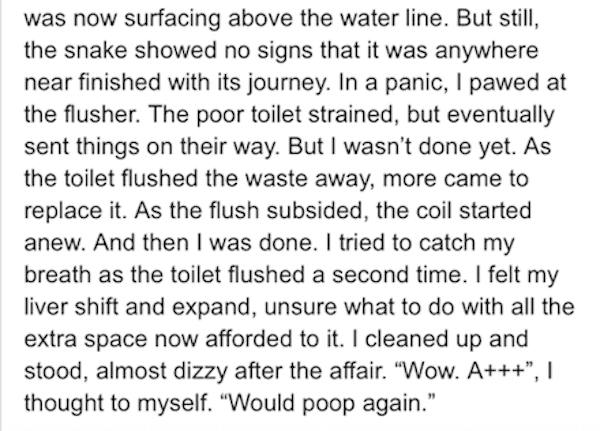 Brings a tear to your eye, no? Thank you, Mr. Jaquith….thank you.
BTW, you can buy one here on Amazon.
---
---