Writers everywhere are going to want to fist bump masters like Ernest Hemingway, T.S Eliot, Patricia Highsmith, and yes, Mark Twain, and not just for their literary prowess.
It's because they, like us, really loved cats.
It's a fun tidbit about Twain – real name Samuel Clemons – and the truth is that he wasn't just a cat lover. The man was truly nuts about felines. The proof, in his own words:
"If man could be crossed with the cat it would improve man, but it would deteriorate the cat."
He owned around 19 cats during his life and gave them super fun names like Buffalo Bill, Sour Mash, Zoroaster, Soapy Sal, and Pestilence.
He clearly had has favorites.
Twain wrote about cats, with kitties making appearances in The Adventures of Tom Sawyer and in a lesser-known work called Concerning Cats: Two Tales by Mark Twain that he used to read to his daughters to help them fall asleep.
When Clemons traveled sans cats, he would ask to rent them wherever he was staying so he wouldn't have to go without – one such event was documented in New England Today.
It occurred in Dublin, New Hampshire, in 1906 when Clemons rented three kittens for the summer. One was called Sackcloth and the other two, being identical, both came to the name Ashes.
According to Smithsonian Magazine, Twain's favorite was a black cat named Bambino. When it went missing, he took out an ad in a local newspaper (complete with reward offer), and this description:
"Large and intensely black; thick, velvety fur; has a faint fringe of white hair across his chest; not easy to find in ordinary light."
One final quote to seal the deal:
"A home without a cat – and a well-fed, well-petted, and properly revered cat – may be a perfect home, perhaps, but how can it prove title?"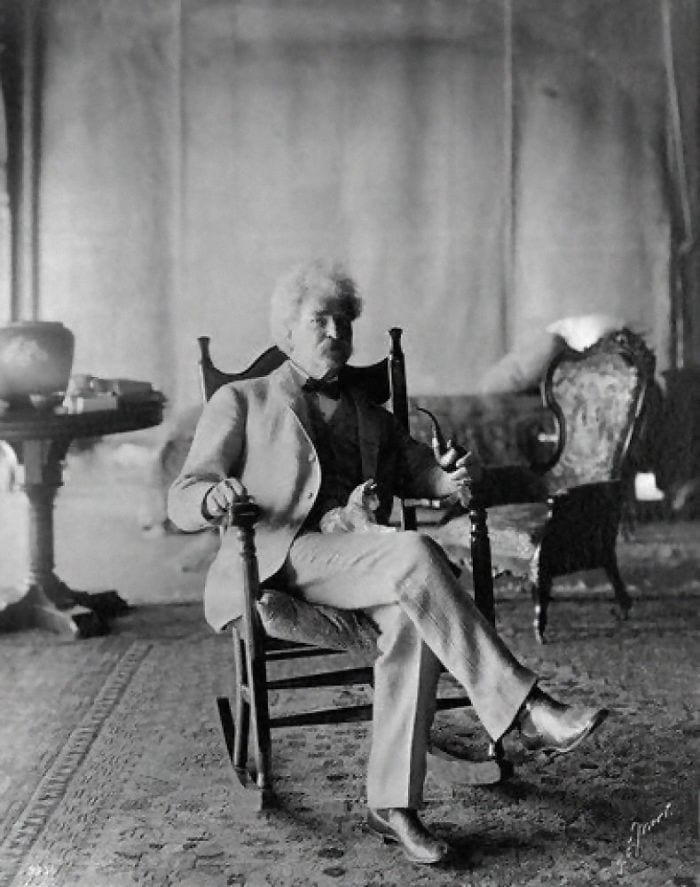 It all boils down to this, cat people: you're in good company.
---
Add Did You Know? to your Google News:
---