Even if you're just a casual viewer of the trivia show Jeopardy!, you probably realize that you wouldn't stand a chance of winning any real money against the other brilliant minds full of random information on the show.
Or you think you could, in which case, you should definitely audition. Because if you think you could, you're probably pretty smart!
Regardless of how smart contestants are, the reality is that no one knows everything – and there have been a few questions over the years that even the show's champions have gotten wrong.
Here are 11 of them – see if you can do any better!
11. I just took a DNA test.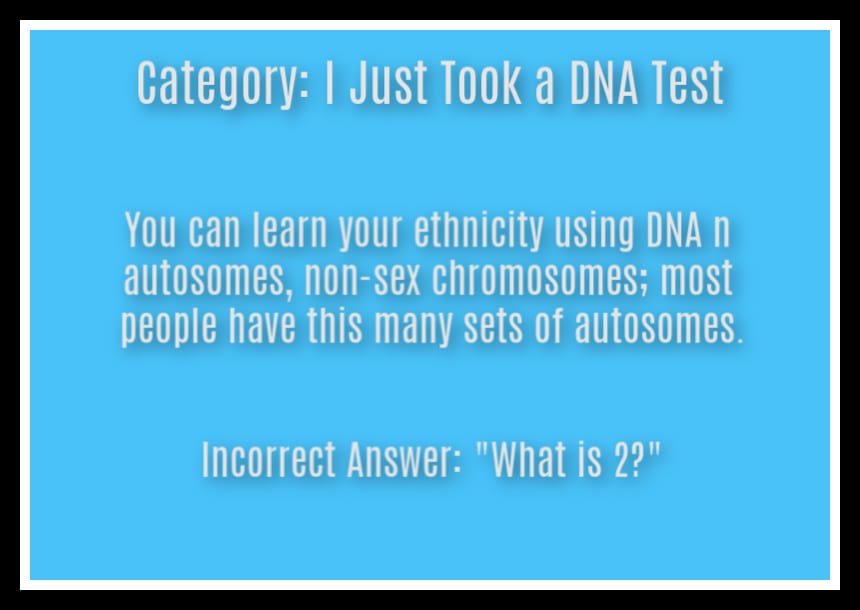 10. GOAT (Greatest of All Time)
9. Gemstones Meet Gemstones.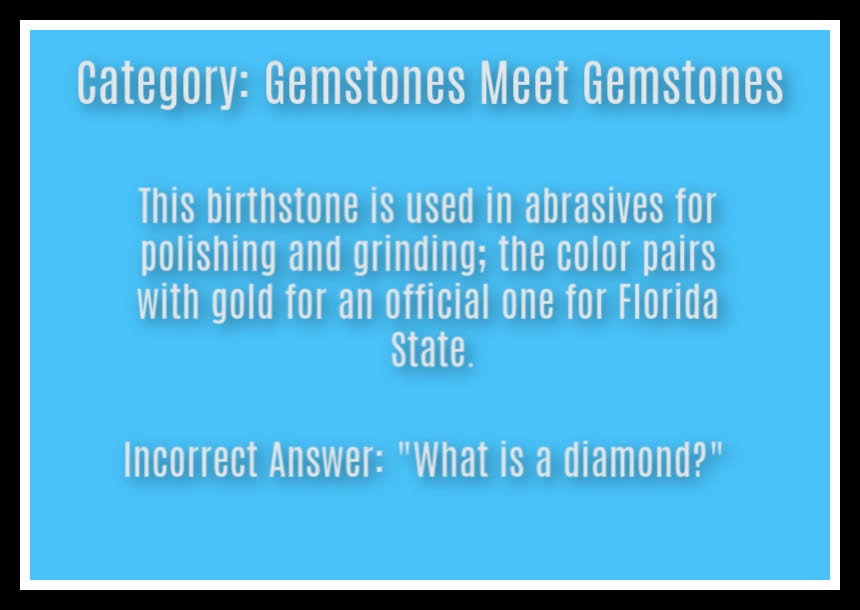 8. It Comes Third.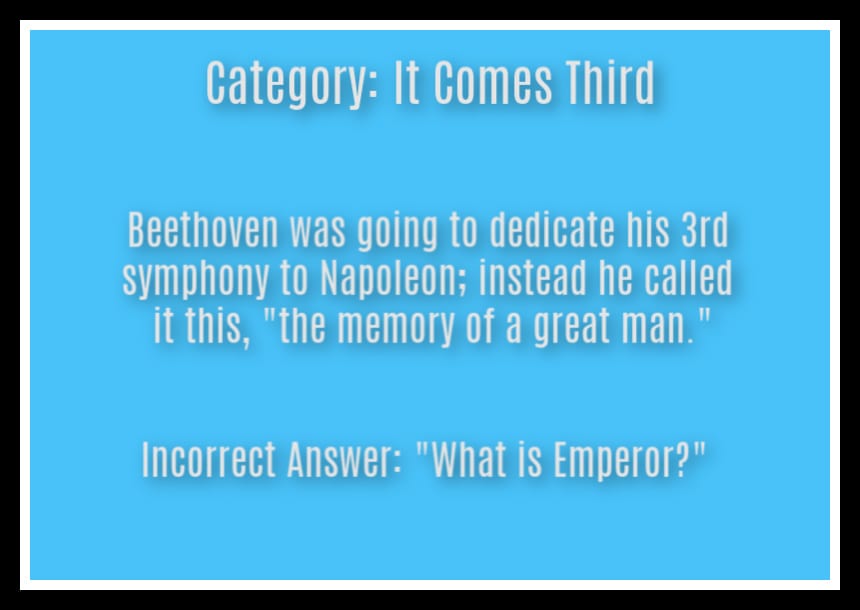 7. The Dam Bill.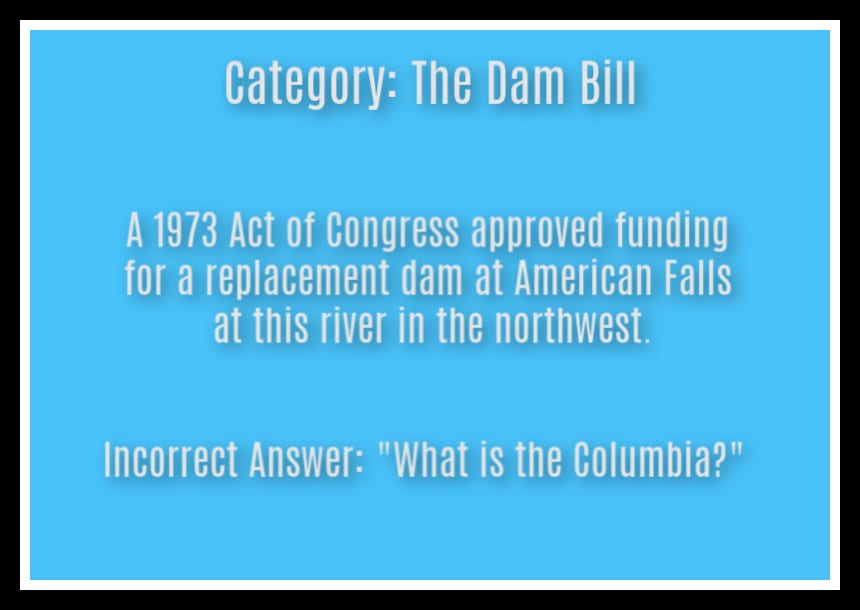 6. I Wrote.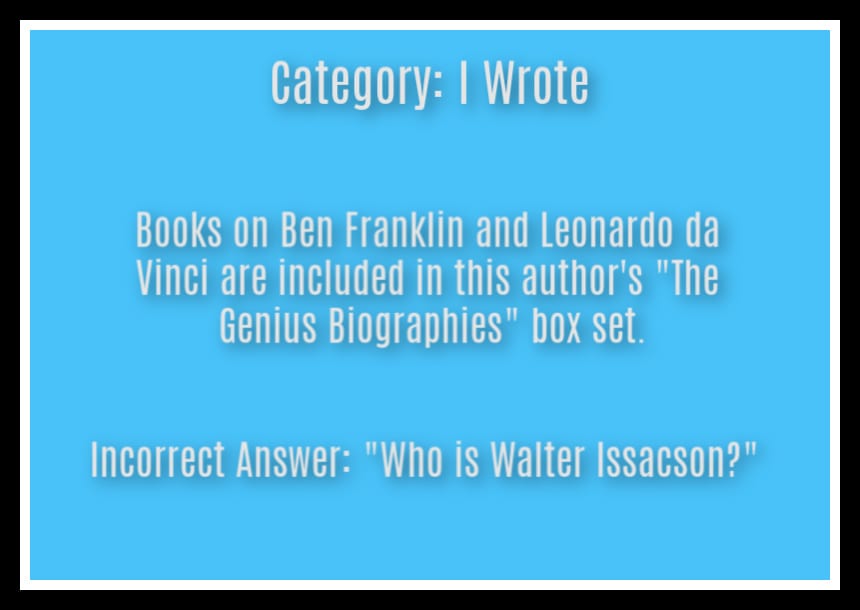 5. Word origins.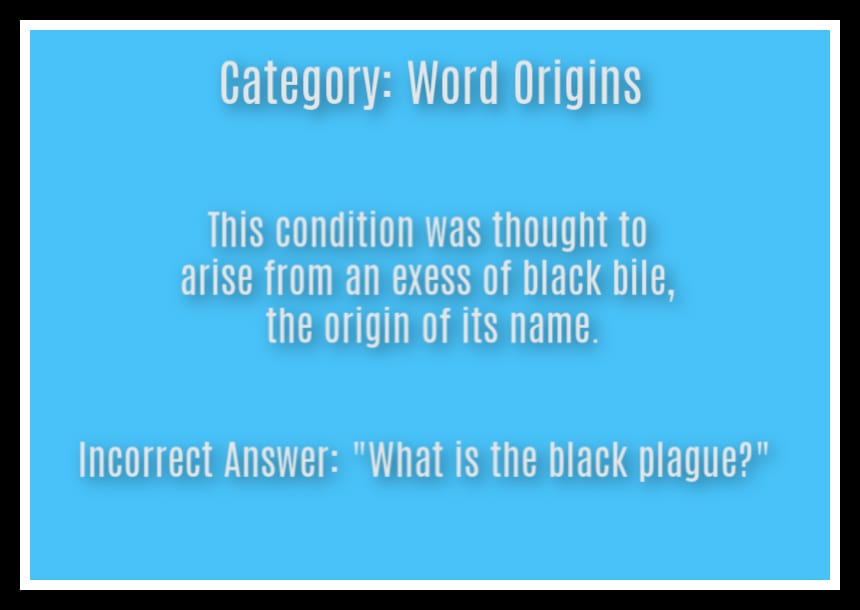 4. 20th Century Americans.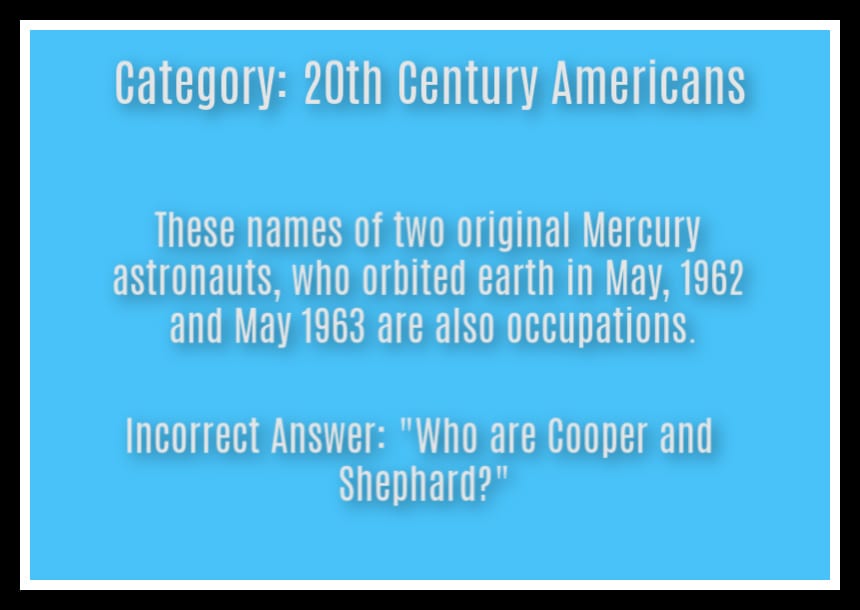 3. Novels by Character.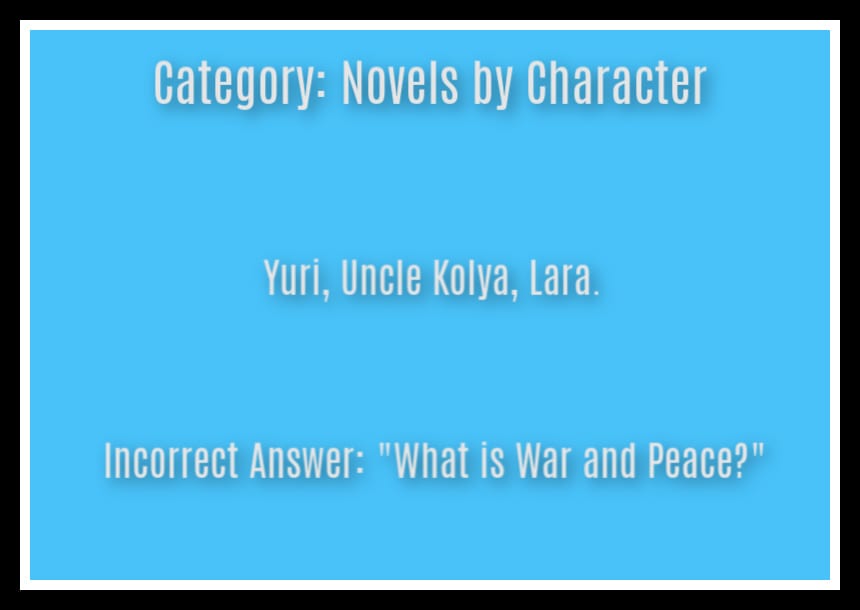 2. State School, That Great School.
1. What's Being Measured?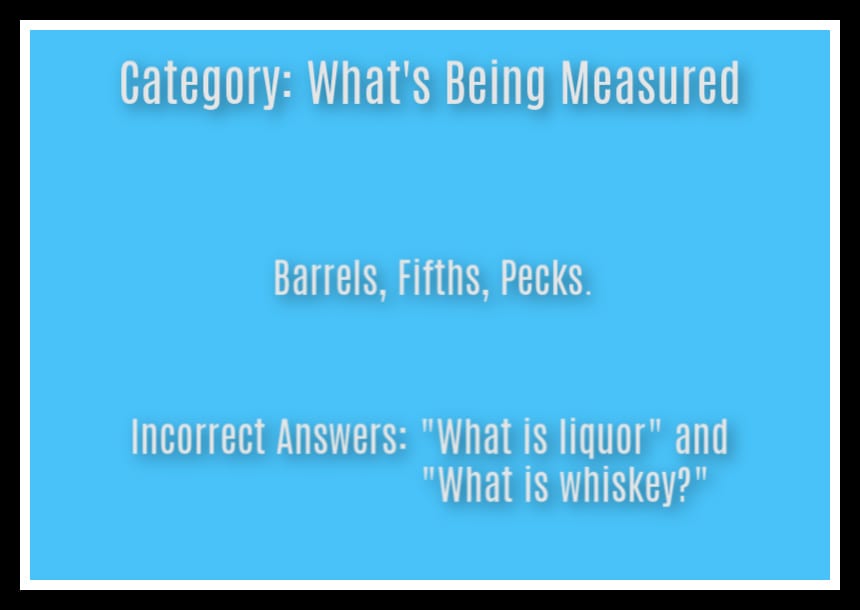 So… how do you think you did? Be honest…
Okay, continue reading when you're ready to see if you're smarter than a Jeopardy! winner…
11. You can learn your ethnicity using DNA n autosomes, non-sex chromosomes; most people have this many sets of autosomes.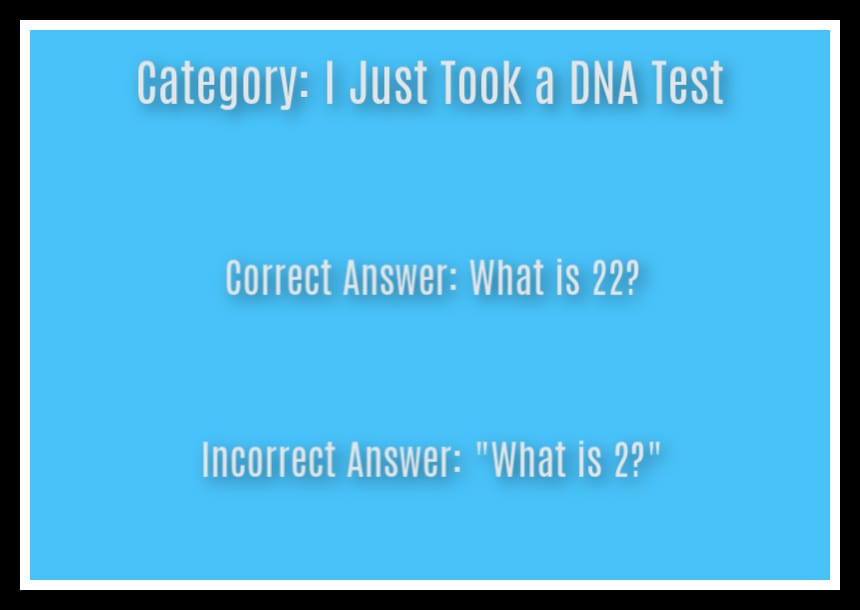 10. In a 2010 poll, this Nobel Peace Prize winner and politician ranked as Ireland's greatest person.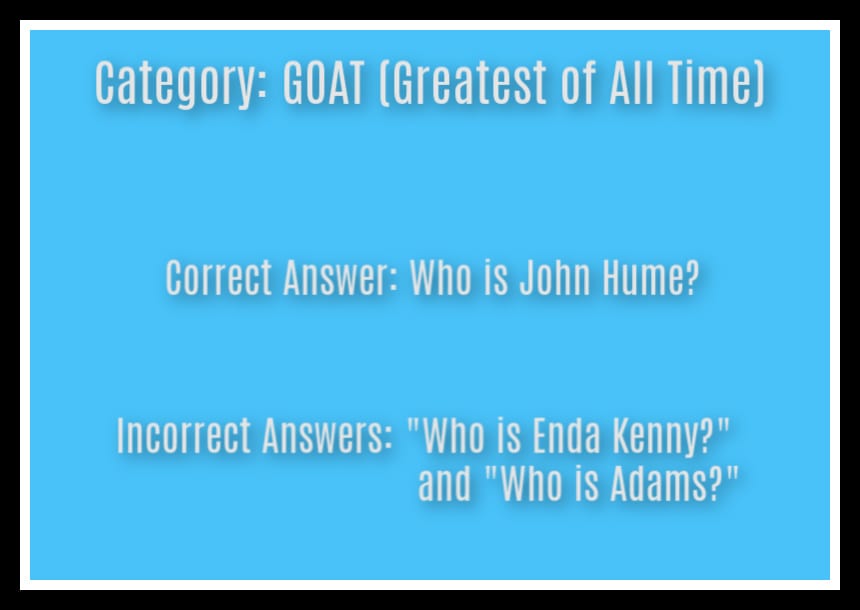 9. This birthstone is used in abrasives for polishing and grinding; the color pairs with gold for an official one for Florida State.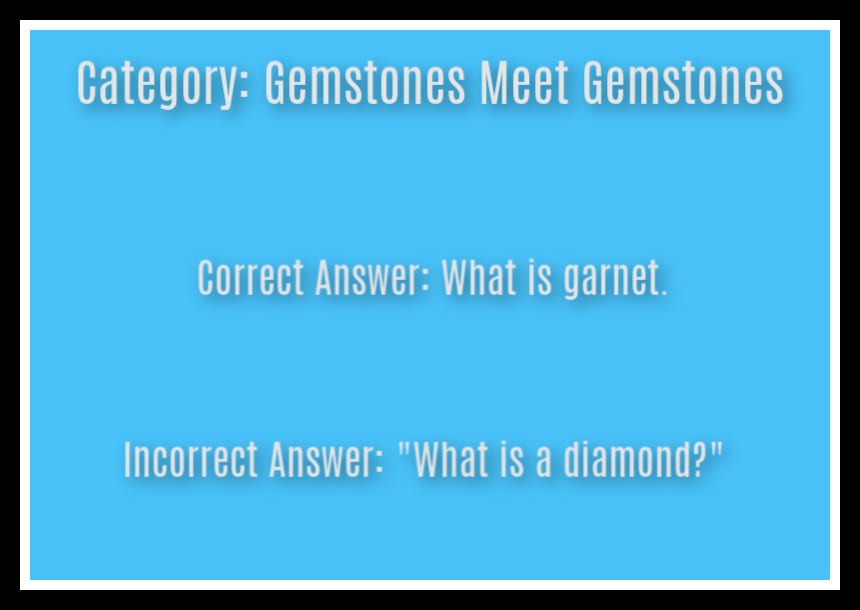 8. Beethoven was going to dedicate his 3rd symphony to Napoleon; instead he called it this, "the memory of a great man."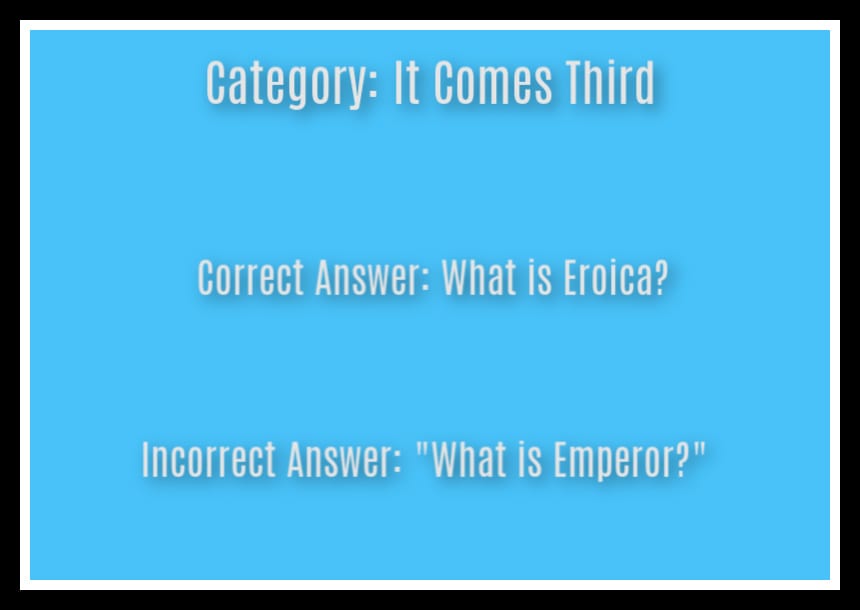 7. A 1973 Act of Congress approved funding for a replacement dam at American Falls at this river in the northwest.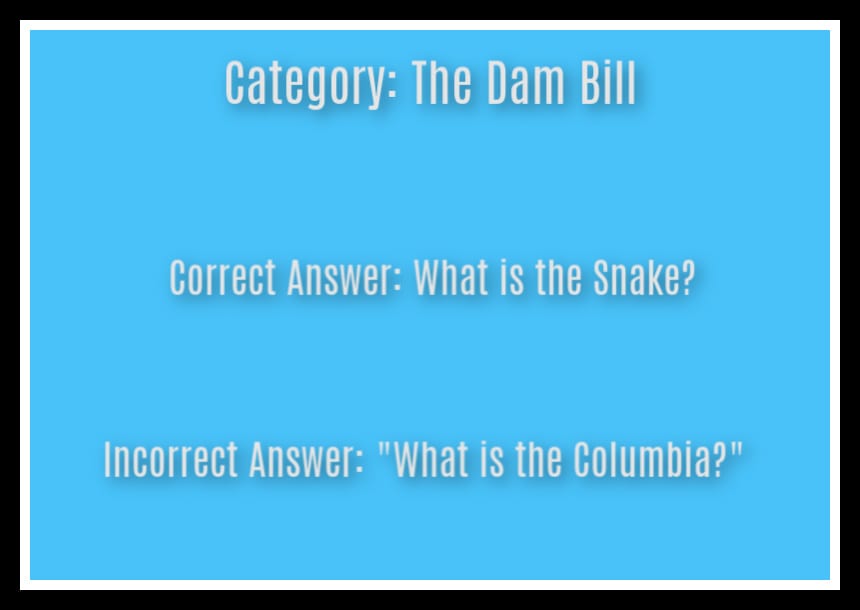 6. Books on Ben Franklin and Leonardo da Vinci are included in this author's "The Genius Biographies" box set.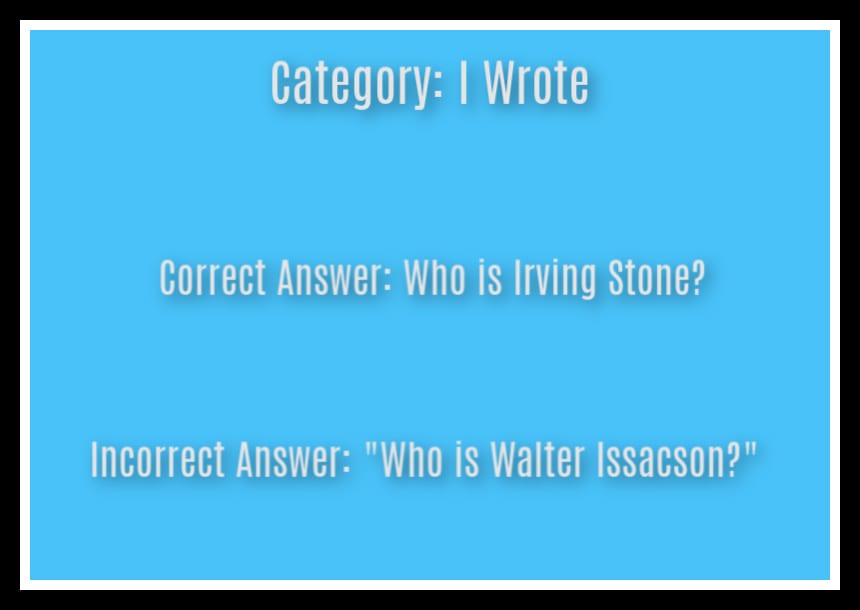 5. This condition was thought to arise from an excess of black bile, the origin of its name.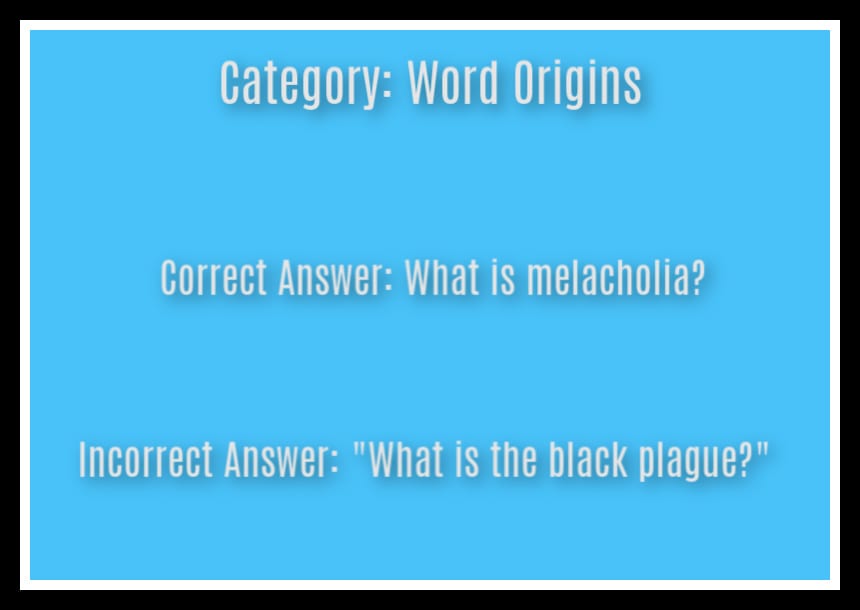 4. These names of two original Mercury astronauts, who orbited earth in May, 1962 and May 1963 are also occupations.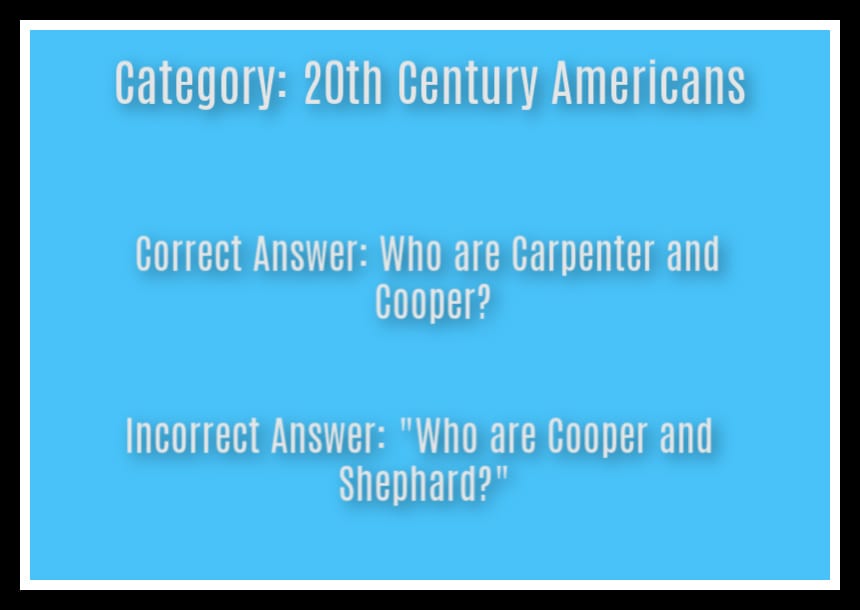 3. Yuri, Uncle Kolya, Lara.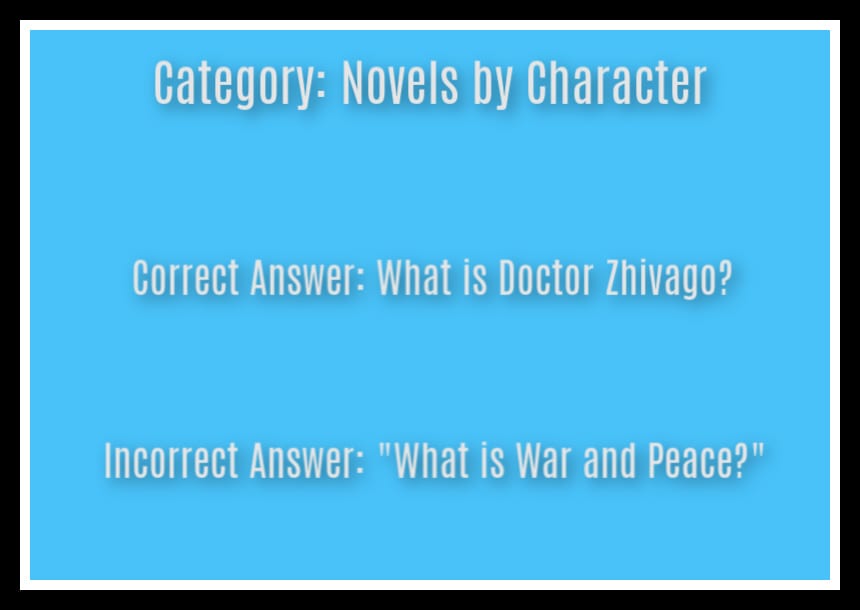 2. In 1965, John Irving entered this Midwest school's prestigious writer's workshop and worked with Kurt Vonnegut.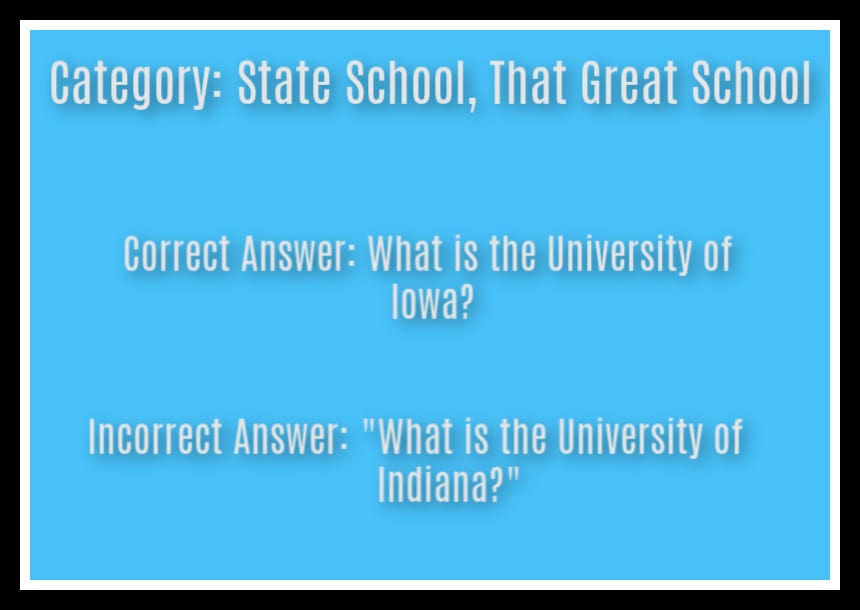 1. Barrel, Fifth, Peck.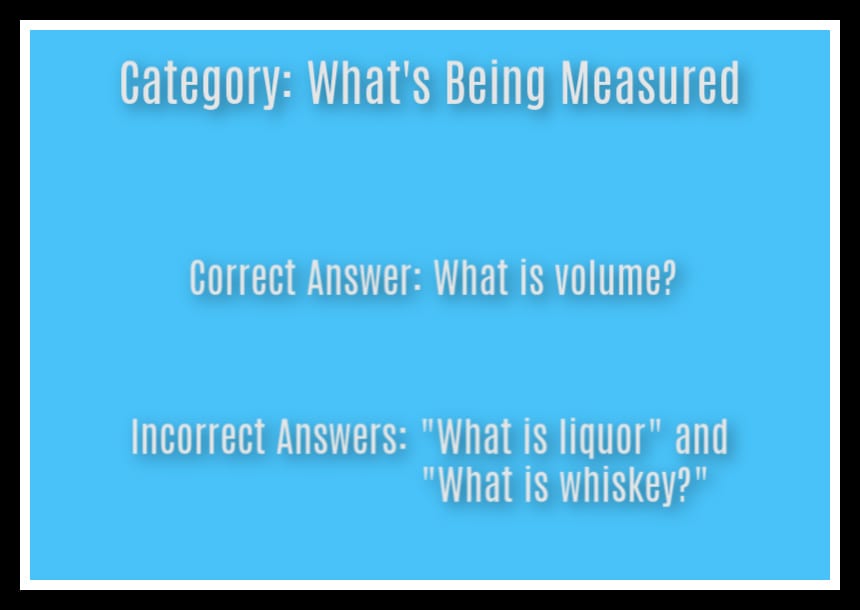 I definitely didn't know the answer to any of these, but I do now, so bring on the Trivial Pursuit!
Would you have gotten any of these right? Do you remember when they were asked live?
Tell us how much of a fan you are in the comments!
---
---