It seems as though we can't turn on the news these days without another celebrity being ruined forever by their own terrible behavior. It's disgusting, it's disappointing, and a whole lot of other words you can fill in for yourselves. It's not that these people owe us anything, per se, but it would be great if they didn't act like jackholes just because they have a little bit of power.
That's why it's refreshing to hear stories about celebrities going out of their way to be nice to other human beings. These stories are guaranteed to make you smile – and, let's face it, we can all use a little more of that these days.
So, check out these 15 responses to this tweet from @BAKKOOONN, and feel better. You know you want to.
#15. What kind of snacks, though?
#14. Good woman.
#13. Super gracious.
#12. This is A+++
#11. One more reason to miss the shit out of him.
#10. Who doesn't love Tom Hanks? (A: No One)
#9. I hope you sent him a thank you note.
#8. This is awesome.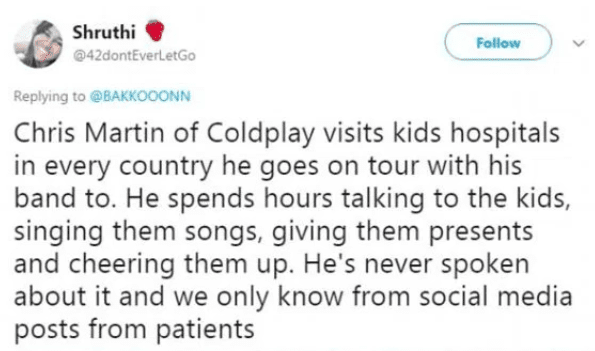 #7. I love her even more now.
#6. This = life goals.
#5. Triple win.
#4. I love to hear this.
#3. A study in patience.
#2. My heart just grew at least 3 sizes.
#1. He also gives up his subway seat.
---
Add Did You Know? to your Google News:
---