Riddles are everywhere, and they can kind of seem to be a dime a dozen. So when you find some that are "famous" or well-known, that means they've endured – and there's almost always a reason for that!
If you want to try your hand at some riddles that have stood the test of time, give these 6 a few minutes of your time!
6. Children and math.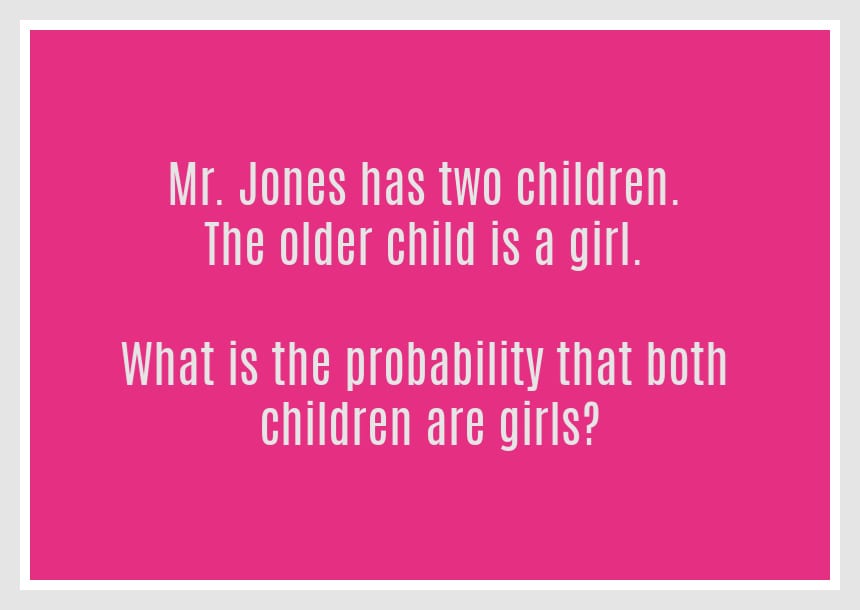 5. That had better be a really nice shirt.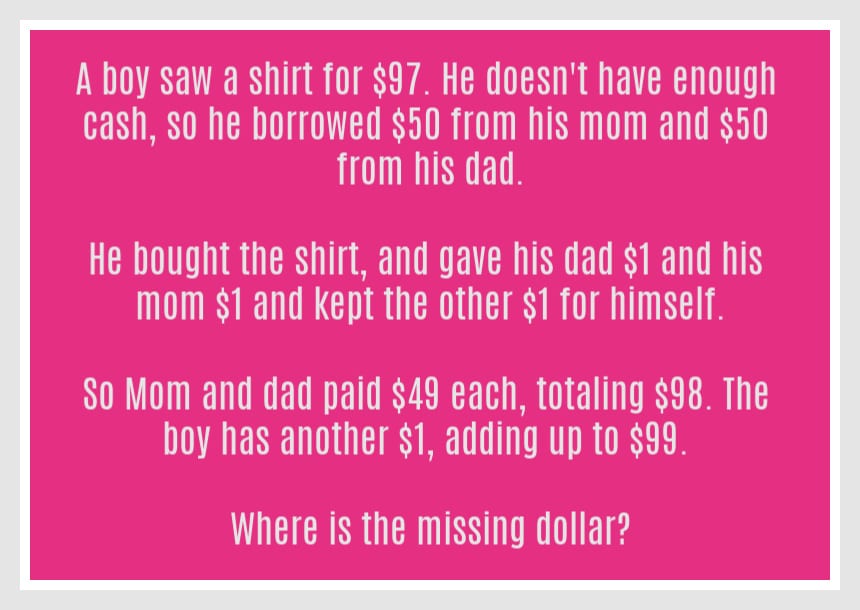 4. Blind but now I see.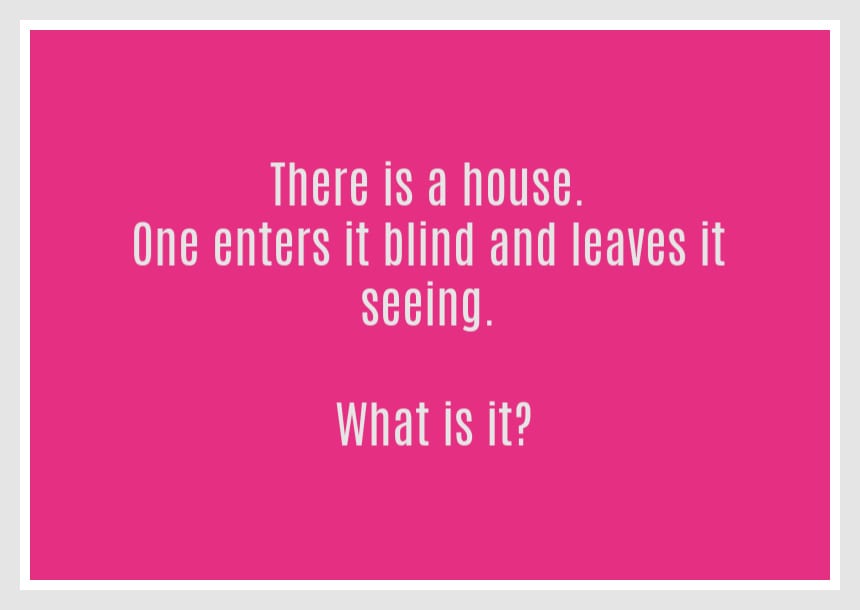 3. All of the F's.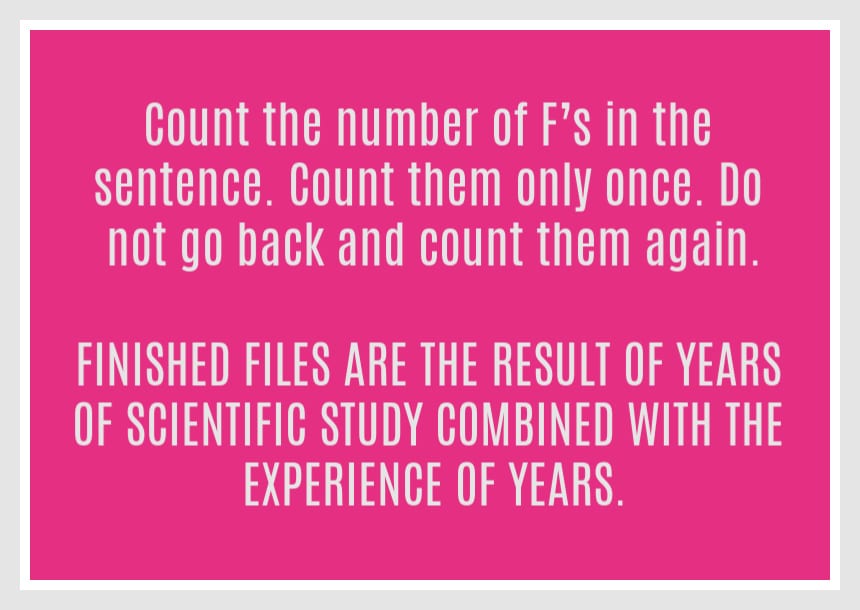 2. All of the legs.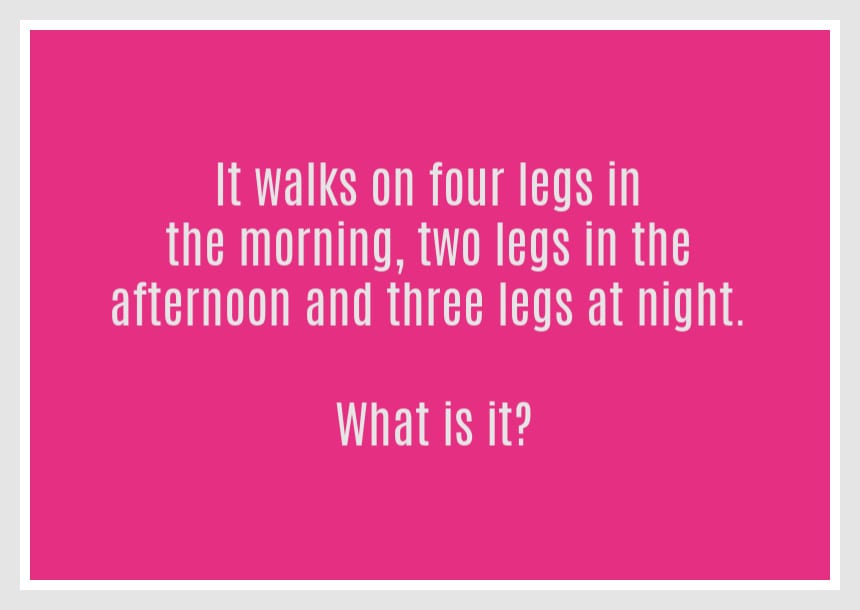 1. How many handshakes?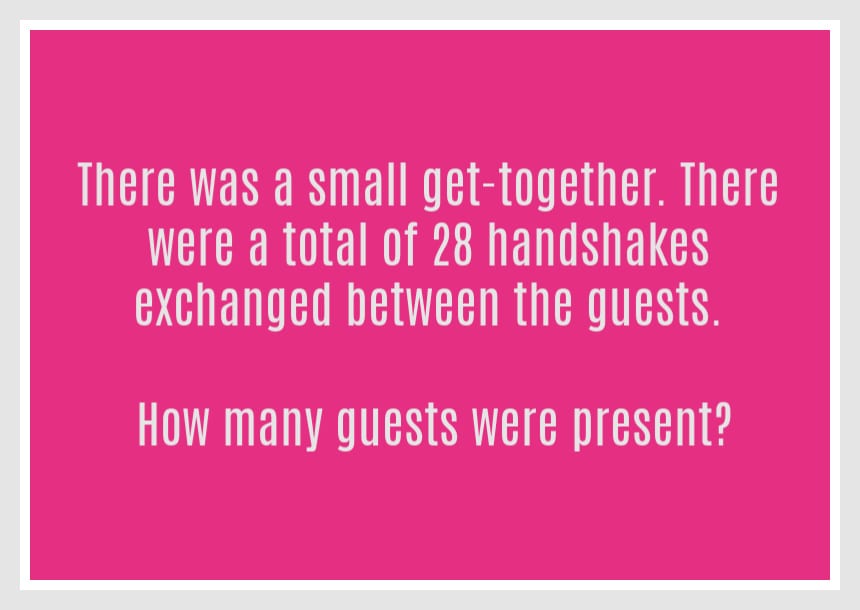 Continue reading to check your answers!
Are you ready?
You sure?
Really sure?
Let's go!
6. Mr. Jones has two children. The older child is a girl. What is the probability that both children are girls?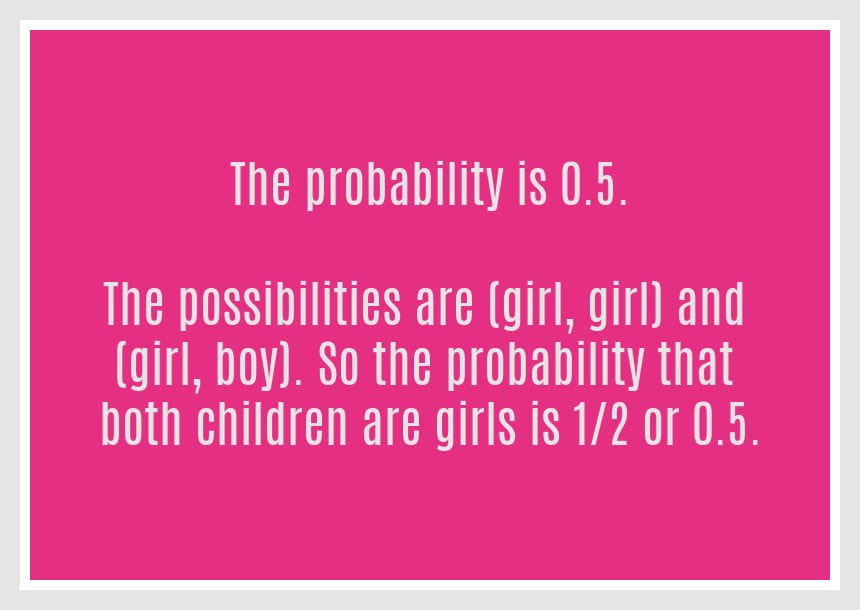 5. A boy saw a shirt for $97 but does not have enough cash. So he borrowed $50 from his mom and another $50 from his dad.
He bought the shirt, and got back $3 as change. He gave his dad $1 and his mom $1 and kept the other $1 for himself.
Now mom and dad paid $50 each and got back $1 each. So they paid $49 each, totaling $98. The boy has another $1, adding up to $99. Where is the missing dollar?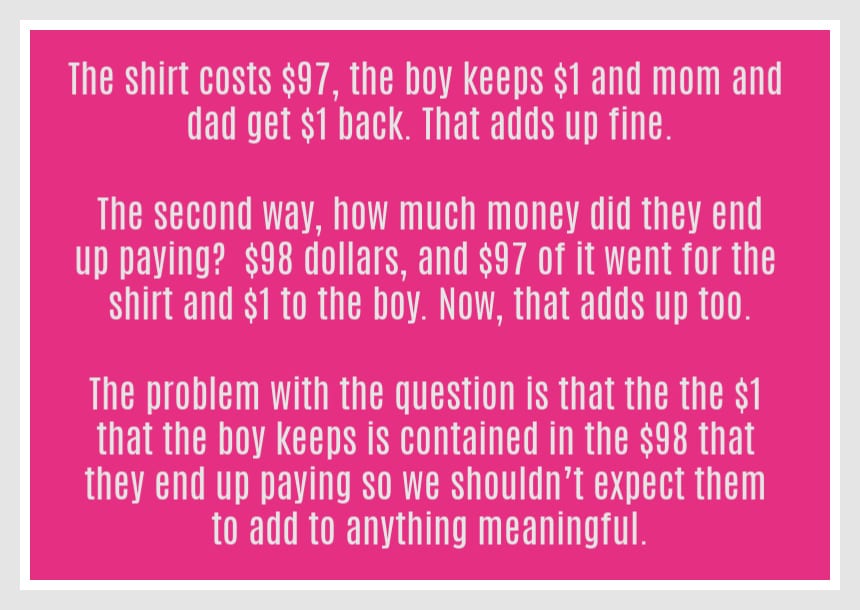 4. There is a house. One enters it blind and leaves it seeing. What is it?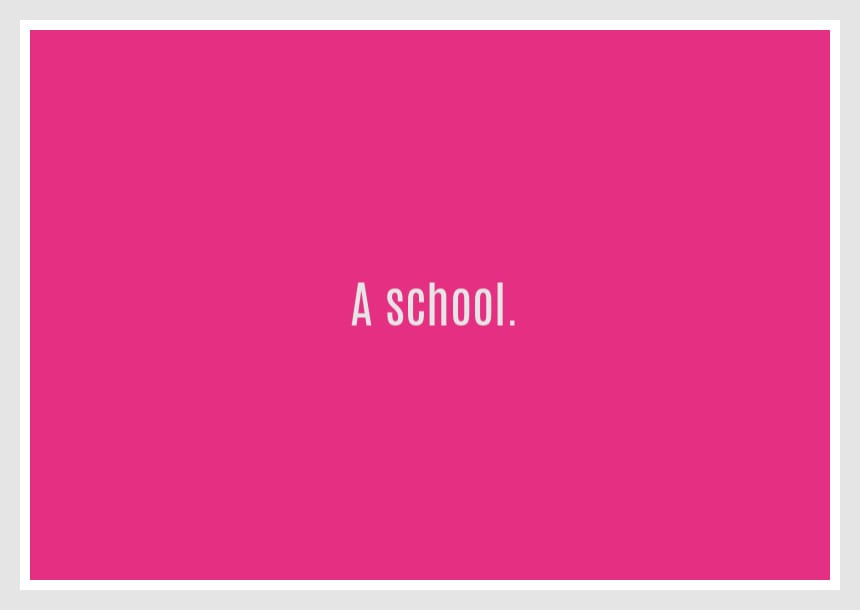 3. Count the number of F's in the sentence. Count them only once. Do not go back and count them again.
FINISHED FILES ARE THE RESULT OF YEARS OF SCIENTIFIC STUDY COMBINED WITH THE EXPERIENCE OF YEARS.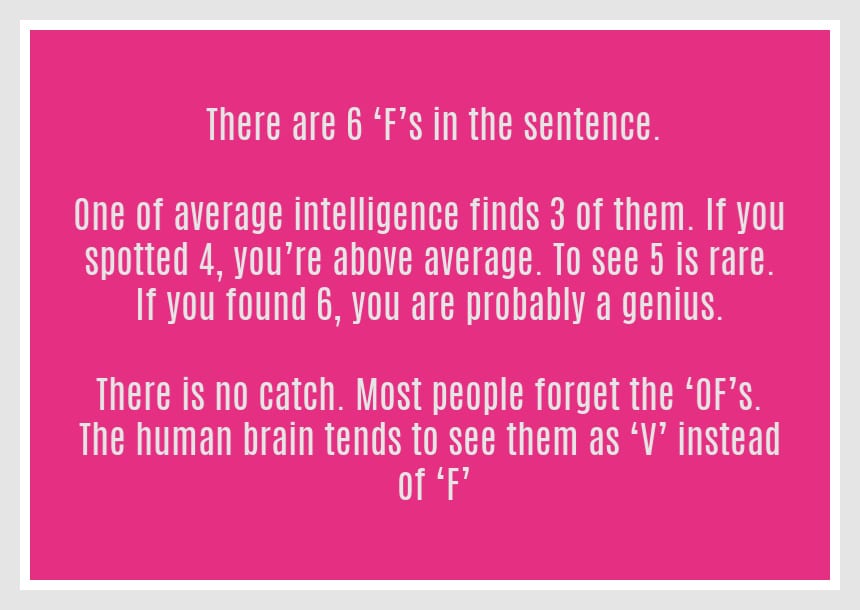 2. It walks on four legs in the morning, two legs in the afternoon and three legs at night. What is it?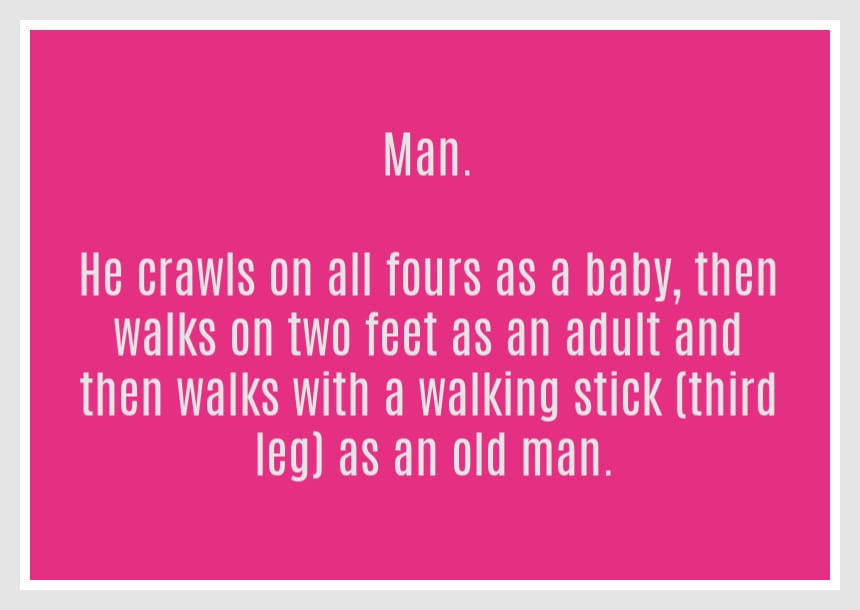 1. There was a small get-together. There were a total of 28 handshakes exchanged between the guests. How many guests were present?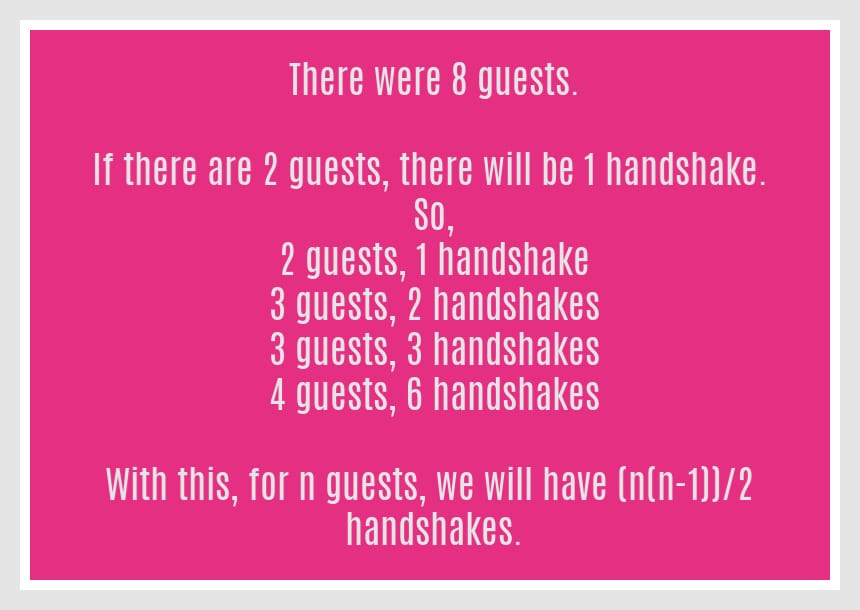 Thanks for playing along!
If you solved them all and had fun, come back again for more content like this!
---
---