The filmmakers probably figured (and hoped) you wouldn't notice these 15 tiny mistakes, but they're definitely there. Fair warning, though – after you read this post you won't be able to unsee them!
#15. When Ariel swims out to stop the wedding and climbs onto the ship, she's shoeless – but when she gets her voice back a moment later, she's wearing shoes.
#14. During Eric and Ariel's date, her hair is half-up, half-down, but her shadow in the water reflects a ponytail.
#13. Sebastian is thrown into a brown sauce…that somehow turns white by the next shot.
#12. Ariel is crying on a rock next to a piece of broken wood and a broken vase. But in the wide shot, everything is different – even the rock formation.
#11. Max's paws are white…except that one time they're gray.
#10. When Ariel meets Max, he licks the right side of her face, but she wipes the slobber off of the left side.
#9. When Ariel first sees the "dinglehopper" it has four tines, but only three after she picks it up.
#8. When Flounder gets stuck in the pothole, his fins are stuck on the outside and the inside, somehow.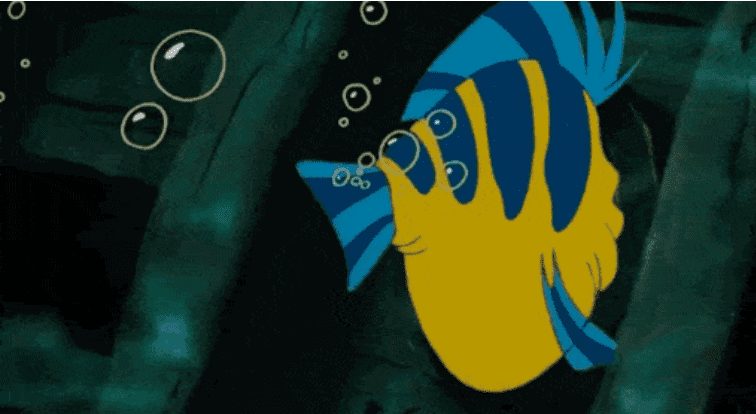 #7. King Triton blows up the Eric statue in the grotto, and we see the cracks and lines going through the entire thing…but somehow his face is intact?
#6. The perfume bottle Vanessa steps on and breaks wasn't on her vanity in the wide shot.
#5. The handles on the plate covers change between the closeup and wide shots.
#4. Gold buckles appear on Chef Louie's shoes halfway through his song and dance number.
#3. King Triton's crown has 5 peaks while he's wearing it, but 7 after she turns him into that shriveled little sad thing.
#2. The bookmarks in the priest's bible change colors.
#1. This porthole changes from the time Scuttle lands on it to when he flies away.
One thing is still true – The Little Mermaid has the best songs (and the hottest prince).
---
Add Did You Know? to your Google News:
---