While you might think that Father's Day is celebrated for the same reasons as Mother's Day – namely, that mothers work hard, love their kids, and deserve to be recognized for bringing life into the world at least one day a year – its origins are actually more specific (and darker) than most people know.
It all began, it turns out, on a December morning in the small mining town of Monongah, West Virginia.
It was 1907, and 367 men were working in the Fairmont Coal Company mines when an explosion ripped through the underground caverns, killing 362 of the miners instantly.
4 men were rescued, but all of them perished due to their injuries.
The Monongah Mining Disaster is widely considered by historians to be "the worst mining disaster in American history," and devastated the small community.
Over 1,000 children lost their fathers that day, and so Mrs. Grace Golden Clayton of the William's Memorial Methodist Episcopal Church South came up with the idea of a day to remember and honor fathers – there and gone.
She described her idea to a newspaper at the time.
"It was partly the explosion that set me to think how important and loved most fathers are. All those lonely children and the heart-broken wives and mothers, made orphans and widows in a matter of a few minutes. Oh, how sad and frightening to have no father, no husband, to turn to at such a sad time."
The church held their first Father's Day service on July 5, 1908, but due to the holiday being near the 4th of July and the unfortunate death of a prominent girl the night before the first one was held, the holiday was never officially adopted in Monongah.
The Fairmont disaster and community do get some credit for starting the holiday, both from Hallmark and in the book All About American Holidays, but Father's Day goes down as officially started in Spokane, Washington, in 1910. Both Spokane and Washington issued proclamations recognizing the event, something Monongah never got around to.
Father's Day became a national holiday in 1972, when President Nixon made it so.
That said, the people of Virginia – or at least, those familiar with its history – know that it began there after a devastating loss of fathers in the Fairmont family.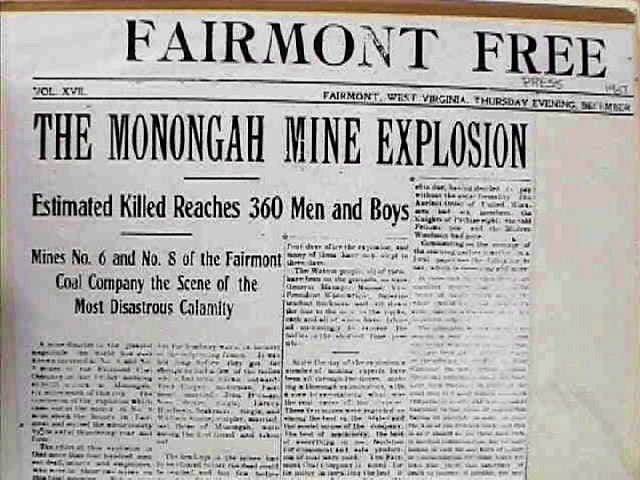 A local historian and reverend, D.D. Meighen, does his best to keep the memory of that first Father's Day, and the disaster that necessitated it, alive in the memories of those who still live in Monongah today.
"I've personally had programs at the park and we will do that again this year to promote Father's Day. I invite people in the community to come by and share stories about their father, sing songs, read poetry, or show any art they may have done to commemorate Father's Day."
All stories fade as the people who lived through them grow old and die. There's no one to tell them anymore, and some day, there might be no one left who remembers what happened that day in 1907, or how the tragedy led one fatherless woman to want to help.
For now, though, you know. So spread the word – or at least remember those 367 souls the next time you buy your dad a card and a tie.
---
---