Do you believe in ghosts? That's a question you've surely been asked more than once in your life, and regardless of how you answer the question, I find that it almost always leads to interesting conversation.
For my part, I definitely believe in…something. Energy that's left behind, perhaps? I don't really know, but I've experienced a few things myself that make it impossible for me to dismiss it all as a bunch of hoaxes and hyperactive imaginations, or what have you.
Maybe that makes me the target audience for this kind of thing, but I have to say that even if it's not true and he's making it all up, it's a damn good story. Actually, you might not want to read if you're alone, especially if you're alone at night, because yeah…
This creeped me out.
Here we go…
It all began when Buzzfeed contributor Adam Ellis had a weird dream about a little boy.

This is what he looks like. Yeah. NIGHTMARES!
What did the kid want? Well, that's a little more unclear.
Damn right, he woke up screaming. Now I'm screaming.
But wait. It totally gets worse.
So that's not concerning, right? *sweats*
Okay, so this is all very weird and disturbing, but they're just dreams, right? And luckily, soon after all of this began, Adam had the chance to move to a nicer apartment in his building, which he did right away (obvs). He figured that was that, and the spirit (or whatever it was) would leave him alone once he'd moved. Seems legit, right?
Wrong. So wrong.
Oh, shit.
THE CATS ALWAYS KNOW BECAUSE THEY ARE EVIL TOO.
And it continued. Adam actually got out of bed to check after several nights, because he's more brave (or dumb) than I am.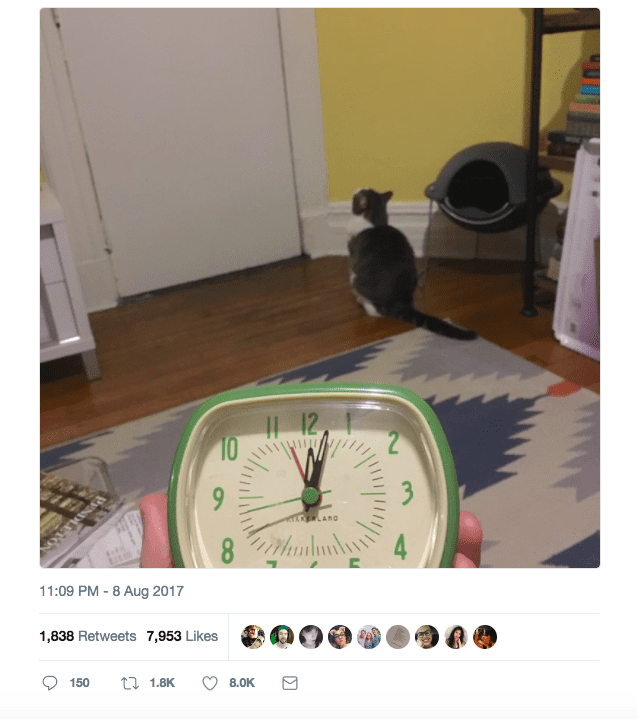 Dead. I am dead.
For his part, after getting tons of advice from the Internet on how to handle his situation, Adam started using a recorder at night to see if it picked up any noises.
It did. 
 You guys.
After returning from a weekend away, Adam came home with a new toy – a Polaroid camera (if you were born after 1985, look it up). He got to work, photographing his apartment.
And you know. He noticed a few things.
LIKE HE COULDN'T TAKE PICTURES OF THE HALLWAY.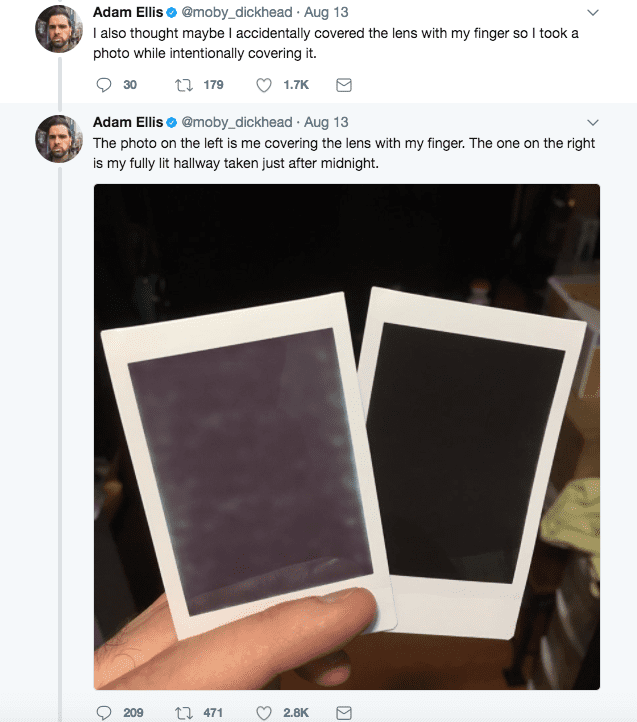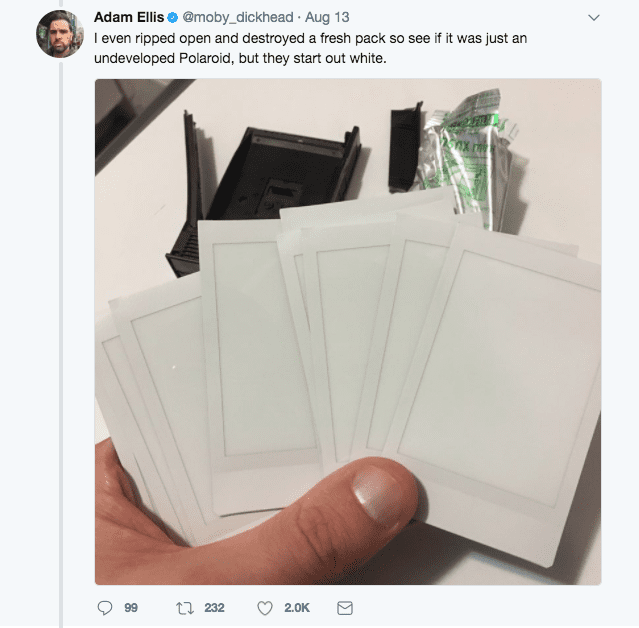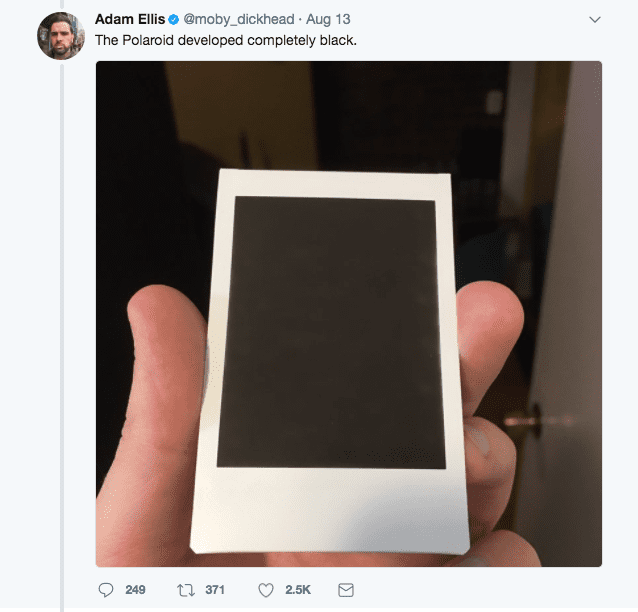 (If you're still feeling as if he didn't cover all of his bases, he also made a video):
Ok, one last thing cause I wanted to double check. Here's a couple video of me taking photos: pic.twitter.com/JFtqJqdiaE

— Adam Ellis (@moby_dickhead) August 14, 2017
And then the hallway: pic.twitter.com/C4creSBjvO

— Adam Ellis (@moby_dickhead) August 14, 2017
And still.
So, he did what any sane person would do – he tried to convince himself he was being paranoid.
Some internet people urged Adam to try sage on his apartment, a tried and true method for cleansing bad juju from your space.
It did not work.
The dreams didn't stop there, either.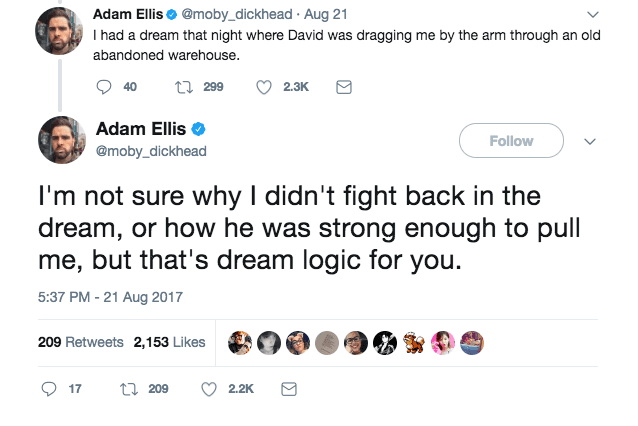 NOPPPPEEEEEE. NOPE. NOPE. NOPPITY NOPE.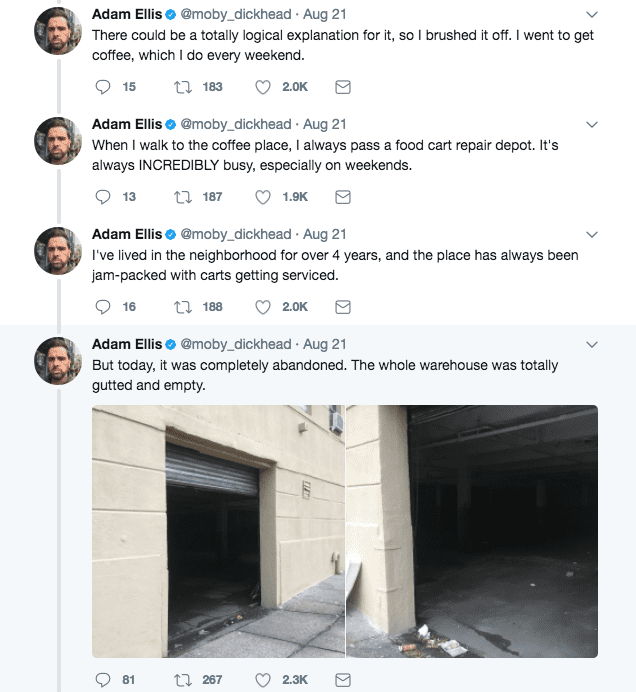 CAN THIS BE REAL? Because we're not done. And it gets weirder.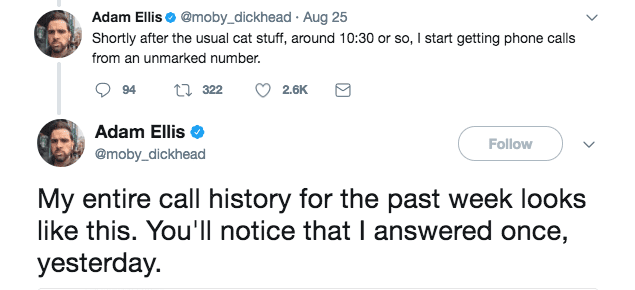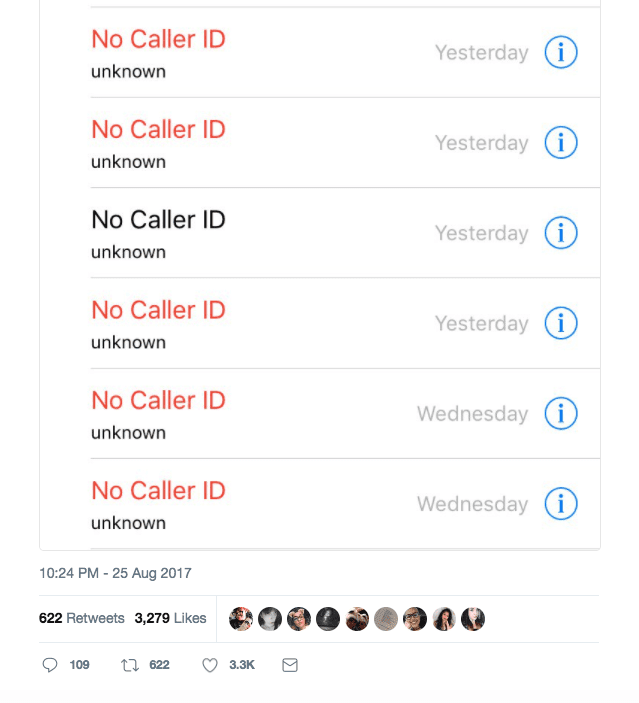 I have chills. CHILLS.
Um, yeah. You are definitely not the only person who is freaked out, here.
And then we circle back to the green chair (check out the replies about the shadow that can be seen in the video where the turtle shell falls for extra creep factor…)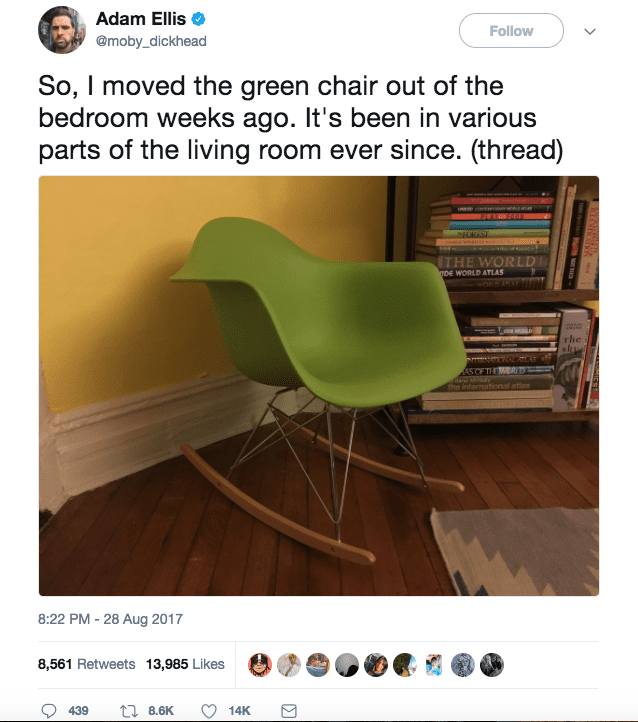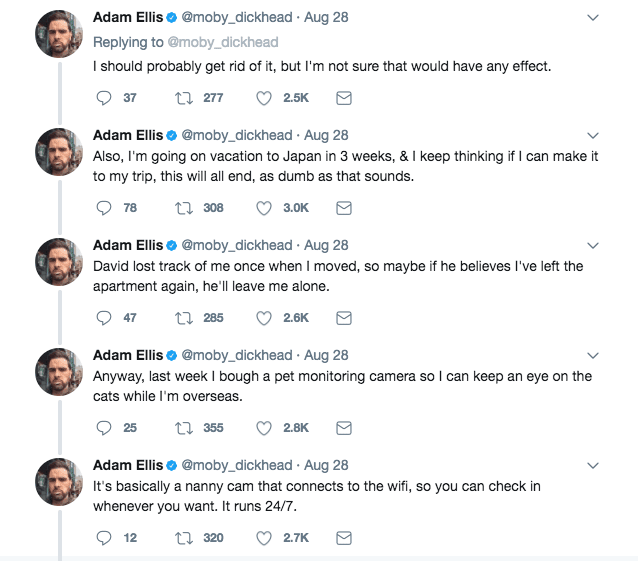 Watch the chair. pic.twitter.com/jXtIxpkVxD

— Adam Ellis (@moby_dickhead) August 29, 2017
Here's the feed of that alert. pic.twitter.com/6FHmUyIRBx

— Adam Ellis (@moby_dickhead) August 29, 2017
And the cats.
But then, after a few moments, Maxwell freaks out and jumps over something invisible. pic.twitter.com/DIl1O34vPY

— Adam Ellis (@moby_dickhead) September 6, 2017
Specifically, it recorded Maxwell doing this on and off for hours. pic.twitter.com/bTUKy64d5g

— Adam Ellis (@moby_dickhead) September 6, 2017
Here's the final video the camera recorded that night. pic.twitter.com/wZjZr9hgWA

— Adam Ellis (@moby_dickhead) September 6, 2017
All of this is very creepy and much of it is convincing, but other pieces leave me with QUESTIONS, Y'ALL. Like, if this ghost doesn't understand that the iPhone has a camera on it (so it doesn't black out the doorway), how does it know how to call you? Hmm?
It's a good story. Good enough to get a movie deal or a book deal even.
This happened back in September, and since then there have been developments… So make sure to follow Adam's Twitter feed if you want to get all the updates in real time!
---
---