Sometimes you just need a good slew of memes to get through your afternoon. If today is one of those days for you, then I've got some pretty hilarious ones posted below – double bonus if you're an art history fan, but it's definitely not required in order to get the jokes.
#14. Accurate.
#13. Your horse always knows.
#12. Napoleon Born2party.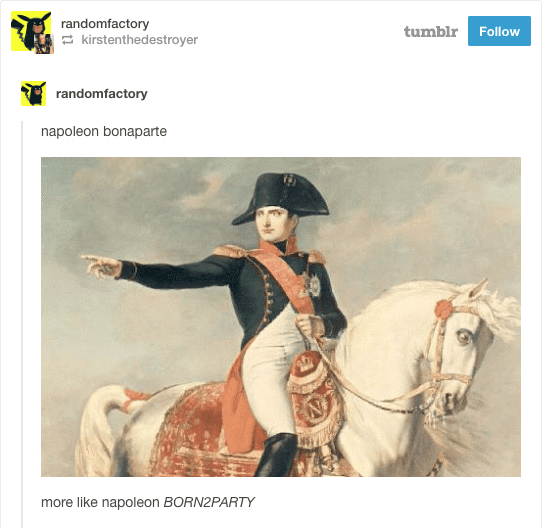 #11. If it works it works.
#10. What other caption could you use with that face?
#9. The most apt description of morning wood I've ever seen.
#8. Drink up!
#7. Every time ugh.
#6. Perfection.
#5. So wrong, so right.
#4. Priorities, you know.
#3. I'm surprised he's not snapping his fingers.
#2. The tutorials make it look so easy.
#1. Real life.
That's it! You can now go about your regularly scheduled day but with a smile.
---
Add Did You Know? to your Google News:
---