It's no secret, 2020 has been one for the books.
Sometimes the best thing we can do for our mental health is express how we're feeling through art. And yes, in 2020, memes DO count as a form of art.
These 10 "if 2020 was a" memes are painfully accurate, but hopefully they'll bring a bit of humor to your stressful day and make you feel less alone.
1. Careful you don't miss a ste-
Oh God, there she goes!
2. Why do these drawers exist?
WHY?
3. Happy birthday, I bought you this-
MURDER CUP!
4. Pretty much
You did this to yourself, Dean Winters.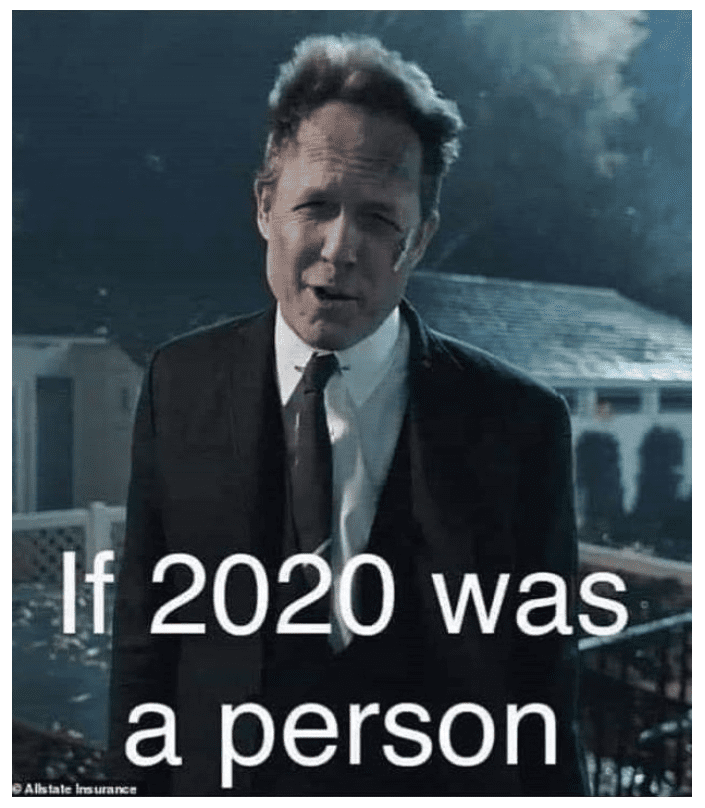 5. Ok, this one I don't get
This just looks delicious to me.
6. Let's get matching tattoos!
To commemorate a year we'll never forget.
7. Couple of the year right here
Happily never after.
8. This is just sad
It's perfect for 2020.
9. That kid never saw it coming
Just like us in 2020.
10. Nauseating.
Just like 2020!
I hope that wasn't too painful for you. If you need to wrap yourself up like a burrito and eat a whole tube of cookie dough, I doubt anyone will judge you. I've heard weighted blankets are supposed to be helpful for stress.
If you found these amusing, try your hand at making your own "if 2020 was a…" memes and share them with your friends!
Which meme above is your favorite? Let us know in the comments.
---
---