I'm sure you've heard of tiny homes, but have you heard of a "skinny" house?
Yes, you read that right, "skinny house." And no, this has nothing to do with diets or eating healthy.
This peculiar "skinny" home, located at 970 Chestnut St. in Deerfield, Illinois, has gained the attention of the internet. A video of the house shared on TikTok has everyone baffled.
From this angle, the house looks impossibly narrow. 'How could anyone live here?' people are asking.
However, in truth, the house is not just one long line.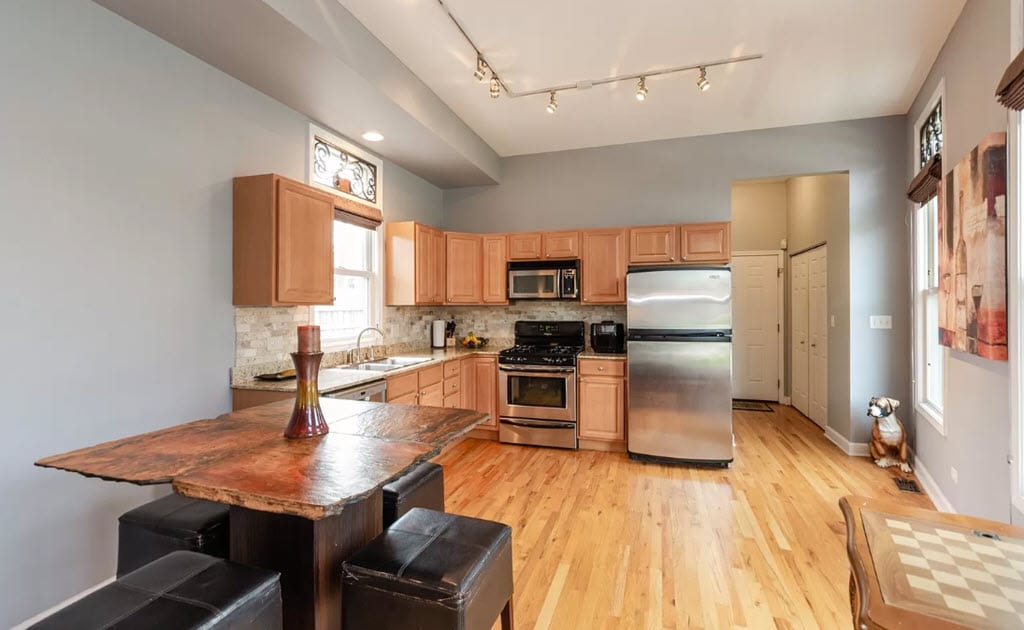 The house is actually larger than it appears, totaling 1600 square feet of living space.
On one end of the house, everything looks completely normal. On the opposite, narrowest end the house is only three feet wide!
Thankfully, it culminates in a bathroom, with a lovely bathroom sink and mirror placed against the final wall. So it doesn't feel awkwardly small.
In Deerfield, it's known as the "pie house," because its shape is more like that of a piece of pie (yum!).
It contains two bedrooms and three bathrooms (2 full, 1 half), and a finished basement.
If you're interested in purchasing the house, unfortunately, you're too late. It was purchased on August 5th, 2020, and is currently valued at $261,429.
When you take a look from the inside, it really doesn't look that unconventional.
So long as the owners are happy, it shouldn't matter what the rest of the world thinks. Just because something is different, doesn't make it bad!
Would you purchase a "skinny" house like this one? Let us know in the comments.
---
---