Quilty is, at first glance, a cute but unremarkable tabby cat who has found himself in a shelter. There are hundreds, if not thousands, of similar felines waiting for homes all over the country.
Well, not quite.
The Houston, Texas, animal shelter that's housing Quilty cannot wait for him to find his forever home – because he's been causing quite the ruckus since coming into their care.
See, Quilty has a mission to free the cats from confinement, no matter the cost.
According to the shelter, Quilty was letting cats out of the senior room "repeatedly" and "several times a day."
Nobody keeps old cats in cages, he seems to say with his deep, soulful eyes and skillful paws.
They let Quilty (aka "Spicy A-hole") hang out in the lobby while they devised a plan for re-integrating him into the cat room, and then, as per policy, left him in a kennel in the room with the other cats.
Which he promptly escaped, earning him another stint in solitary.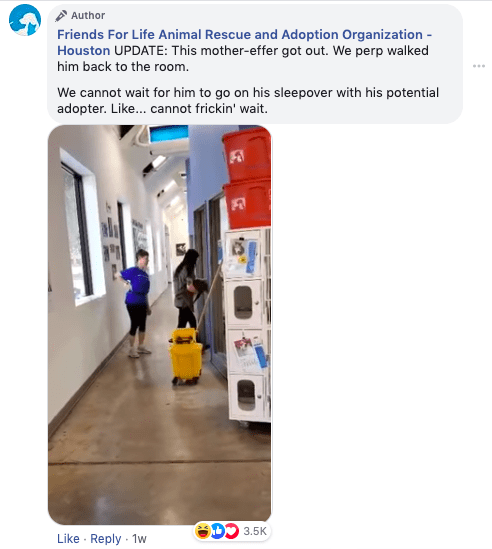 He subsequently escaped solitary around five times by slipping out behind a staff member when they thought they were leaving him behind, happy and fed.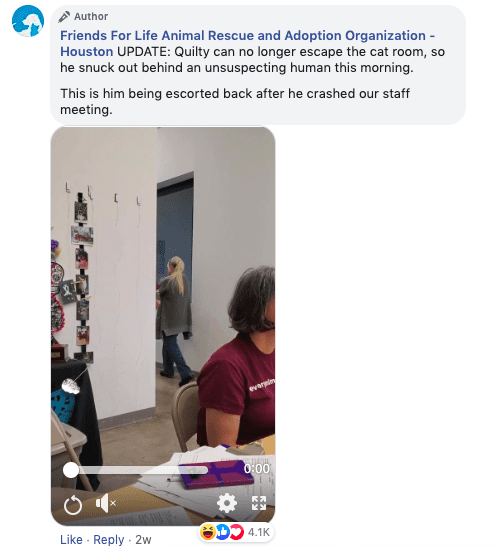 The good news is, all of the hype and the merch (yes) has led to a family inviting Quilty home on a trial basis.
But the post they shared from his sleepover has us thinking he's not going to be stuck in a shelter cage anymore.
Yay for Quilty!
---
---