I know – you never realized plants could be funny, right? Neither did I, but these 10 jokes changed my mind!
#10. It's important to consider their happiness, too.
#9. Just checking.
#8. Either way?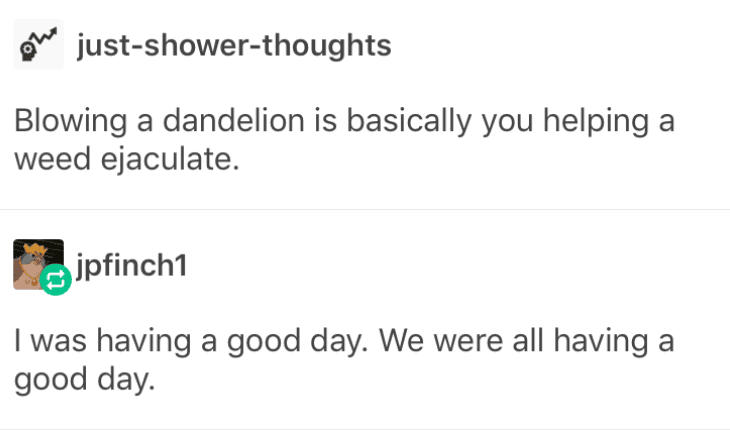 #7. This meme works for every joke.
#6. This is the most adorable thing ever.
#5. Say it with me!
#4. What.
#3. That doesn't seem right.
#2. They just looked so lonely.
#1. You're doing something useful.
They've convinced you too, now, right?
---
---