One of the best things to come out of the interconnectivity offered by the internet (as far as I'm concerned) is the ability to indulge your introvert heart while still interacting with your people and experiencing the world…in a way.
It's also awesome for finding other introverts like you and talking about what it's like to be an introvert while wrapped up in a blanket at home with a dog on your feet and your laptop fired up.
If you and I are on the same page, then you're going to love these 12 amazing memes.
#12. Always pet the dog.

#11. Why the hostility?!

#10. That face is perfection.

#9. Literally just did this.
#8. If only I could install this around me…
#7. So much this.
#6. Where can I pick this up (please say online).
#5. It's a whole thing.

#4. And the day you realize you can totally be weird is the besssttttt.

#3. I need to go home and plug into my couch immediately.
#2. Yeah, about that…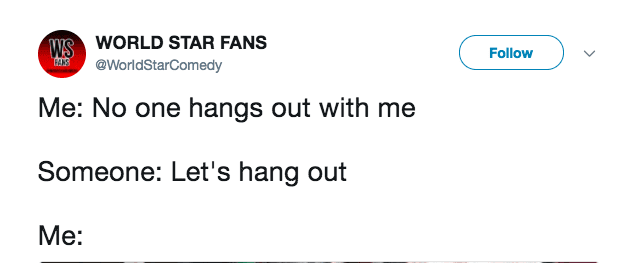 #1. Shhhhhhhhhhhh.
---
---