If you're a weirdo, you're going to love this post. If your friends sometimes give your sense of humor the side-eye, this is definitely the place to be.
I know, because that may or may not happen to me on a regular basis.
(It does.)
But thankfully, when you scroll through a post like this you know for sure that you are not alone in your weirdness. And that is a beautiful thing.
#12. This is just literally the saddest thing I have ever seen.

#11. The mental imagery is strong with this one.
#10. He's not wrong.
#9. I cannot stop staring at this picture.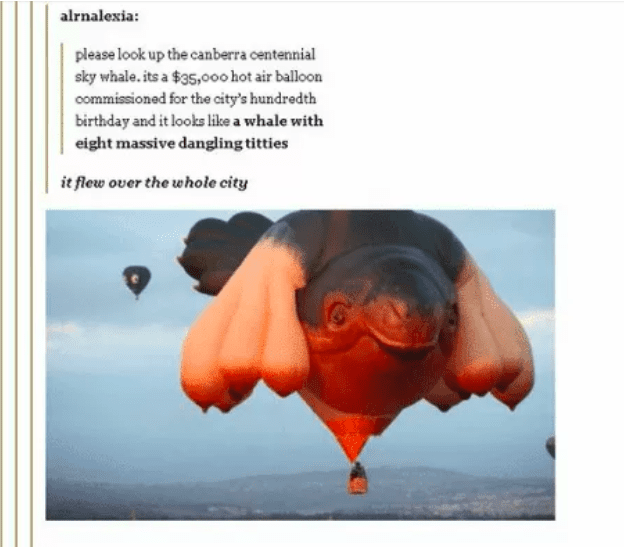 #8. This never gets old.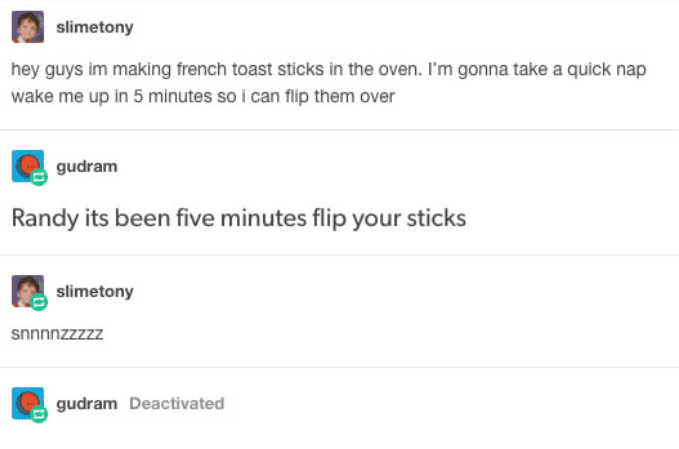 #7. Sometimes it's best not to say anything at all.
#6. When your caption is just too perfect.
#5. #goals
#4. Tumblr's criminal element is just so weak.
#3. The last comment made me howl.
#2. I am so, so glad someone clarified.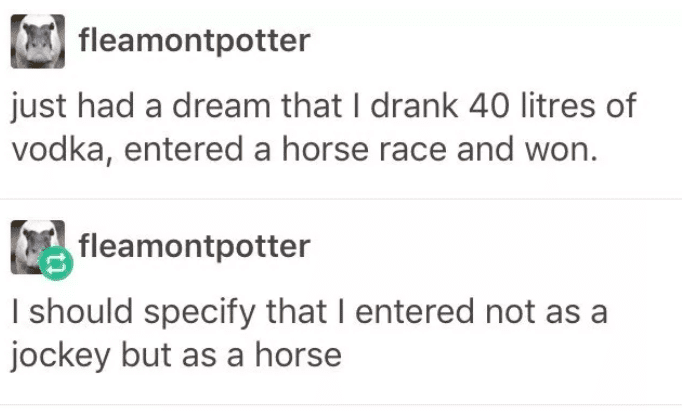 #1. Truly.
h/t: Buzzfeed
Check these out before you go!
14 Odd Jokes That Will Make the Weirdo in You Laugh Over and Over
If Any of These 15 Posts Make You Laugh, You Probably Have a Weird Sense of Humor
---
---