Wouldn't it be wonderful to be able to go to a bar right now without a mask and socialize and drink with your friends and some complete strangers?
And do it all WITHOUT A MASK?
Yes, it sounds great, but unfortunately, we don't live in that kind of world at the moment.
So it looks like everyone will be drinking at home for the time being…and I have a feeling that you and many other people out there are going to be doing some drinking TONIGHT.
So enjoy these drinkin' memes that we think will take the edge off.
1. Let's go to another dimension!
It's gonna be a long night…
2. That's not an option.
I don't want to hear that word!
3. I think I'm gonna puke.
This is the worst.
4. You made a good effort.
But it wasn't good enough!
5. This is the way it goes.
Does this describe you?
6. Good point!
Good advice to follow.
7. I got it!
Back off!
8. Oh, I'm doing great!
Can't you tell?
9. The liquid diet.
It works!
10. Go for it!
You might as well at this point…
11. This is gonna be ugly.
What did I do?!?!
12. In love! With vodka.
Makes a great partner!
13. I don't know that person.
And I have no idea what you're talking about…
14. Just one drink…
Always leads to this…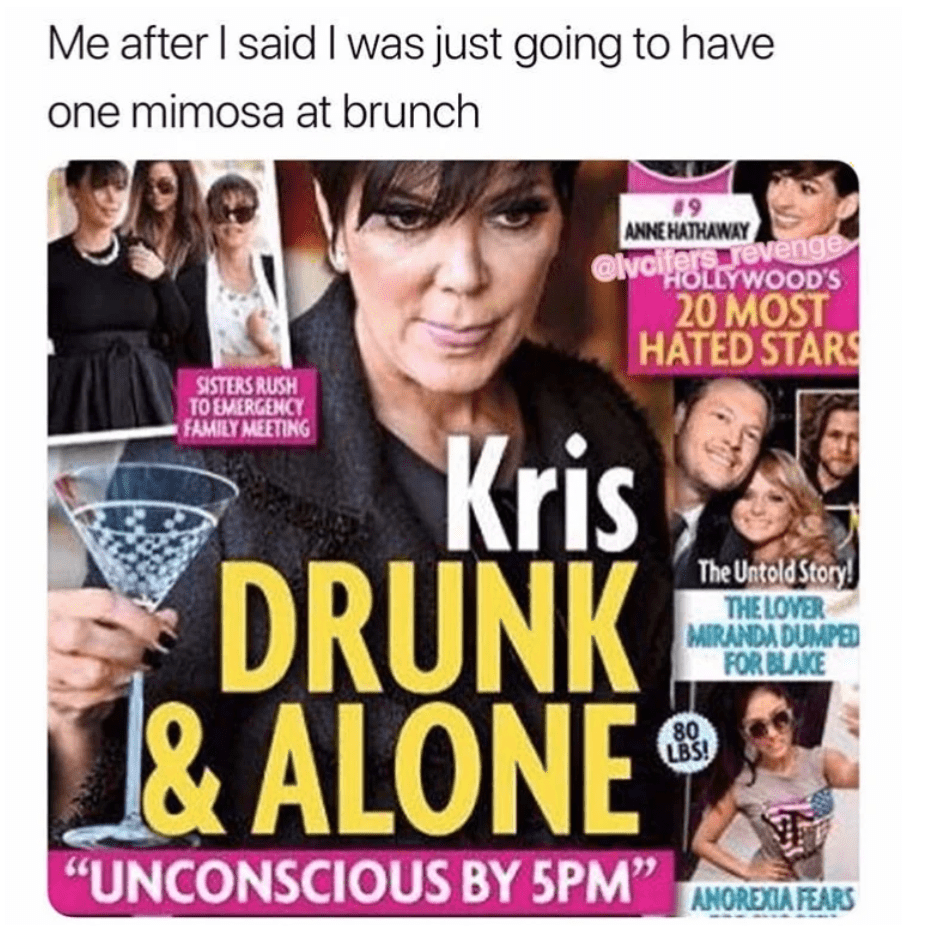 Now we want to hear from you!
Have you been throwing back the drinks during this shutdown?
Tell us WHAT you've been drinking and WHERE you've been drinking in the comments.
And if you have any good photos, share those with us as well.
Thanks!
---
---