Iceland has become a popular tourist destination recently, and for good reason – the colors, the landscapes, the rugged countryside, and so much more means you'll never run out of things to see.
If you haven't had your chance yet, these 16 pictures might convince you to go, and if you've been, they might just have you wanting to go back soon!
16. Beautiful solidarity.
Who doesn't love a good rainbow?
Fun Fact: Iceland is full of rainbows! Their rainbow paths were created to show their immense support for pride, diversity, and acceptance! You can find rainbow roads and real rainbows all throughout this gorgeous country. from lgbt
15. These are polar stratospheric clouds.
I think they're better than a rainbow.
View this post on Instagram
14. An image of landscape from above.
This doesn't look like a real place, aside from the road.
13. Drinking from an Icelandic glacier.
Must have been refreshingly chilly.
Today I drank straight from an Icelandic glacier. The finest of H20. from HydroHomies
12. A gorgeous meeting.
Wouldn't you love to walk right along there?
View this post on Instagram
11. Glacial rivers from above.
This absolutely looks like a painting.
This is how Glacier Rivers looks from above in Iceland. from mildlyinteresting
10. Behold, the Minister of Health.
I'd listen to what he has to say.
Meet Óttarr Proppé, Iceland's new minister of health. from pics
9. Blue lagoon.
This geothermal hot spring looks like a dream.
Blue lagoon in Iceland, a geothermal hot spring from interestingasfuck
8. A road that looks like a Viking sword.
Because really, why not?
7. Don't they seem as if they're standing a bit close?
That's real, actual lava.
People gathered around lava, Iceland. from interestingasfuck
6. This is called Elephant Rock.
And I definitely need to see it one day.
View this post on Instagram
5. This 3D crosswalk is wild.
I don't know if I could make myself drive through that.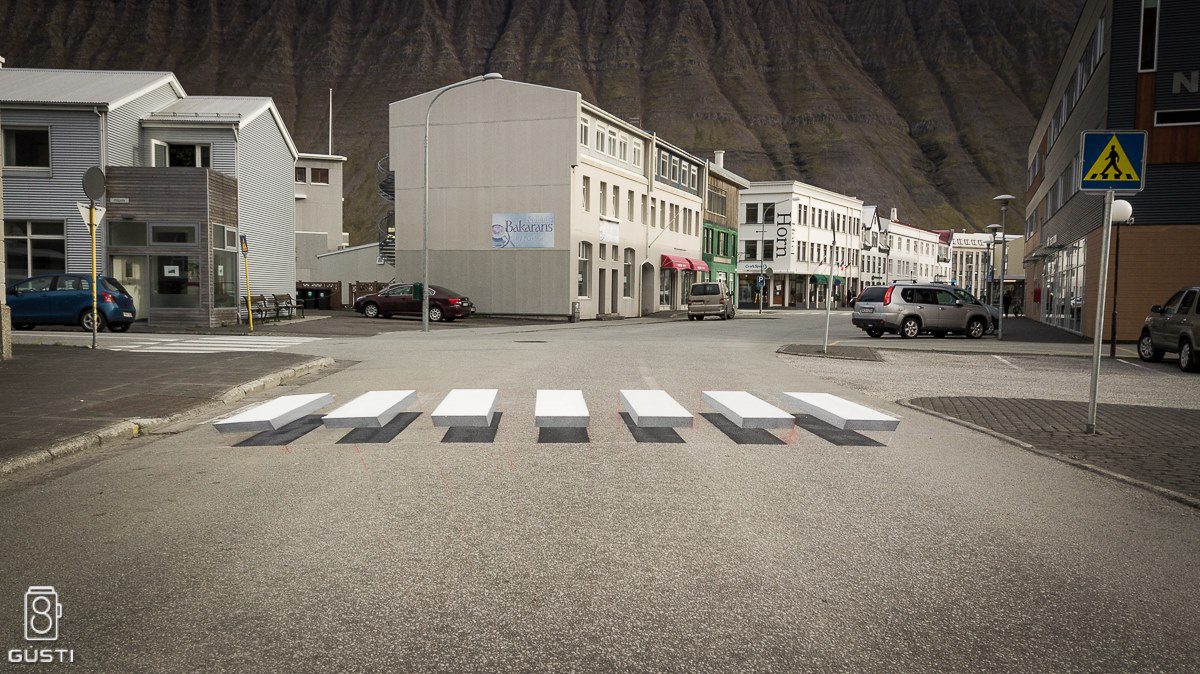 4. Would you like to visit Black Church?
It looks like just getting there would be an adventure.
Black church in Iceland [by Mike Mezeul II] from interestingasfuck
3. This entire street is perfection.
It's like something out of a dream.
https://reddit.com/r/CozyPlaces/comments/99gfj3/this_street_in_iceland/
2. You don't want to miss those.
This way you won't have to bother anyone to wake you up, either.
My hotel phone in Iceland has a special button that will wake you up if there are northern lights in the sky. from mildlyinteresting
1. It appears they have a sense of humor.
And that's never a bad thing.
This poster under a camera in Iceland from mildlyinteresting
This is for sure on my list of places to visit.
Have you been? Tell us your favorite part of the trip in the comments!
---
---