We talk a lot about how incredible Pixar is when it comes to the amazingly subtle details in their films, but what about Disney? Sure, they're cousins now, but is the children's film giant as good at the nitty gritty?
If you're inclined to say no, hold on – read through these 21 pretty cool details before you make up your mind.
21. Toy Story does it again.
Though you have to look pretty closely to see it.
In Toy Story 4(2019) you can see where Andy sewed up Woody's arm in Toy Story 2 (1999) including the extra stuffing. from MovieDetails
20. In Toy Story 3, there's a postcard in Andy's room.
It's from Carl and Ellie, from Up. No you're crying.
In Toy Story 3 (2010) there is a postcard from Carl and Ellie from Up (2009) in Andys room from MovieDetails
19. A throwback for the GenXers in the house.
I'm making a note to have my kids watch the original Herbie movies.
In Finding Dory (2016), Dory passes by a sunken Volkswagen Beetle at the bottom of the ocean. This is a nod to the old Disney movie Herbie Goes Bananas (1980), in which one of the VW bugs that played Herbie was thrown into the ocean during filming and never got retrieved. from MovieDetails
18. In case you weren't sure who voiced Maui…
There's a Rock joke via Hei Hei in Moana.
Moana writers play a joke on The Rock's nickname (x-post from r/memes) from MovieDetails
17. Everything exists in the same universe.
We would be disappointed if they didn't.
One of the advertisements for the racetrack in Cars 3 is Buy N Large, the company that polluted the earth in Wall-E from MovieDetails
16. Rapunzel's parents release a lantern from their balcony every year she's gone.
In the end, she's standing where the lantern has always been before.
In Tangled (2010) Rapunzel's parents release a lantern every year on her birthday after she's kidnapped in the hope it'll guide her home. When she returns at the end of the film she's standing in the same spot where they release the lantern from. from MovieDetails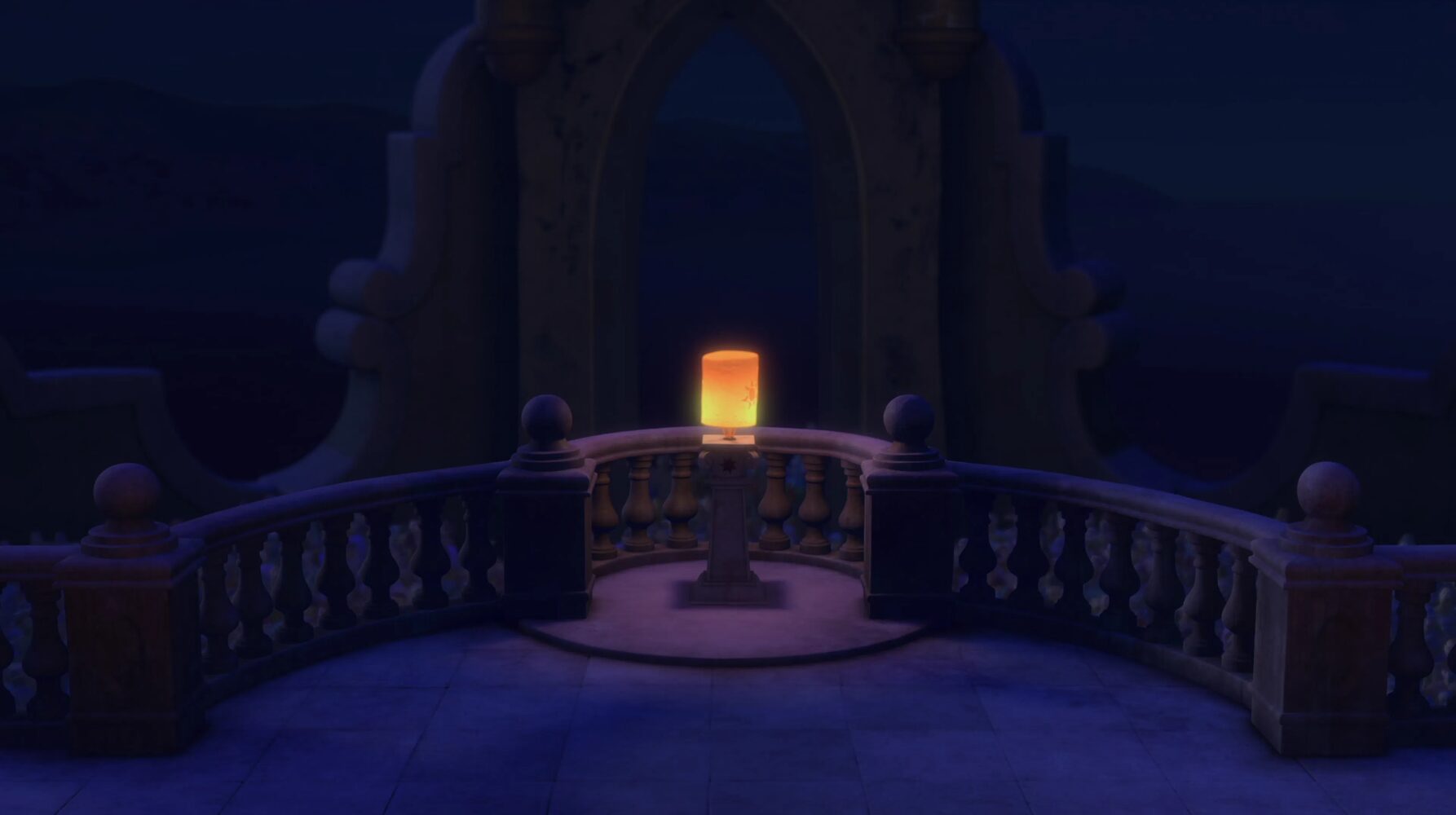 15. A replica or the same carpet?
You decide!
The carpet from the song "How Far I'll Go" in the movie Moana (2016), is a replica of Aladdin's magic carpet from Aladdin (1992) from MovieDetails
14. This is one of my favorite things ever…
Because the stars are anchovies, in Luca's mind.
In Luca (2021), when Luca falls off his bike and hits his head Luca sees Anchovies and not stars because he was told by Alberto thats stars are in fact Anchovies. from MovieDetails
13. What a cool thank you to the tour guide!
They've enshrined him in movie history.
In Encanto (2021), Camillo's name is a reference to Chameleons, tying into his shapeshifting powers. He was also named after Camilo Garcia, a tour guide who escorted Disney staff around Columbia. from MovieDetails
12. Nick's first instinct on his application in Zootopia was to be honest…
But he overcame that urge pretty quickly.
In Zootopia, Nick first answers "yes" when asked if he's ever been arrested, and then crosses over it. from MovieDetails
11. Dang right he is.
Someone has to catch that guy.
In Big Hero Six (2014), Hans from Frozen can be seen on the "Most Wanted" board at the police station. from MovieDetails
10. I mean this is pretty crazy.
Who remembered what was on the sign 6 years earlier?!
In Wreck-it-Ralph (2012), the arcade's sign celebrates "Svzy's" (Suzy) 5th birthday. In Ralph Breaks the Internet (2018), the sign is celebrating Svzy's 11th birthday, indicating the six years elapsed between the two movies from MovieDetails
9. Up is so heartbreaking.
They seem determined to remind us it exists, always.
In Inside Out (2015) two of the memory orbs on the shelves contain scenes from Up (2009). One features Carl & Ellie's wedding, while the other shows their house. from MovieDetails
8. Disney is always thinking ahead.
They're always advertising, too.
In Soul (2020), you can see a travel poster for "Portorosso". This is the main setting for Pixar's next movie "Luca". from MovieDetails
7. Because Hei Hei deserves more than just one movie.
What an under-appreciated sidekick!
In Raya and the Last Dragon (2021) Hei Hei from Moana can be seen when Raya first gets to Talon. from MovieDetails
6. Poor George Sanderson.
I guess he just can't catch a break!
In Monsters Inc. (2001), the monster who gets caught with a sock on his back (George Sanderson) is one of the same monsters in Monsters University (2013) that, instead of learning how to properly prevent objects from sticking to him, gets caught cheating by using illegal protective gel. from MovieDetails
5. Luca paying it forward.
I'm super curious about the next release, obviously!
In Luca (2021), You can see a record for "4 ⭐ Villaggio". This is a reference to the next Pixar movie Turning Red (2022), which features a band called "4 ⭐ Town". from MovieDetails
4. Now that's a cool little nugget.
See what I did there?
In Frozen 2 (2019), when Elsa is walking through the memories of the past, she sees her parents as youth. Her mother asks what her father is reading, he says "Just some new Danish author", implying Hans Christian Andersen. The cover of the book features a silhouette of the Little Mermaid. from MovieDetails
3. I love this.
Such a sweet way to remember a friend.
In Soul (2020), among the various celebrities/historical figures that are named on the "Hello my name is" stickers, Joe Ranft, a late Pixar animator, screenwriter and voice actor is also listed. from MovieDetails
2. I never would have noticed that without someone pointing it out.
What about you?
In Brave (2012), the third arrow Merida shoots during the archery contest leaves a slight cut on her cheek as it goes. from MovieDetails
1. I had no idea.
But I bet the biologists among us got a good chuckle.
In Zootopia (2016), Chief Bogo wears eyeglasses to read documents. This is a reference to the fact that buffalo have poor eyesight. Confirmed by the directors in a Q&A. from MovieDetails
Yeah, I missed more than a few of these the first time around.
What about you? What's your favorite Disney detail? If it's missing from this list, hit us with it in the comments!
---
---