Plenty of us have been in less-than-awesome living arrangements. Maybe you were stuck in an unsafe apartment, or had loud neighbors, or even had to deal with a terrible landlord. Whatever the specifics, if you've been there… then you know how much it sucks.
One man shared his own experience with a terrible landlord recently, and it's pretty impressive just how quickly this temporary housing arrangement soured.
It doesn't help that the landlord started extorting money and even stealing from the tenant pretty much right away.
The tenant shares that he was prepping for a huge life change — joining the military — and needed somewhere to stay for a little while. So, like a lot of people, he found a room on Craigslist.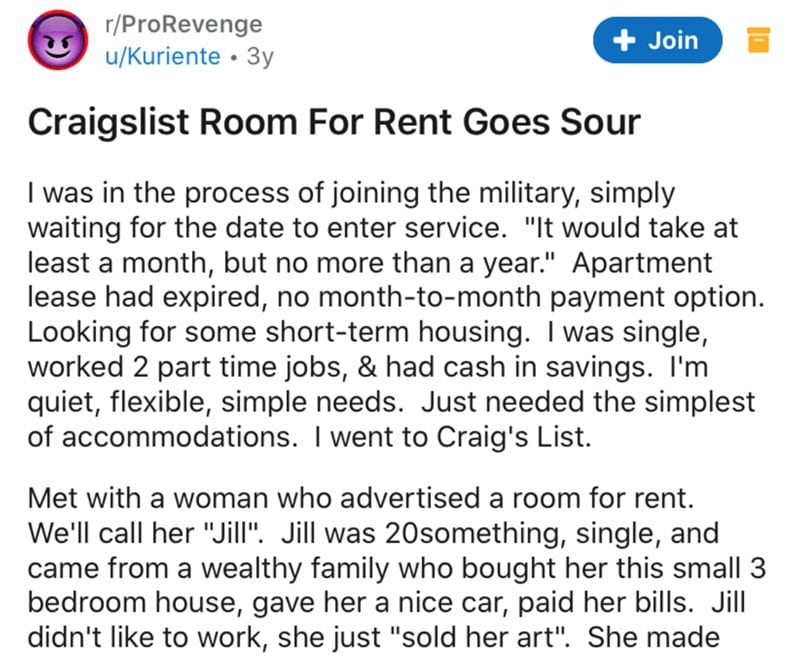 So far, so good. He found a place and it seemed reasonable enough.
One could even go so far as to say that the guy is pretty lucky.
It seems like both the tenant and the landlord were able to help each other out.
Well… up to a point.
Unfortunately, things got very messy very quickly.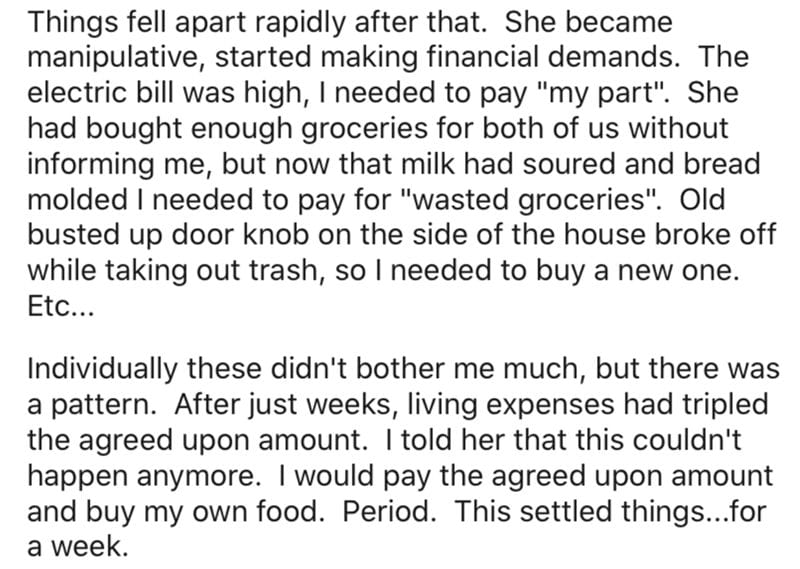 What started out as a frustrating behavior quickly became a pattern that couldn't be denied.
To make things worse, the landlord decided that the tenant needed something fixed… and she held his guitar hostage to make sure he would cover the cost.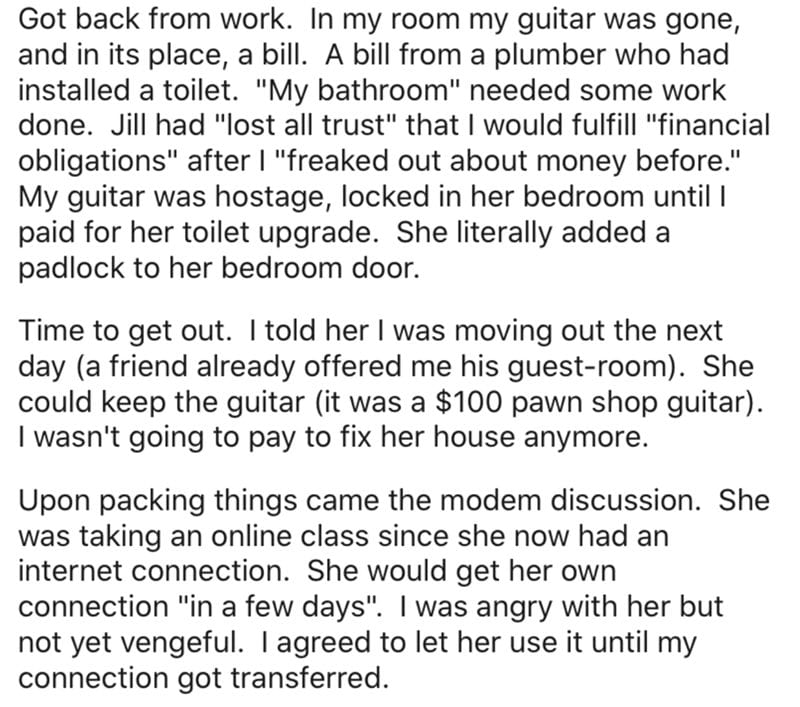 So now, we have a landlord who is holding her tenant's property hostage and a tenant who is angrily moving out.
It's lucky they had somewhere else to go.
Up to this point, it sounds like the only snag is getting the modem back.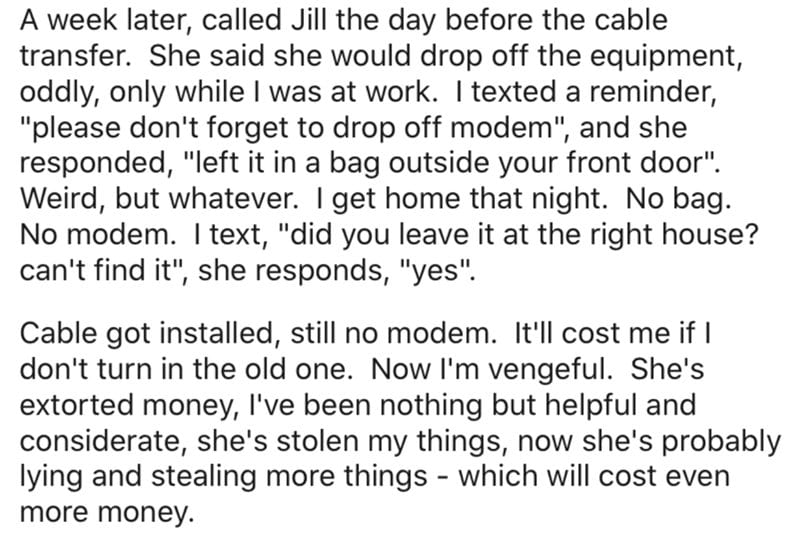 At this point, this degree of pettiness on the part of the tenant is more than understandable.
So probably no one is surprised by what happens next.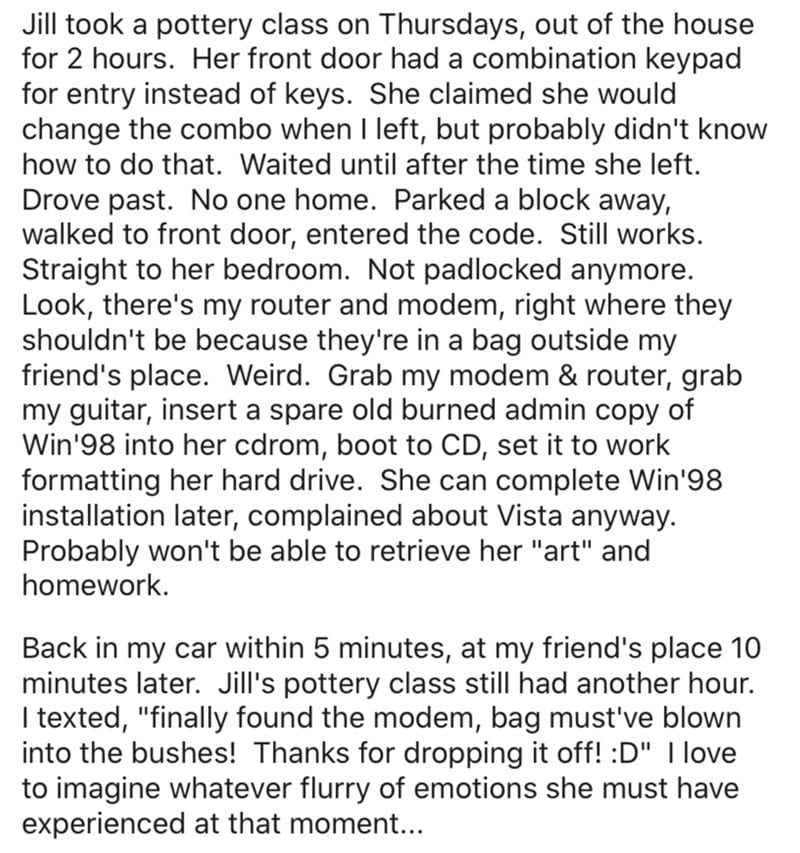 The "Thanks for dropping it off! :D" is pretty genius.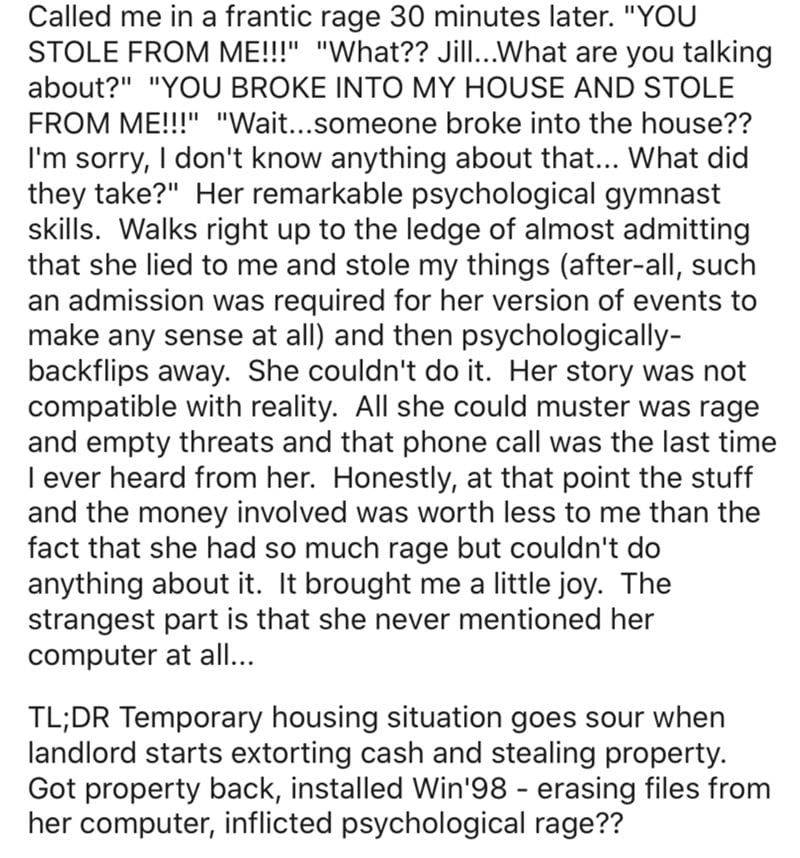 Can you believe the landlord tried to say the tenant stole from her?!
This story is pretty outrageous.
Don't forget to let us know what you think about it in the comments!
---
---