Brittany Mease is an Army veteran and a mom who just wants the best for her lovely kids. But there's one thing that really gets on Mease's nerves: that damn Elf on the Shelf. She said, "Y'all know I can't stand doing Elf on the Shelf but I suck it up every year and do it to see those precious smiles on my beautiful children's faces."
So Mease tried to do things a little differently this year…with hilarious and unexpected results. Mease explained on Facebook:

Little Elfis even wrote a letter to Brittany's kids explaining everything.
But then things took an unexpected turn…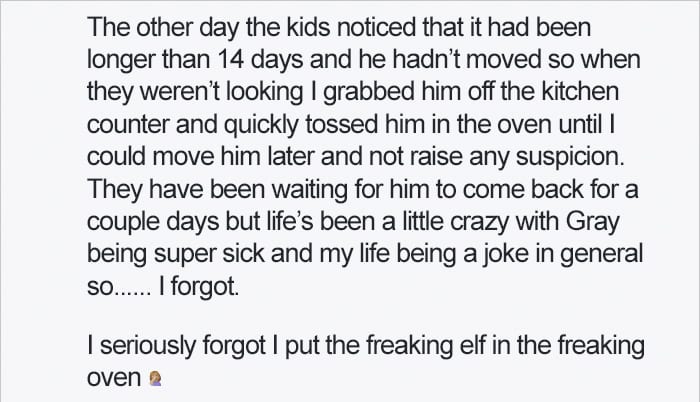 The carnage the family witnessed was enough to turn the stomach of any hardened man or woman.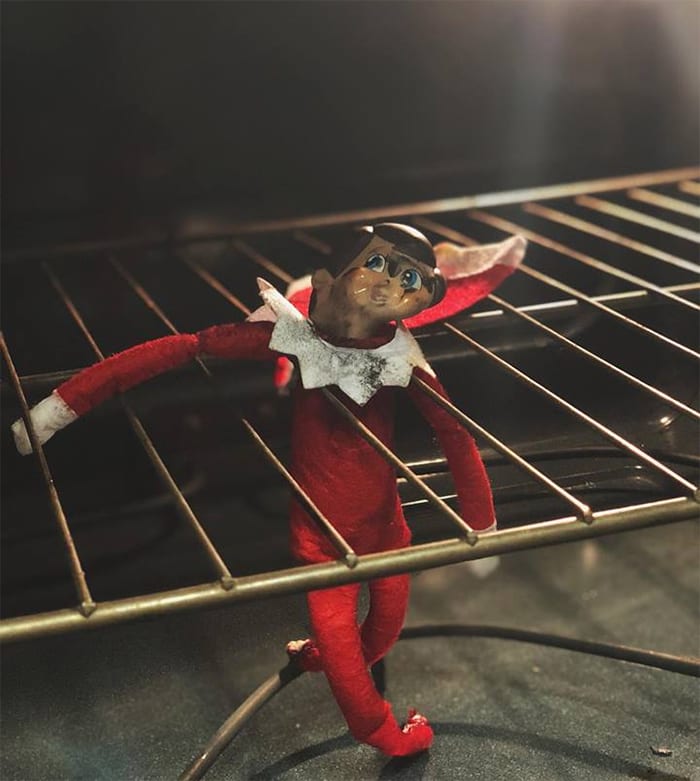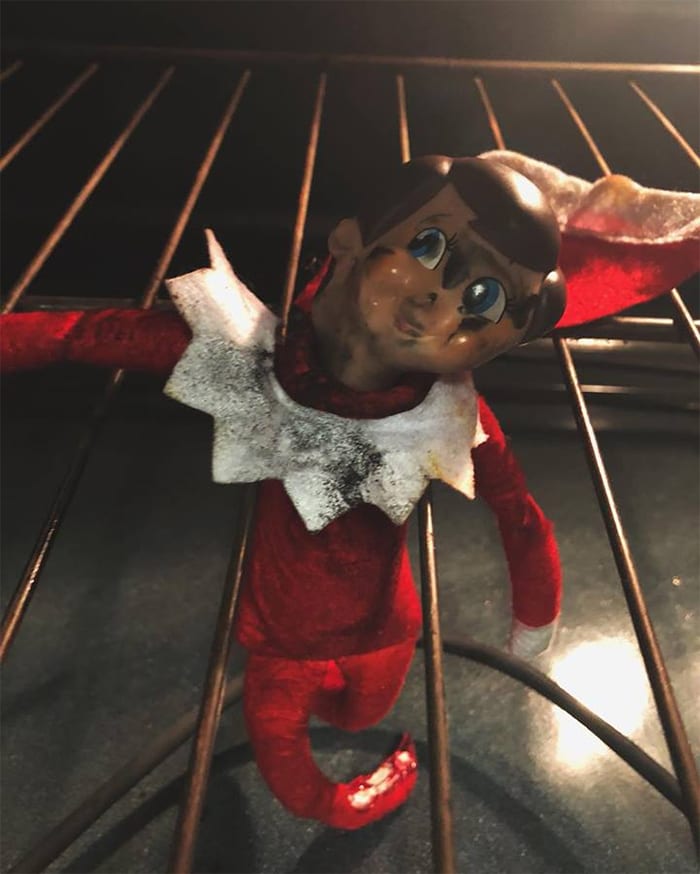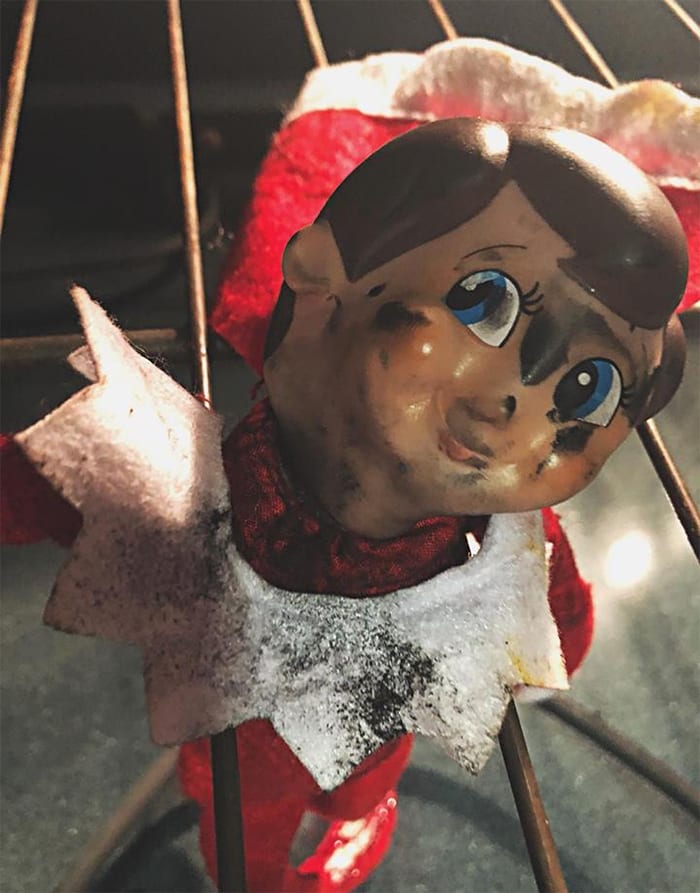 Mease continued the heartbreaking story.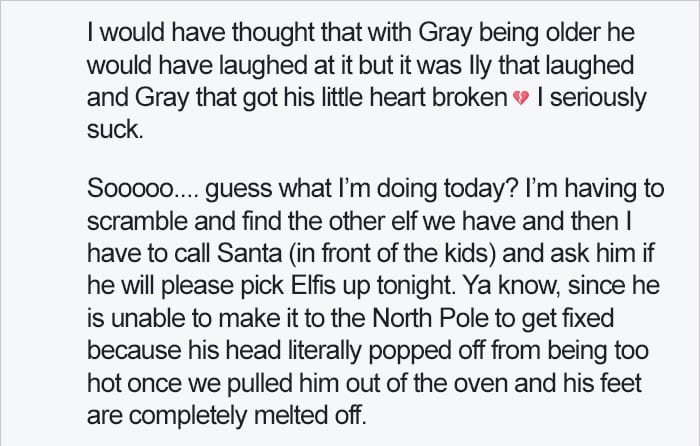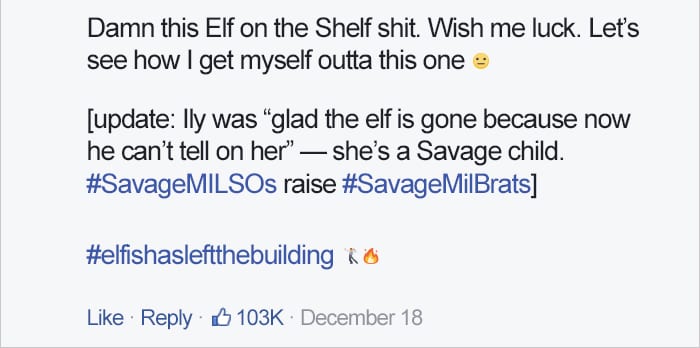 People thought Mease's story was hilarious, and the praise came in bunches.





Is this the story of the year? It just might be…
h/t: Bored Panda
---
---