Of course it must be very scary and challenging to find a babysitter you feel comfortable leaving your kids with. You want to make sure you find the best possible candidate, someone you can trust 100% and not have to worry about.
That being said, one mother in search of a babysitter shared her list of demands and qualifications on Facebook, and it went viral – partly because it was later shared on a subReddit, but also because…well, read on: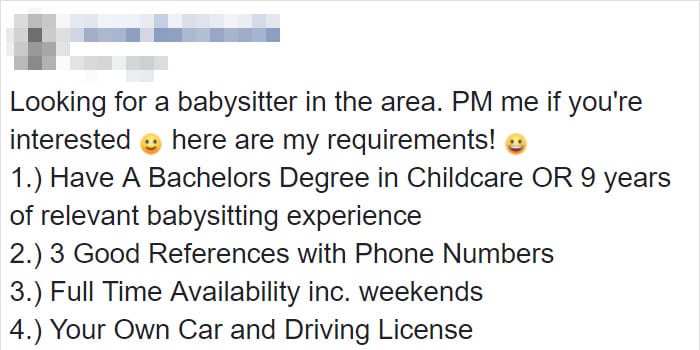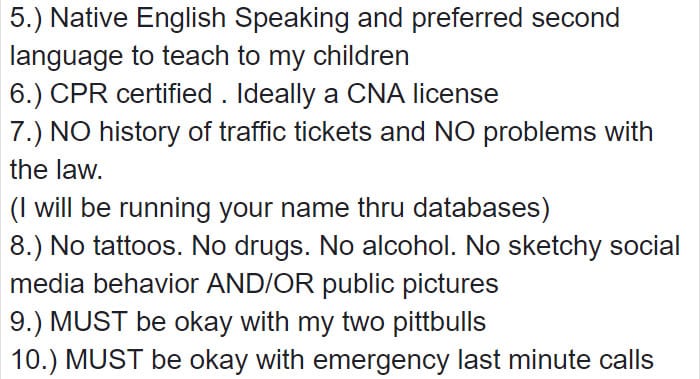 WOW. Just let that soak in for a minute. Seems like she'd be a lot of fun to work for, right? I think the word to best sum up this mom might be "delusional."
After the note was posted on Reddit, people weighed in with their reactions.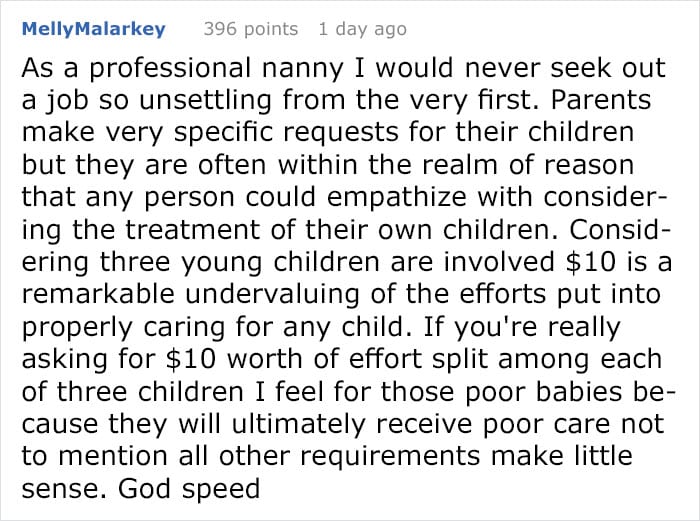 I wonder if she found anyone who fit the (impossible) bill yet…
---
---