It could be that she's got an innate sense of fairness and doesn't want to leave anyone out. Or, maybe it's simply that she has so many toys at this point in her life that she worries she won't have time to spend time with them all. Either way, Mojito, a 3-year-old therapy pooch, knows exactly what she wants…even if it's a different toy every night.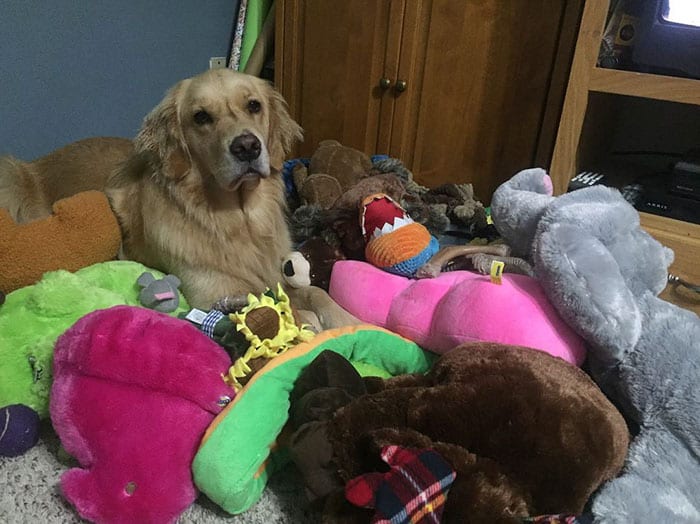 Her owner, Kim Downie, says "Mojito has tons of toys…way too many. She insists on picking one out every time we go to the store and of course BarkBox sends her new toys every month."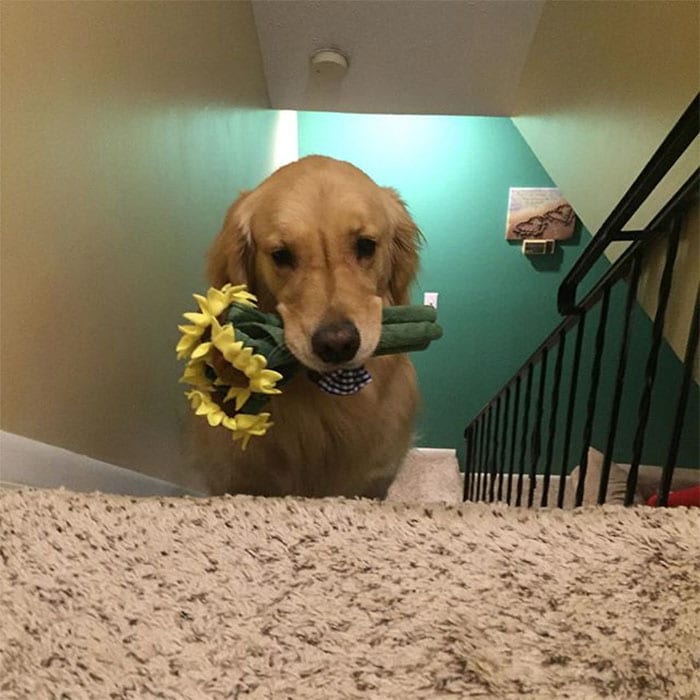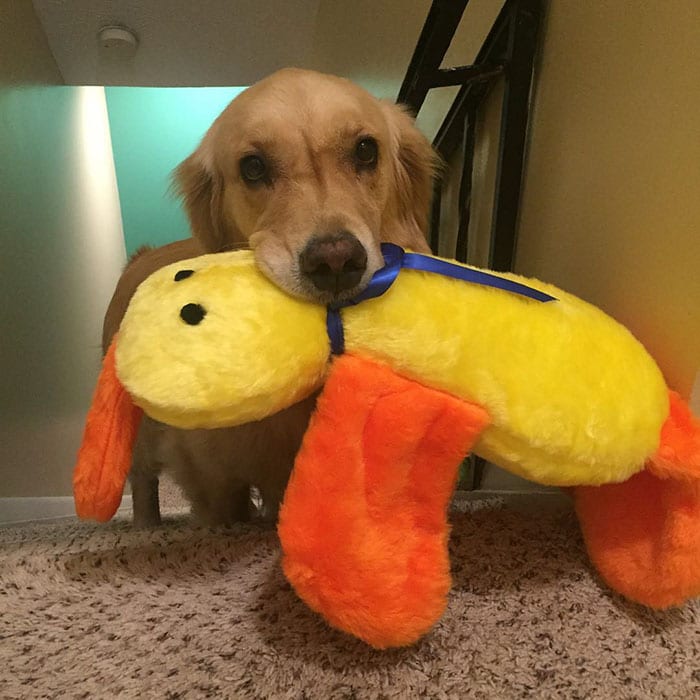 Scientists claim dogs have neophilia – a preference for new things – but you can trick your dog into thinking old toys are new by rubbing them with a new scent.
Or you can try hiding a toy for a while and then bringing it out to play again after it's been gone for a while.
I don't think either of those tricks will work on Mojito, though…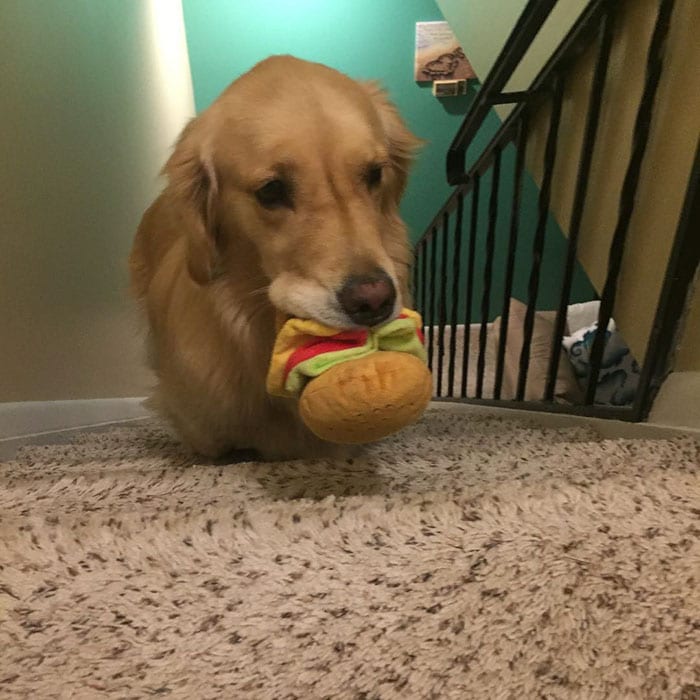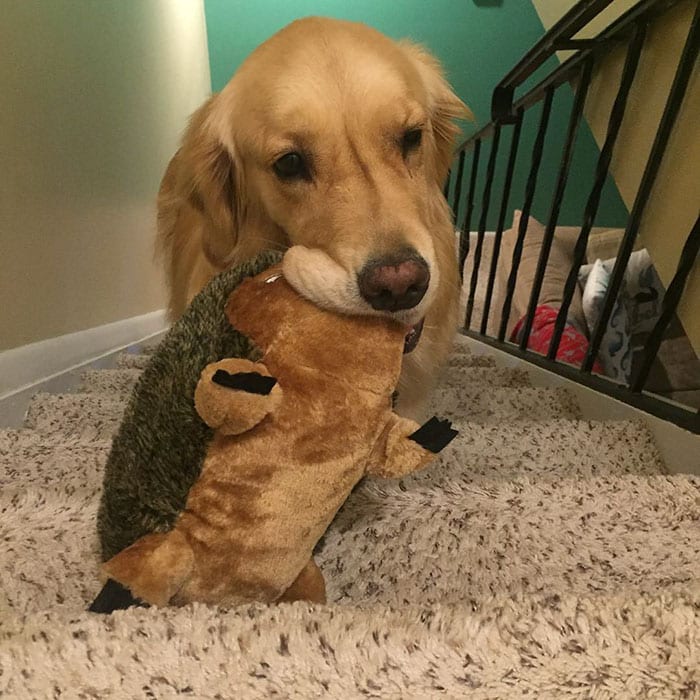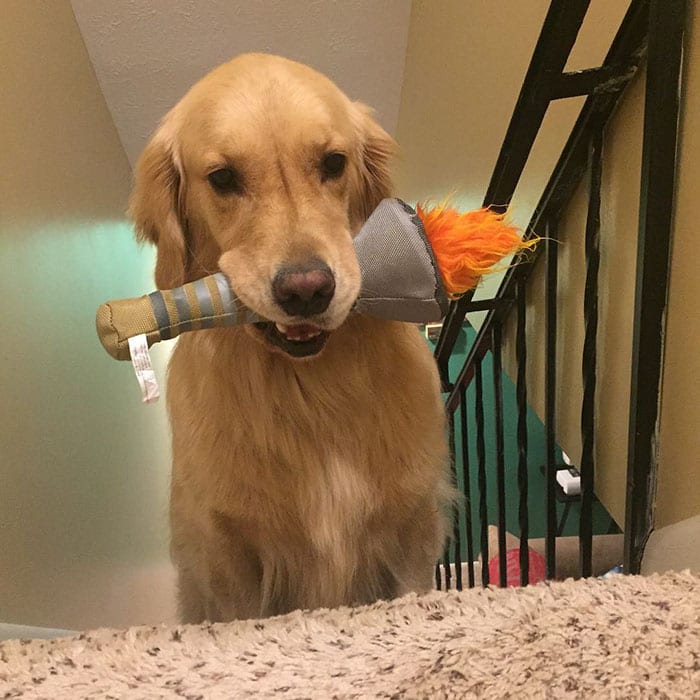 Or her cat.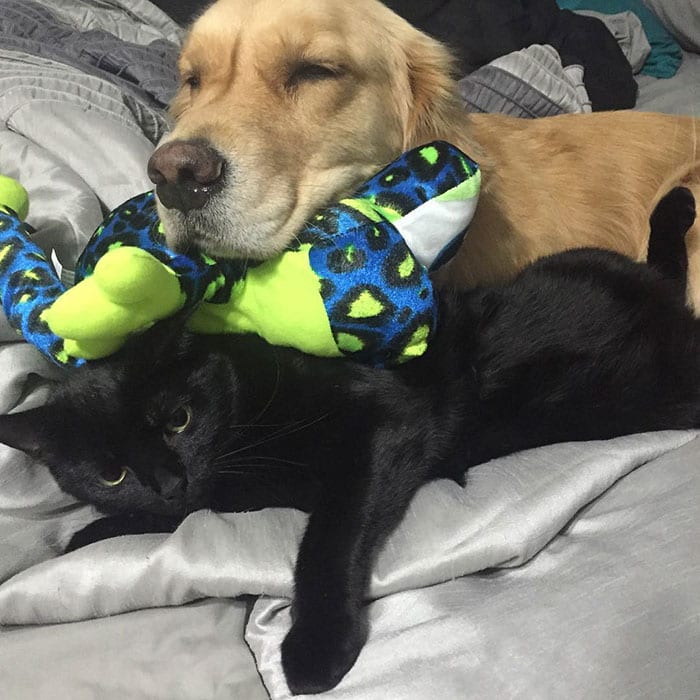 "She's very specific about what she chooses to take to bed," Downie said. "She will search the house and empty her toy boxes until she finds whatever one she's looking for."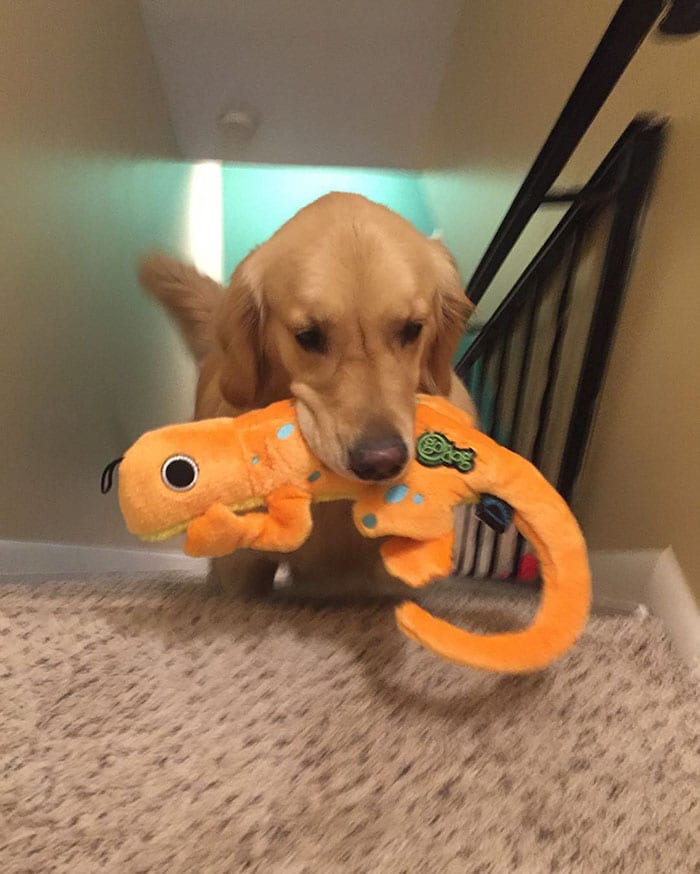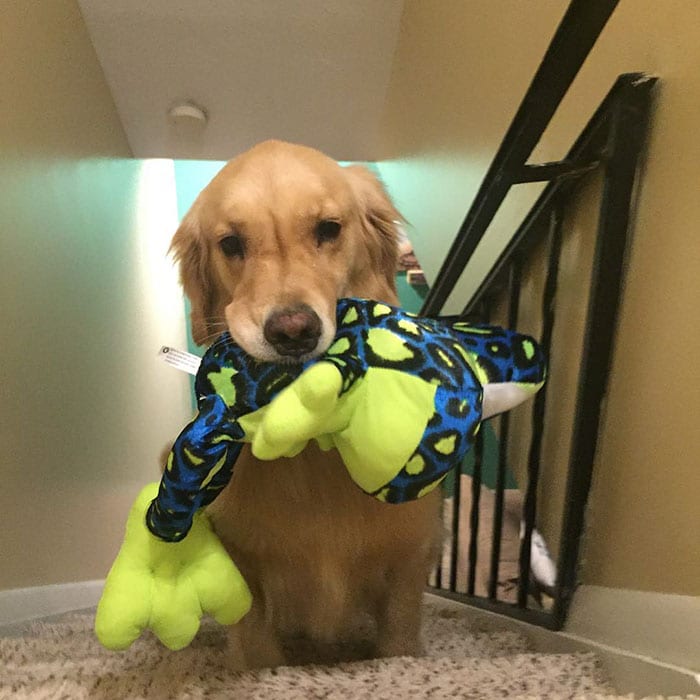 The toys stay upstairs, then, until Mojito decides the time has come to rotate them out. "If we move them back downstairs, she will carry them right back up."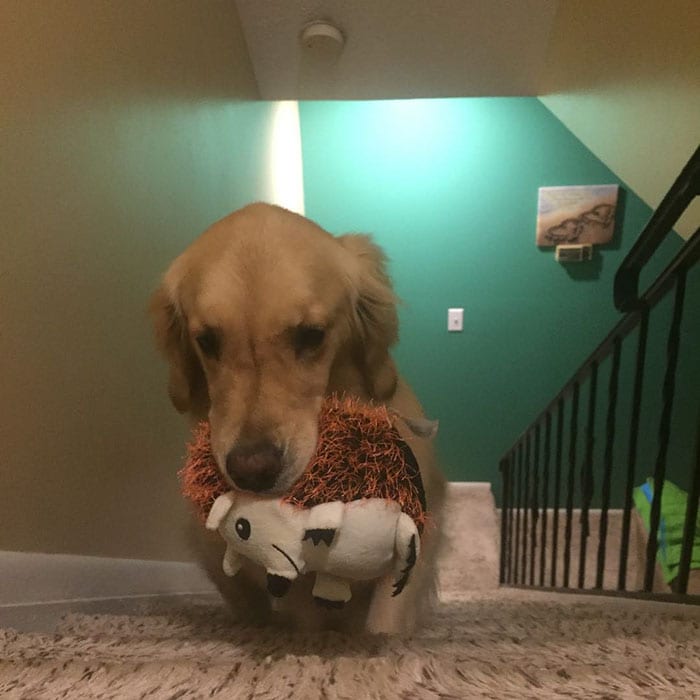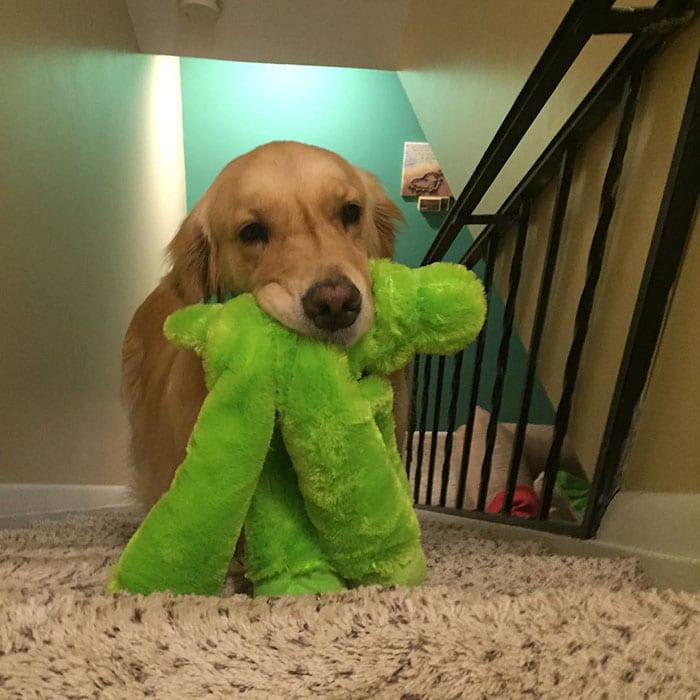 Collections, after all, are meant to be enjoyed.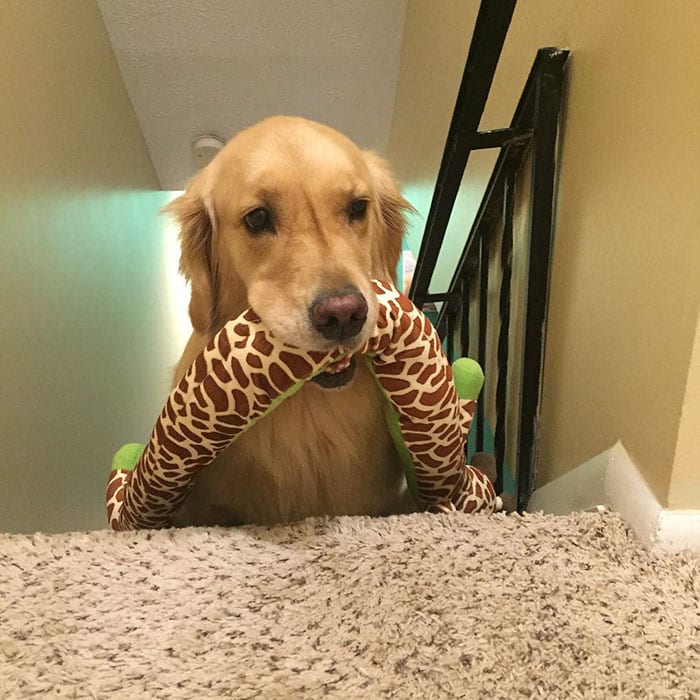 And Mojito makes good use of every fluffy moment.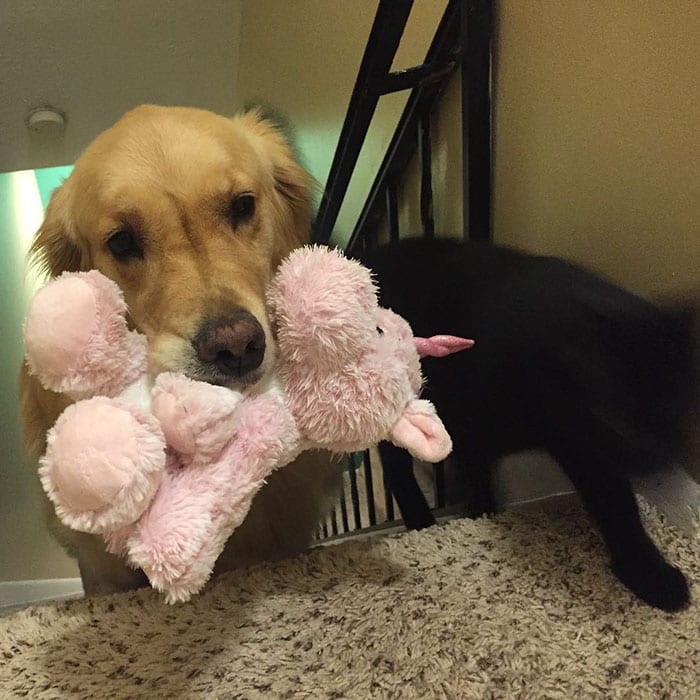 Heart eyes.
---
Add Did You Know? to your Google News:
---