It's not exactly a secret that dating, relationships, and marriage have changed quite a bit in the last half a century – the advent of the internet and dating apps alone have made sure of that – but running through this 1958 list of ways to find a husband really sets it all out in black and white.
The list was published in McCall's (a magazine) and was unearthed and shared by Kim Marx-Kuczynski – her favorite was #40, in case you're curious, but there are so many good ones.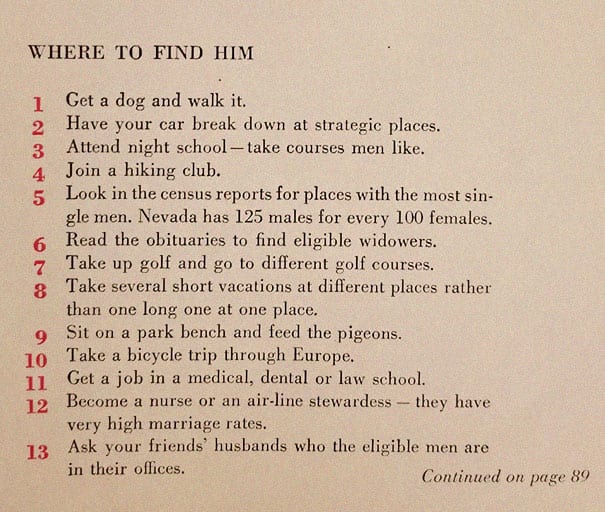 The article begins, "In the United States today there are sixteen million women over the age of seventeen who are not married. Presumably the vast majority of them would like to be."
First of all, 17? I think not. I intend to advice my sons that 30 seems like a good age to start thinking about marriage. But just thinking about it, mind you.
Kim's boyfriend John spotted the magazine at a rummage sale and she couldn't help herself. She told Bored Panda that she found the differences in social mores interesting, but that mostly she's grateful for the progress that's been made.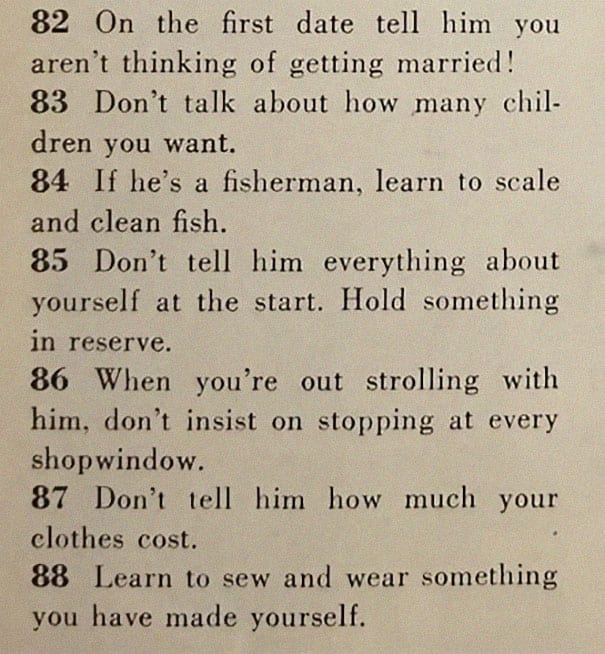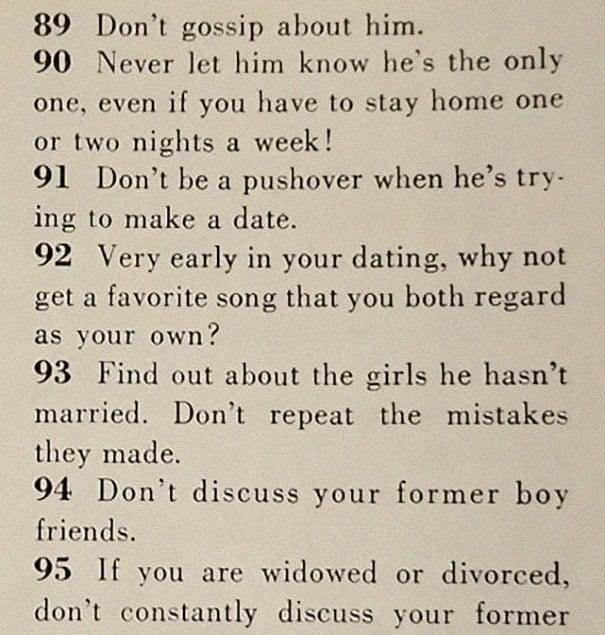 The lists are outdated and hilarious, and certainly not to be taken seriously for anyone nowadays who is out there looking for a life partner.
That said, I hope you enjoyed the humor – and the knowledge that no one nowadays expects you to do a single thing off this list in order to find the husband of your dreams.
---
---