When people are going through struggles with their mental health, they often times find it hard to reach out for help.
There are dozens of mental health disorders that millions of people suffer with, yet, there is still a stigma in society towards mental health disorders are "serious," or "dangerous." Many people feel they cannot seek outside help when they're having thoughts about self-harm because they're embarrassed or ashamed. But, the more we talk about mental health as a real, true issue in society–and, the more we respect and listen to those who suffer–the more we can help them in the long run.
One Twitter user, a graduate of Howard University, shared a text thread she had with her friend Shawn just moments before he took his own life.
Shawn had reached out to see what his friend was doing, looking for someone to talk to.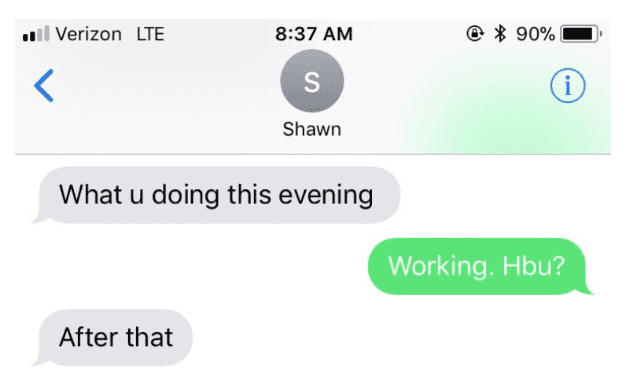 She had informed him that she had a big presentation Wednesday and wanted to get some practice after work.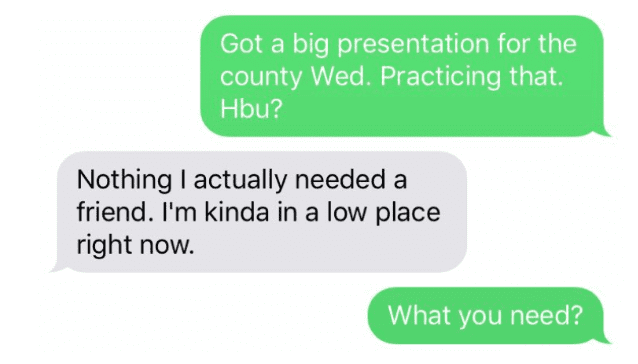 Shawn admitted he was in a low place, but felt embarrassed to ask for help. After he did initially, he retracted saying it was "weird."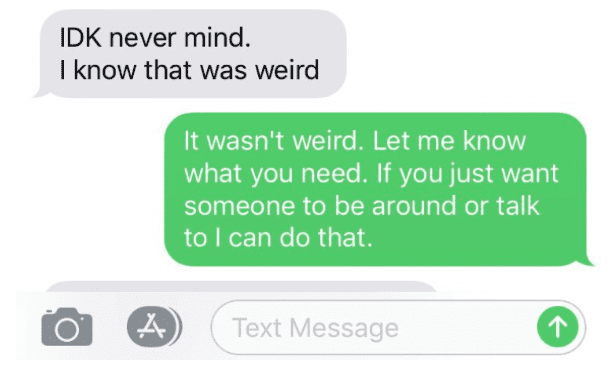 Shawn's friend said she would be around for him to talk if he needed someone, and said she could even stop by after she went to the Y.
She asked for his address and said she would be there around 8:15 that evening.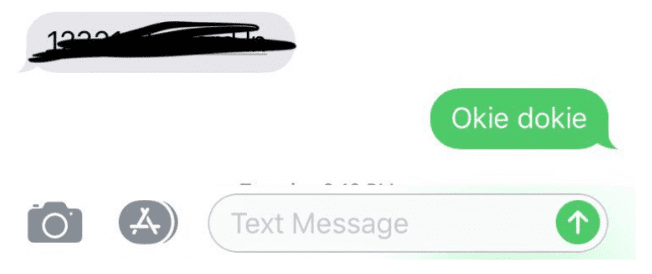 But, by the time she got there, it was too late.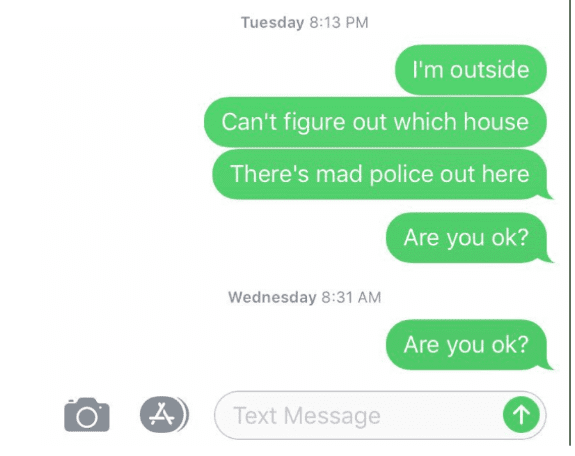 Along with the tweets, the Howard graduate posted this message:

It's a powerful message to many people in the world who have friends and family who may be suffering from mental illnesses. If someone seems off, down, or tells you they are in a bad place–being there for them when they need you could possibly save their life. If you're unsure how to help–there are thousands of resources online to consult.
If you or a loved one are having thoughts of self-harm, you can contact the National Suicide Prevention Lifeline 24/7 at 1-800-273-8255.
This article was first published by our partners at Woke Sloth.
---
---