That's right. I said rescue goat.
You guys. You have no idea how much I want a goat. People (read: my husband) try to deter me by detailing how destructive and smelly they are, but all I see is hilarity and the ability to put them in tiny pajamas.
But today, we're talking not about pajamas, but about a duck costume. YES.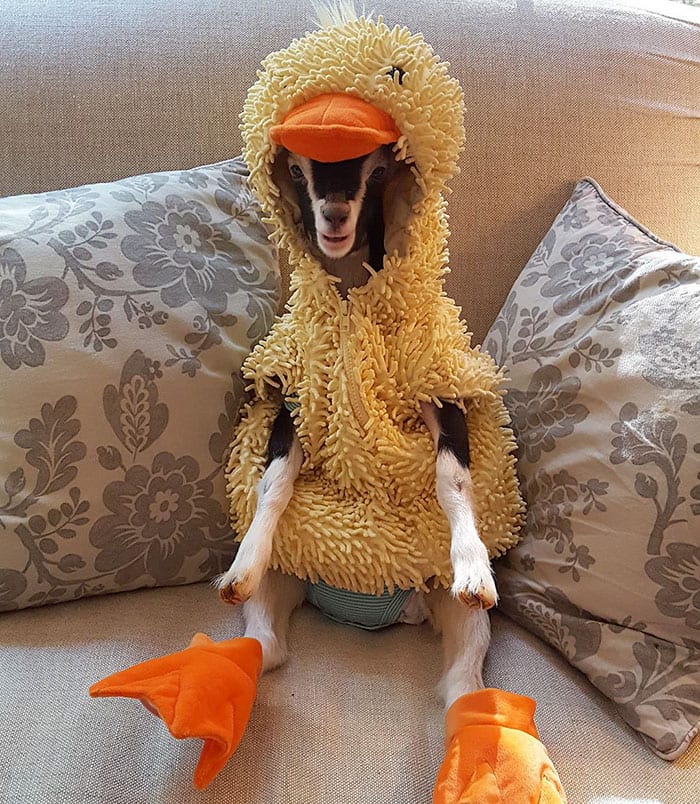 You see, Polly, the rescue goat in question, faces a ton of challenges in her life: she's blind, she has neurological problems, is underweight, and suffers from anxiety. Her owner, a saintly woman named Leanne Lauricella, said that her anxiety showed up whenever the two of them were separated. Polly would run around and cry, and suck on the wall in order to try to relieve her stress.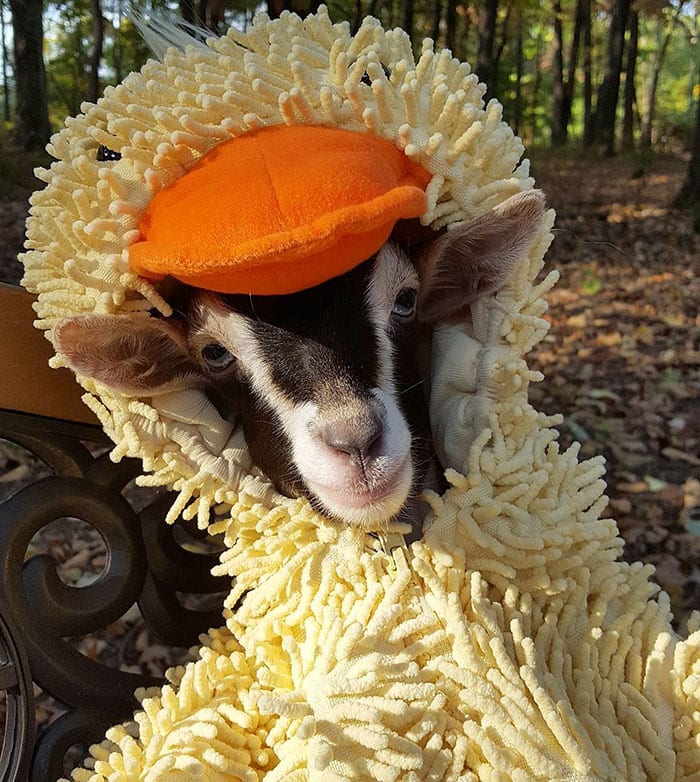 That is, until the day Leanne picked up a child's duck costume at Marshalls. As Lauricella tells it:
"There's something about that duck costume that calms her. She goes into a little trance. She just closes her eyes and she's out."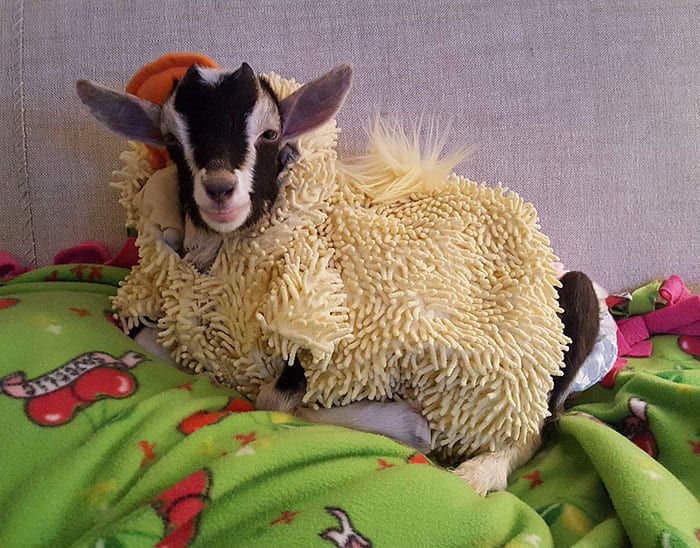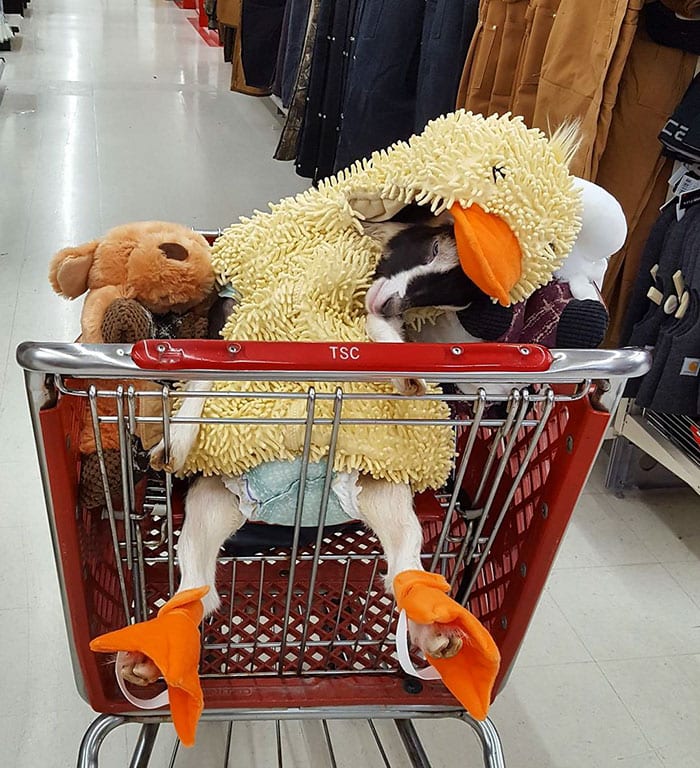 A blessing for Leanne, I'm sure, but also for sweet little Polly, who could obviously use the rest.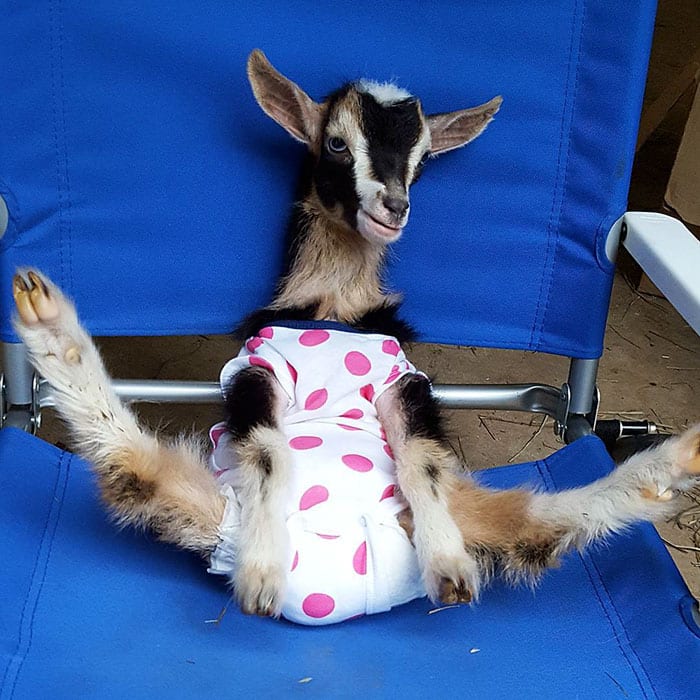 BIG OL HEART EYES.
Want more? Check out the articles below:
h/t: Bored Panda
---
Add Did You Know? to your Google News:
---