(Quick note: This is a sponsored post, but we never write about stuff that we don't love. So yes, somebody paid us to write this post, but they didn't tell us what to write or how to write it. Click here to learn more about how we make money and select our advertising partners.)
This article and some of the links in this post are from our sponsors. We are dedicated to providing you accurate and quality information. Learn more about how we make money and select our advertising partners.
It's that time of year again and you're raking your brain for the perfect gift for those parents in your life.
Well, as always, we've got you covered with 5 fantastic ideas that all happen to be Shark Tank funded products! How cool is that?
Let's get started!
#1. Bug Bite Thing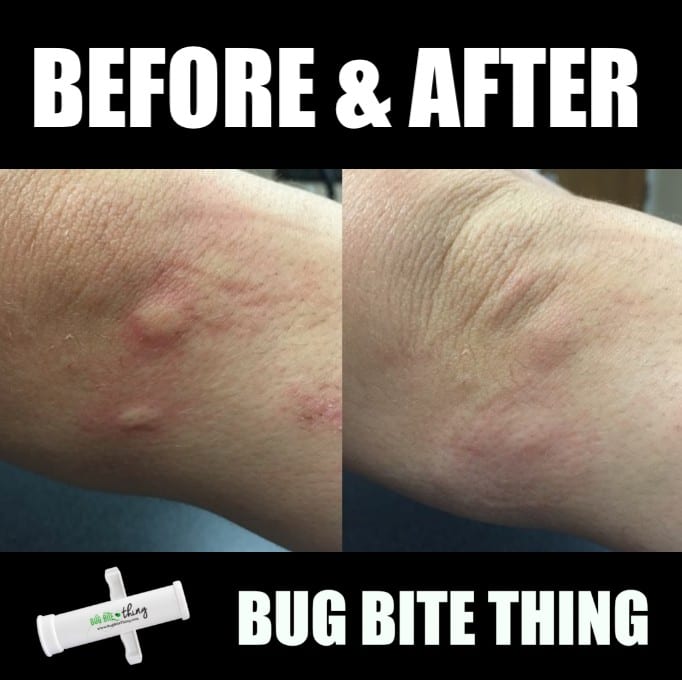 You've probably seen us rave about this product before, and that's because it's a) deceptively simple and b) it actually works.
Everybody has to deal with bug bites. It's just a fact of life. And when kids get bit or stung, it's up to parents to try and relieve the pain.
That's where all those expensive creams and ointments come in, but those just treat the symptoms, not the cause.
The Bug Bite Thing is not only drug-free, it's also completely reusable.
Check out this tutorial for more info:
You just place it over your skin, pull up on the plunger and let the natural suction do its work.
Click here and pick up a couple today at their website or click here to pick one up on Amazon!
#2. The Keepsie
Another super simple idea. Create a cover that fits over a pacifier to cut down on germs and bacteria.
Mom Jennifer Melvin had the idea and after 5 years of research, testing and feedback, she created The Keepsie in 2017.
Made by a mom, for moms (and other loving adults) that value keeping their baby's best friend safe, clean and long lasting.
Some other important features of The Keepsie include…
-BPH and BPS free
-No chemical additives
-Toxin free dye and coloring
-Safe food grade plastic, no leaching
-Secure snaps
-Loop on back to attach pacifier strap/lanyard
-Easy to wipe clean
-Made in USA
Grab a Keepsie today at this link.
#3. Prim & Pure Natural Fruit and Veggie Nail Polish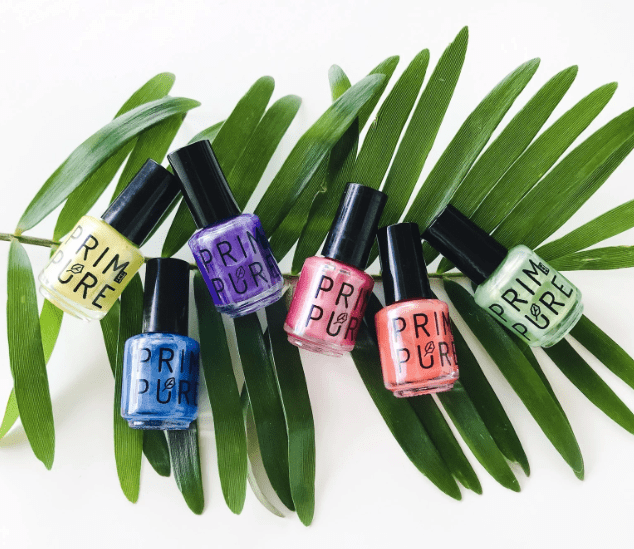 Little kids LOVE to pain their nails, and this polish is perfect for those parents who want to keep them away from chemicals and toxins.
Prim and Pure Nail Polish is made from natural fruit and veggie ingredients, so the polish will wash and peel off with no help from nail polish removers.
Pretty awesome, right?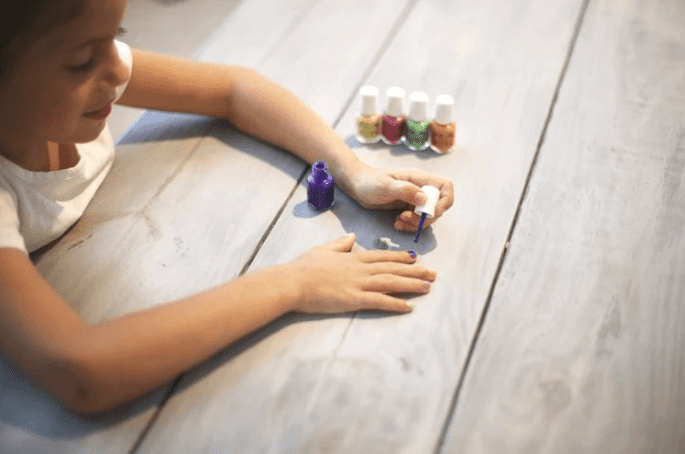 The polish also doesn't use the following additives: Toluene, Dibutyl Phthalate (DBP), Formaldehyde, Formaldehyde Resin, Camphor, TPHP, Xylene, Nitrocellulose Plasticizers, Glycol Ethers, BPA, Acetates, Synthetic FD&C Dyes, Phenoxyethanol, Parabens, Phthalates, Soy, Gluten, and GMOs.
Who knew all that stuff was in nail polish? I certain didn't. Wow!
So yeah, do yourself and your kids a favor and grab some natural nail polish at Prim and Pure today!
#4. Tangle Pets – The Detangling Brush in a Plush
Tangle Pets are super cute animal plush characters that double as a hairbrush that helps detangles any type of hair.
Curly, straight, thick or thin… Tangle Pets makes brushing time fun with no more pain or tears!
The high quality soft flexible brush bristles easily and gently glide through wet or dry hair with ease. No more knots or tangles, which helps protect against split ends and breakage.
Plus, each Tangle Pet's high quality plush parts are machine washable so you can always keep your kid's favorite pals squeaky clean!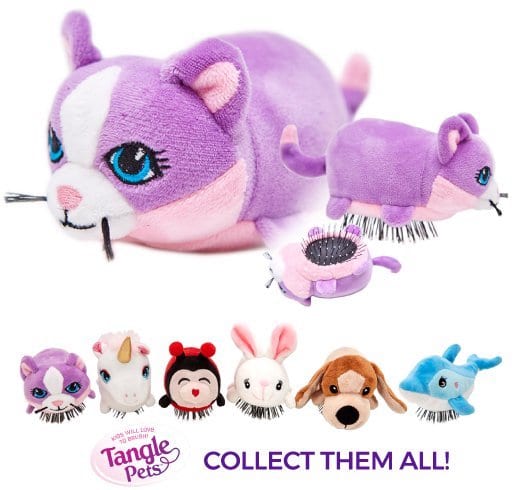 I mean, how adorable are all of those? Of course the kids will want more than one, so click and collect them all at TanglePets.com.
#5. The Baby Toon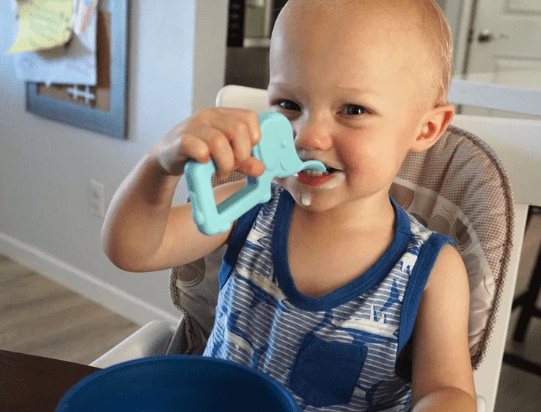 The Baby Toon is a soft silicone baby spoon specially designed for little hands to make eating fun, easy and safe!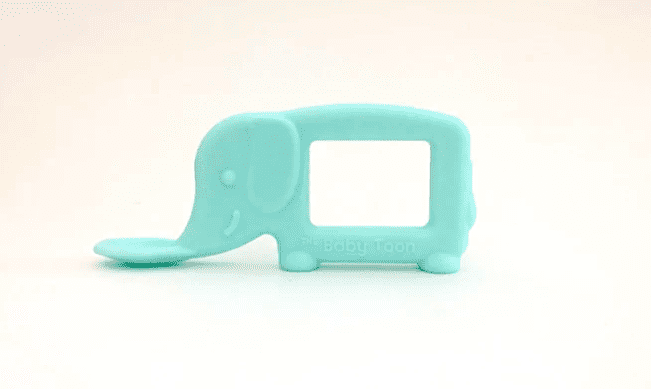 It's a pretty simple, elegant idea… and it was thought up by a 7-year-old inventor!
This is Cassidy, the inventor of The Baby Toon!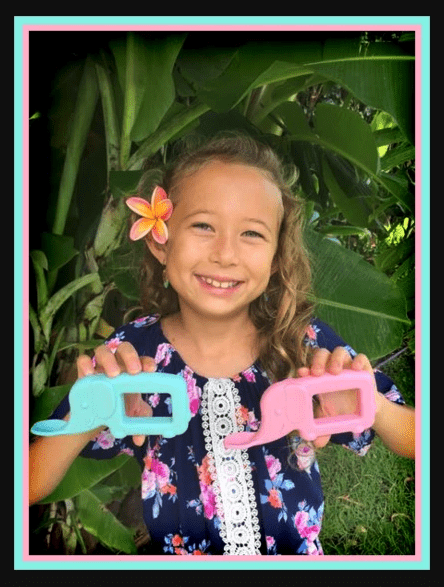 She entered the Honolulu District Science and Engineering Fair and came up with the innovative product because she didn't like it when her baby sister would put the back of a hard, sharp plastic spoon in her mouth.
The patented design is easy for babies and parents to hold, and is even safe to use for for special needs children.
Grab one today at TheBabyToon.com!
There you have it! Five fantastic products that will make holiday shopping for the parents in your life A LOT easier.
Which one did you like the most? Plan on buying any of them?
Let us know in the comments!
---
---