(Quick note: This is a sponsored post. That means somebody paid us to write it. They didn't tell us what to write or how to write it, and we're always dedicated to providing accurate, quality information. Click here to learn more about how we make money and select our advertising partners.)
We've all been there. You've been invited to a White Elephant gift exchange… and you just don't have any clue what to get. And then 99 times out of 100 you'll go shopping at the VERY last minute, stress yourself out and, let's be honest, get something that nobody wants.
Well we're here to save your lazy ass once again with 7 surefire gifts that will be the stars of any White Elephant gift exchange. Seriously, people will be fighting over these.
Let's get to it!
#1. Sipski Wine Holder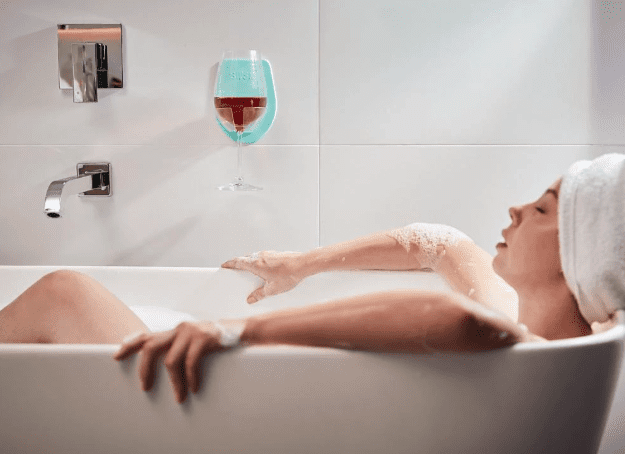 Kick back and relax at the end of a long day by taking your wine in the tub or the shower with this handy wine glass holder that doesn't require ANY suction cups, adhesives or wall mounts!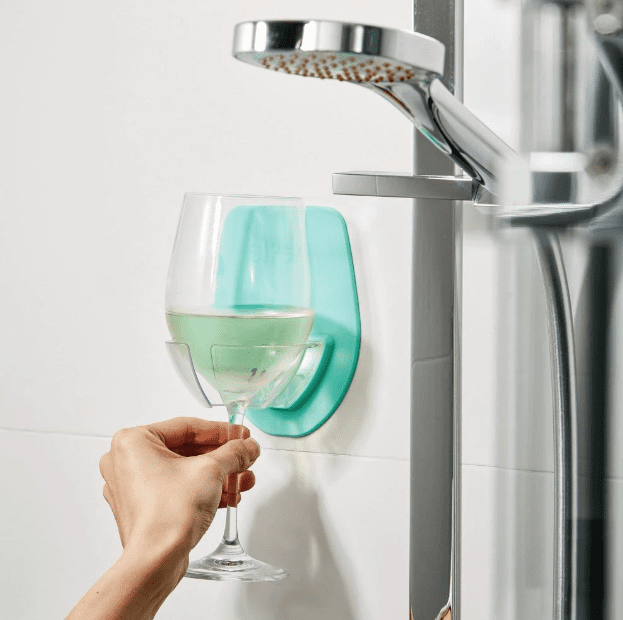 Plus, it won't leave any residue behind, which is actually a huge nuisance if you've ever used other products.
The Sudski features patented silicone technology that grips securely to glossy surfaces like shiny tiles, marble and much more.
Pick one up at DrinkInTheShower.com.
#2. Face Planter
Have you ever looked at a Chia Pet and thought, "I wish I had a plant with a face, but not THAT plant and not THAT face." Yeah you have!
Introducing Face Plant. It's a planter… with a face on it! That you can customize!
And it's a great place to set your glasses or sunglasses.
#3. Sudski Shower Beer Holder
What costs just $15 and can hold you shower beer securely so there's no spillage?
Oh, you're gonna thank us for this one!
What you're looking at is the Sudski Shower Beer Holder, a fun new way to enjoy those delish drinks while you're scrubbing away that downtown dirt.
Yes, as long as it's canned, the Sudski can hold them all.
AND… it comes in a variety of colors including Camo and Americana!
#4. Cat Bods
Have a kitty? Know somebody with a naughty pussy in their lives? Then we've got the gift for you!
Basically, this interactive cardboard box gives your cat 4 different cuts outs to stick their dumb head through so you can take photos and make fun of them on social media!
So whether you love cats or absolutely hate them, this one is for you!
#5. Prank Packs
Want to make somebody think they're getting something completely ridiculous, but still give them what they want? Yeah, we've got a Prank Pack for that.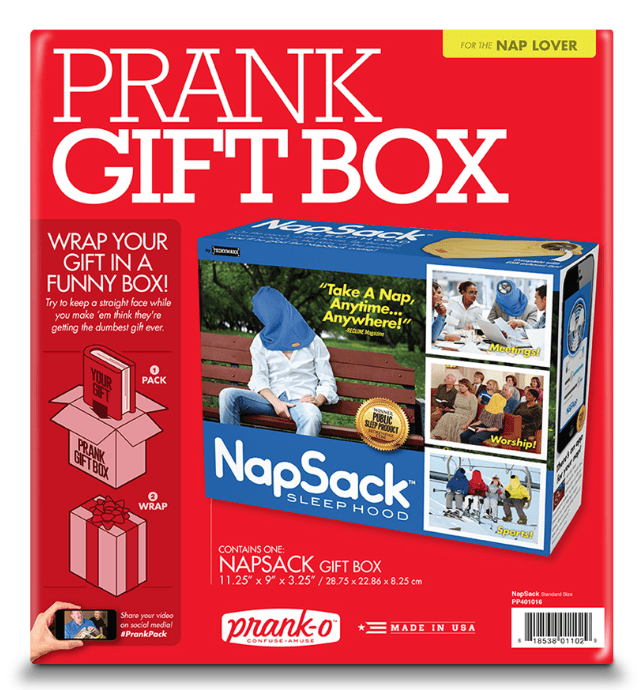 Just look at this guy! He thinks he's getting a fire starting kit.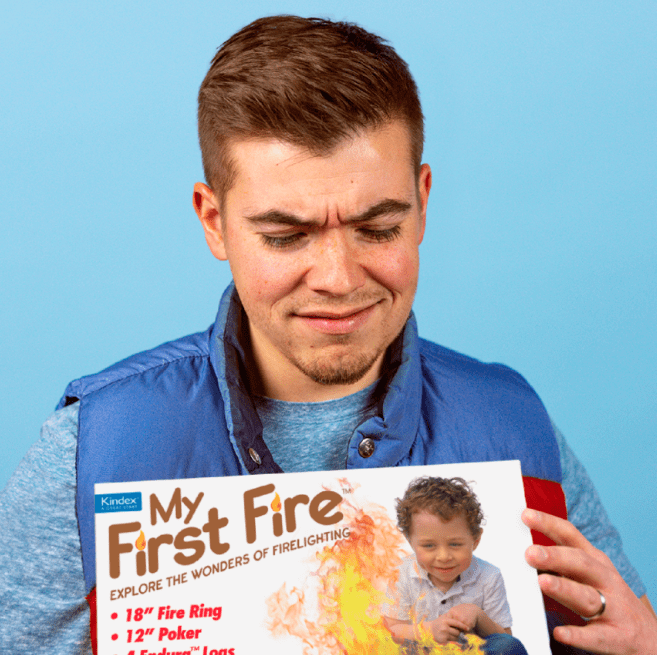 Nope! Just a pair of (probably) shitty gloves!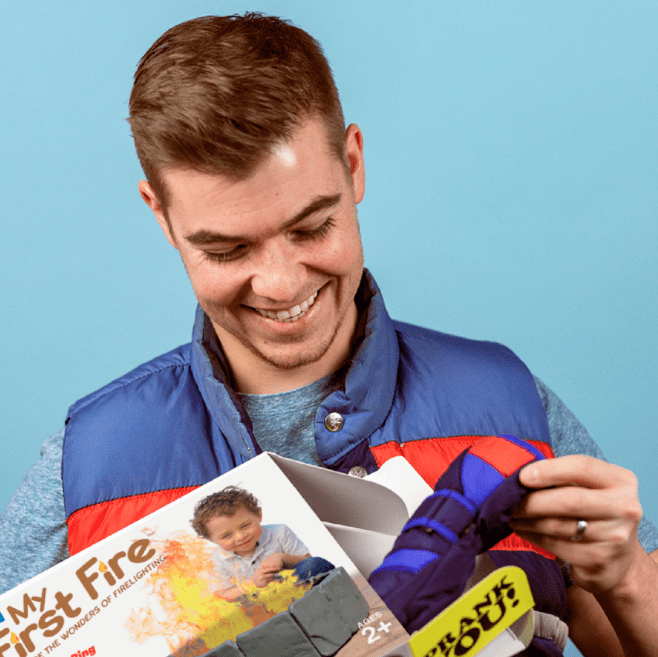 OMG, this big dummy just got pranked hard and he LOVES IT!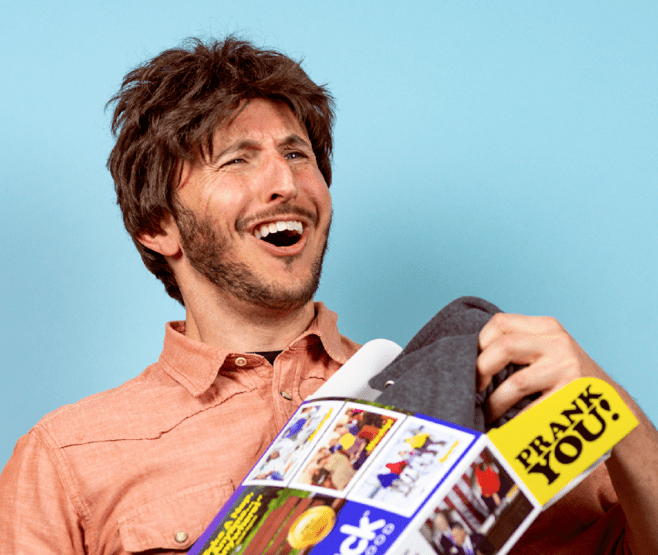 There are over 40 of these to choose from over on the Prank-O site, so click here to grab one now!
#6. When Nature Calls 2020 Calendar
This one is pretty simple. Beautiful landscapes with a lone dog taking a massive, squishy dump in them.
Absolutely fucking majestic!
Yeah, these are hilarious.
#7. Prank Postcards
The twisted minds that thought up Awkward Family Photos is behind this one and, well, I'll let the postcards speak for themselves…
Also, Meet Elaine! And get your car serviced.
But not really. Because it's a JOKE!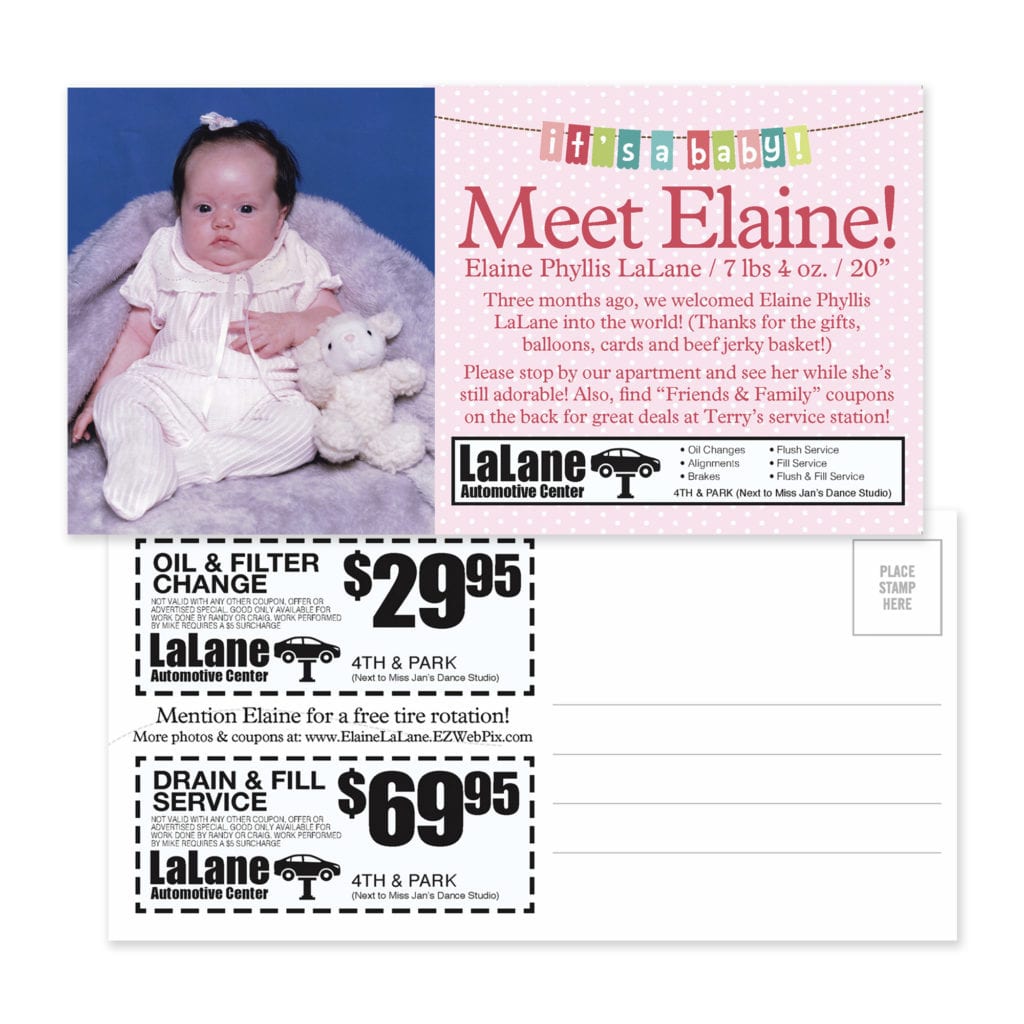 They're sure to confuse your relatives like your judgey AF Aunt Karen here. But everybody else will laugh. Because Karen fucking sucks.
Pick up a pack of 35 prank postcards here.
Alright, are you ready for all those White Elephant parties now? Yeah you are!
Which one of these would you grab? Let us know in the comments!
---
---