Um, they're hilarious, and too, too, true. If you're worried about his privacy or man feelings or whatever, don't – he's the one who found and uploaded them! Because, after all, good humor should be available for the world to enjoy, as well as being a quality one looks for in a life partner.
Just sayin'. Make sure to follow here online here: https://catanacomics.com, Instagram: https://www.instagram.com/catanacomics/
#11. When you love ALL the beard hairs. (I guess?)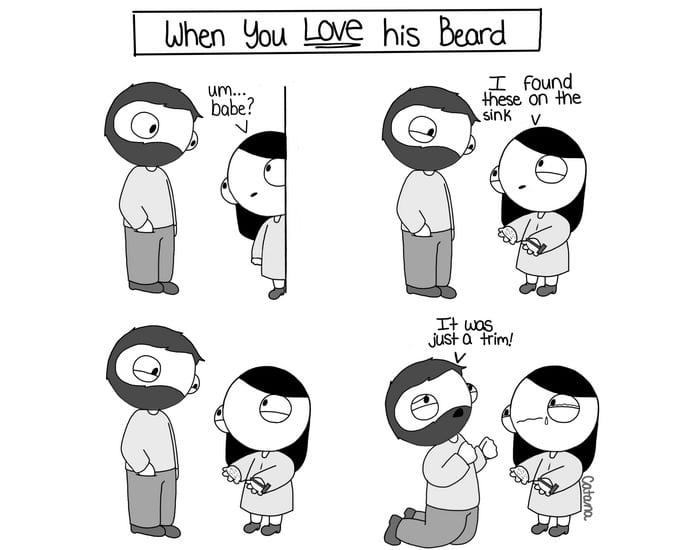 #10. Quick answer: Yes.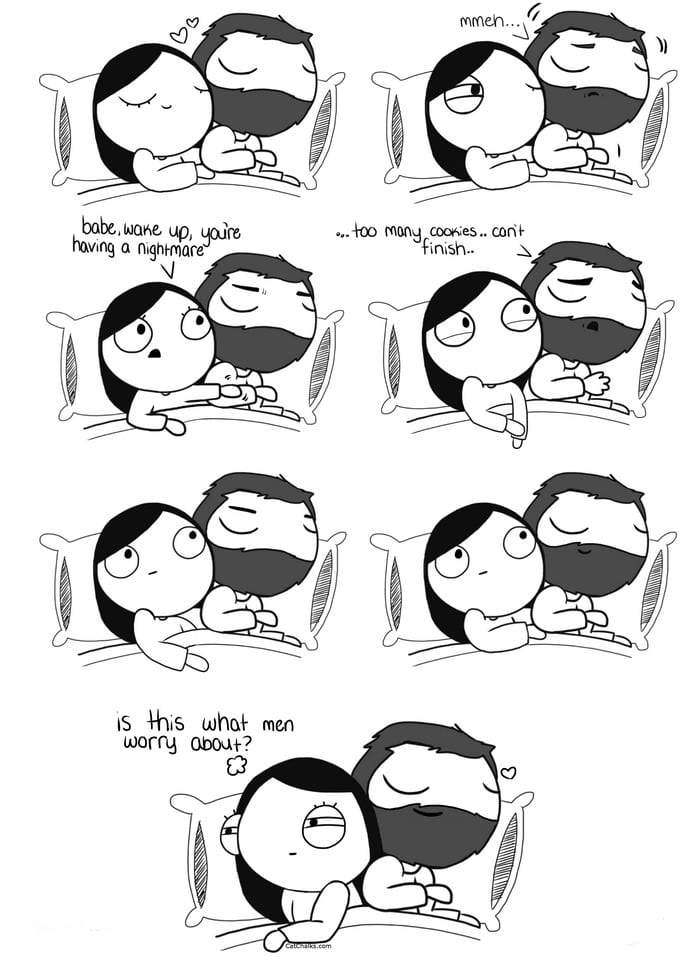 #9. Sometimes, you just have to give in to the immaturity. Together.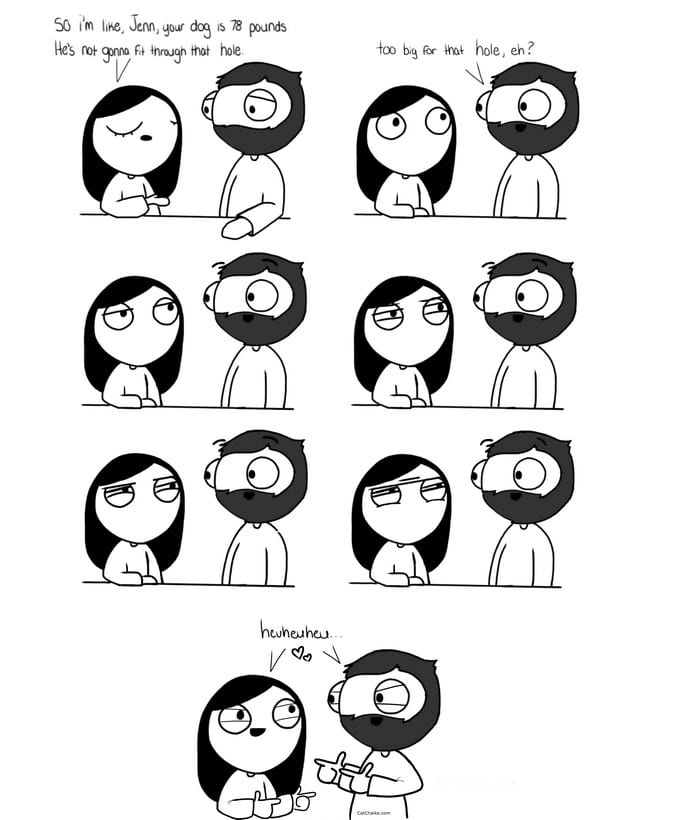 #8. Soooooo you're saying you already like me? *bats eyes*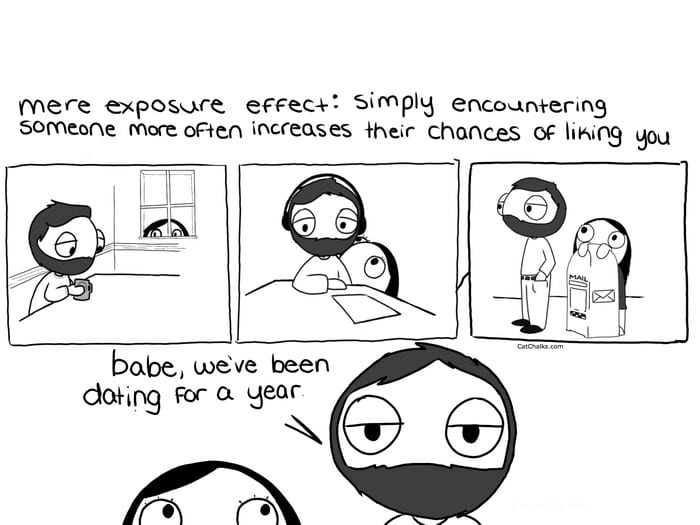 #7. We don't know why. Just go with it.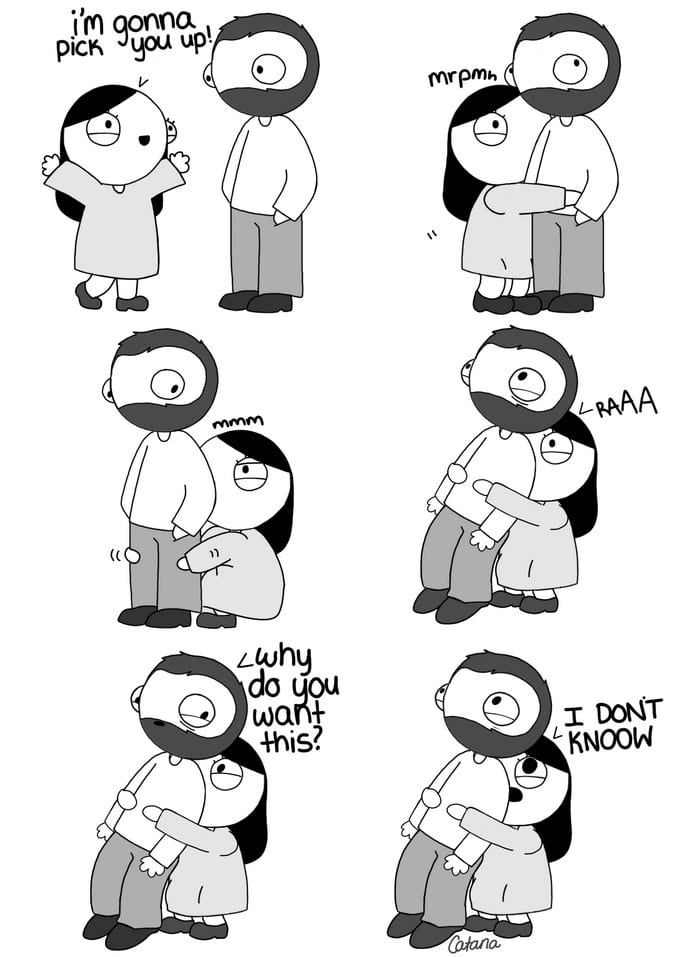 #6. Subtlety, thy name is woman.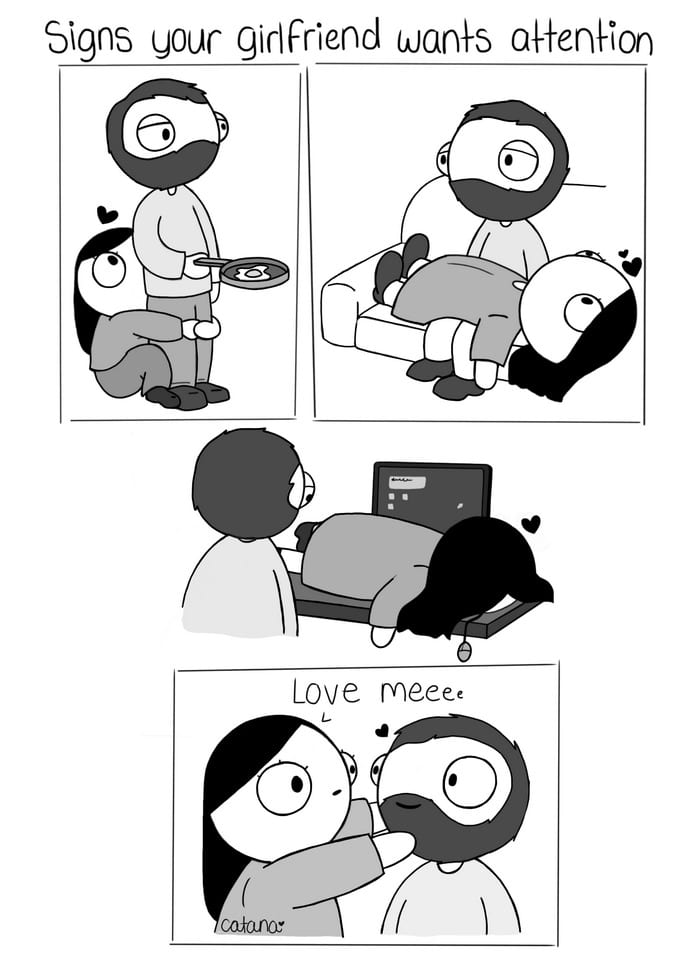 #5. Just lie, my friend.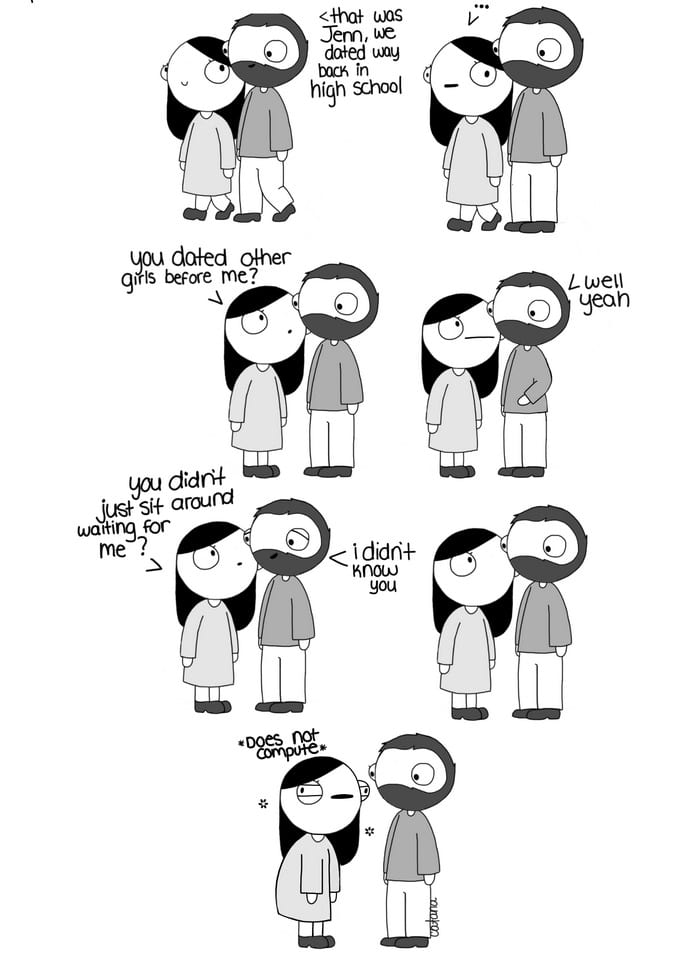 #4. Sharing a love of cats is key. Or a hatred of cats. Opinions on cats are key.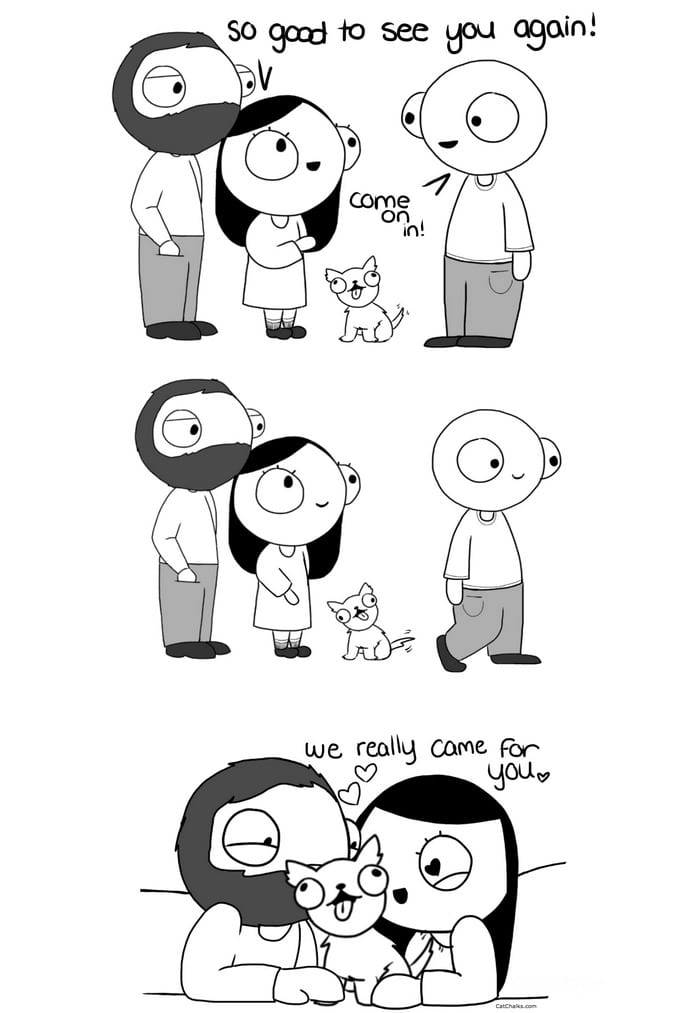 #3. When he knows just what you need.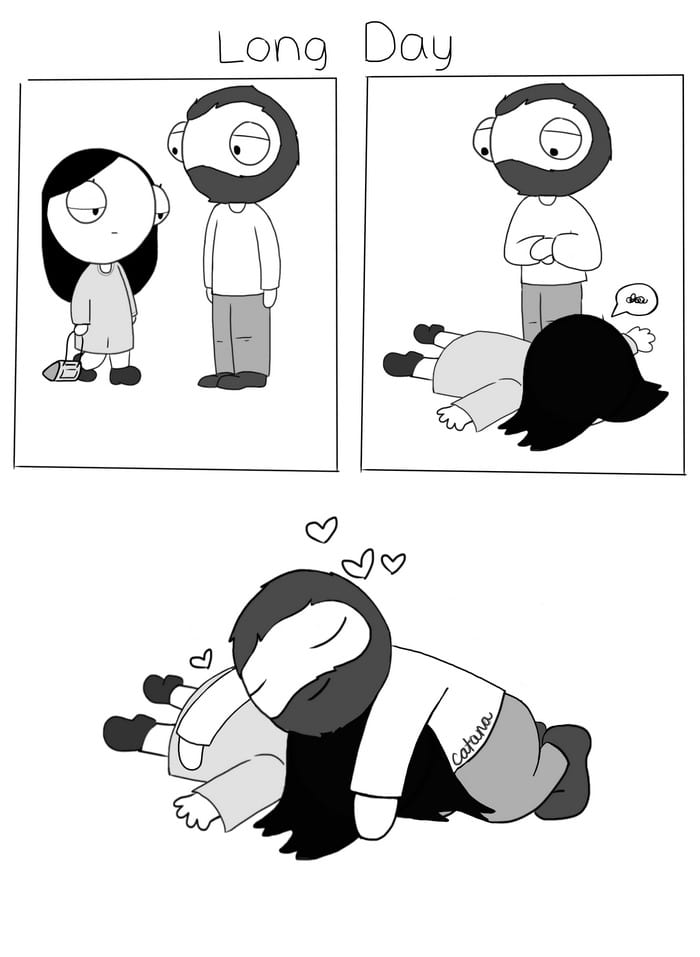 #2. Please. Like we ask at that point.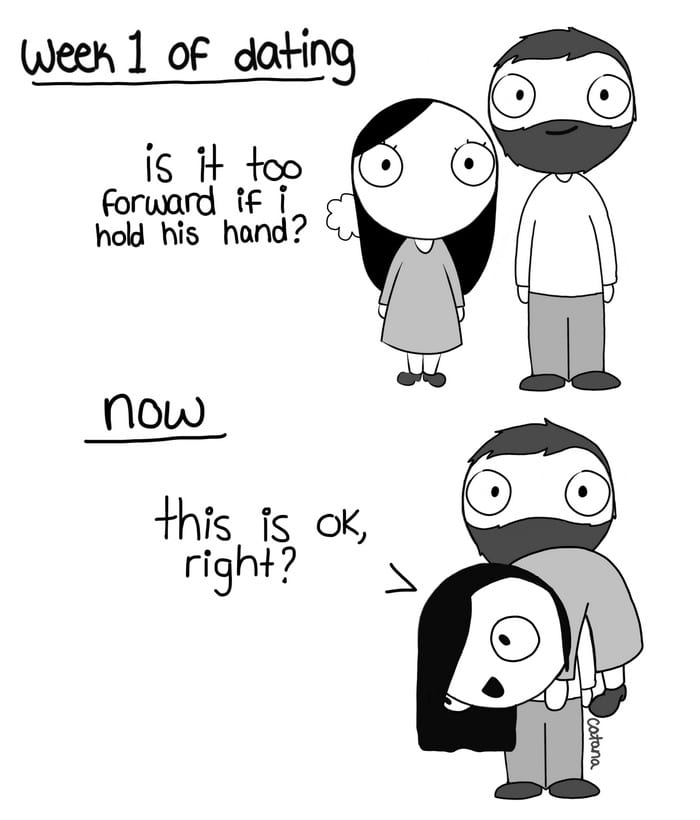 #1. When he gets your "hints."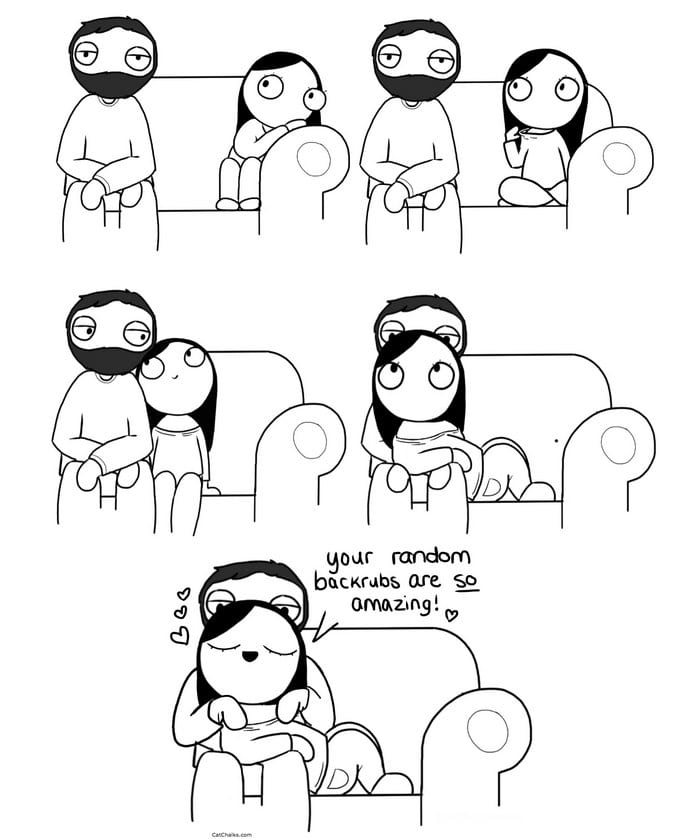 Images Courtesy of Catana Comics
Want more? Check out the articles below:
h/t: Bored Panda
---
---