A California teen is making all-too-rarifying positive headlines everywhere, thanks to her small act of kindness for a stranger last week.
Clara Daly was apparently in the process of flying back to Los Angeles with her mom, Jane, when flight attendants asked if anyone on board was proficient in sign language. Apparently, there was a deaf and blind man on the flight who was traveling alone, and the flight attendants were hoping that someone might be able to communicate with him by signing into his hand.
Clara, who's been studying sign language for the past year, volunteered to help the man communicate with the flight attendants.
Jane posted about the chance encounter on Facebook, noting how proud she was of her daughter, and how it was clear "meant to be" that their original flight was canceled.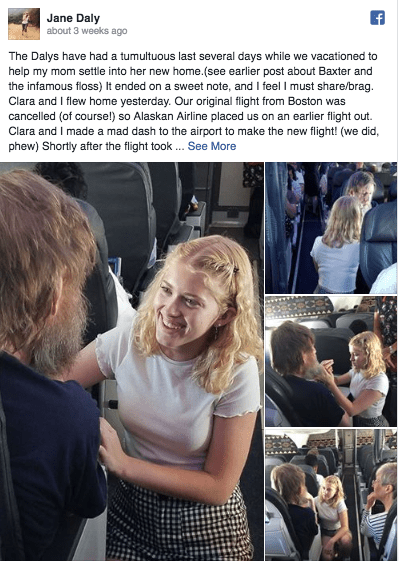 Jane's post reads: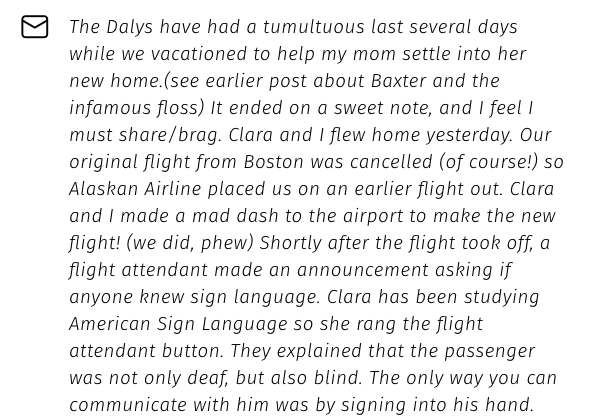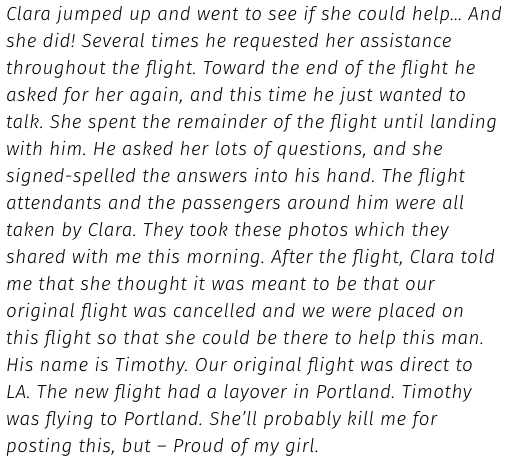 In an interview with CBS, Clara says that Timothy was just happy to have someone to talk to on the long flight. "He didn't need anything. He was just like lonely and wanted to talk."
WATCH: This California teen stepped up to help a man who was not only blind, but also deaf, and alone on a flight. Her random act of kindness has now gone viral. https://t.co/tpNlDovrvd pic.twitter.com/CZy4yrqSuz

— CBS News (@CBSNews) June 24, 2018
According to CBS, Clara is dyslexic and "says English is already hard for her," so she began learning how to sign because she "saw sign language as a way to communicate without having to read and write."
This heartening encounter between Clara and Timothy has been serving as a much-needed piece of good news for many.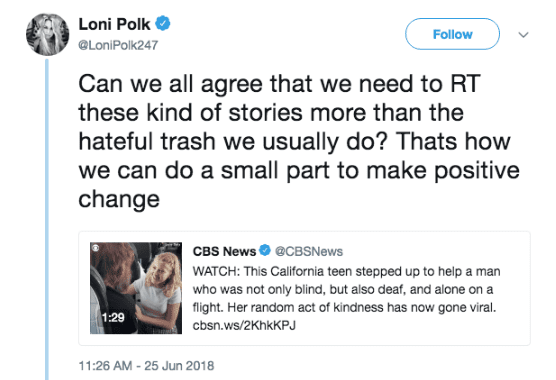 Hats off to Clara for adding a little bit of optimism to the world right now.
---
---