Neighbors can be tough. You want to be civil, or even friends – after all, you have to live a few steps away from each other, for better or worse – but when it comes to expensive investments like property, and also to sharing space with a stranger, tensions and emotions can run high.
This guy was only 18 and working long hours when he decided the 4th of July seemed like a good way to blow off some pent-up steam.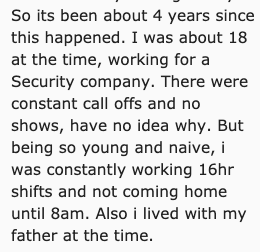 And it was a happy time…
Unfortunately, as often happens with fireworks, things got out of control.
A fire started, and by the time it was out, the fence dividing his property from his neighbors needed replacing.
They were friendly about it…at first.
Then she showed up with a truly outlandish quote for repairs – over $10k – and he told her to hold up while he got his own estimates.
She flipped out and shut the door in his face.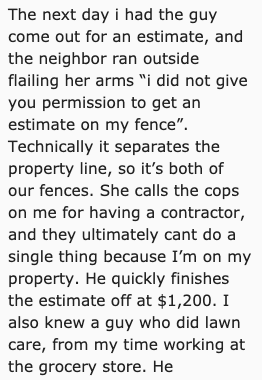 Eventually, they agreed on $2k, and to meet at a notary's office to sign papers and exchange cash.
She didn't show.
Then, she decided he would do what she said, and went ahead having the work done.
Also? She used the extra money to go to Hawaii.
And THEN… she bragged about it in a Facebook group.
She didn't think about the fact that people who live in the same neighborhood might be included.
They ended up in court (her doing).
The judge, of course, told her she was nuts and sent them both on their way – OP was out what he originally offered and no more.
That's why you should at least try to be nice to your neighbors, people.
One reason, anyway.
Okay, what do you think about this story? Let us know in the comments!
---
Add Did You Know? to your Google News:
---