Iconic fashion designer Kate Spade was found dead in her home of a reported suicide. She was 55-years-old.
When this happened, all across social media, fashion lovers and other celebrity icons mourned the death of a beloved friend, designer, and influencer. Many women also mourned the death of someone they feel "understood" them through clothing and accessories. While Twitter and Facebook were filled with kind words and sentiments for Kate Spade and her family, one Facebook post stood out amongst the others for its powerful message.
Facebook user Claudia Herrera posted a photo of her Kate Spade bags, along with a sentimental and important message about mental health disorders that everyone should see and read.
She wrote: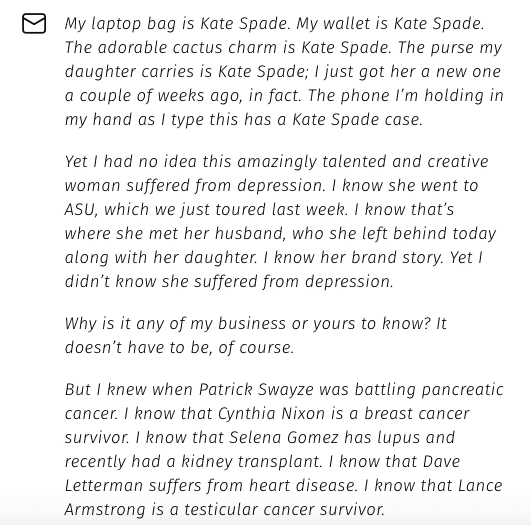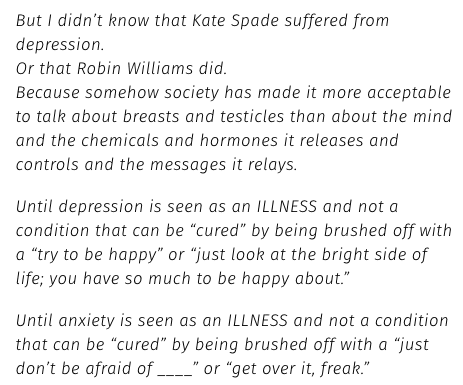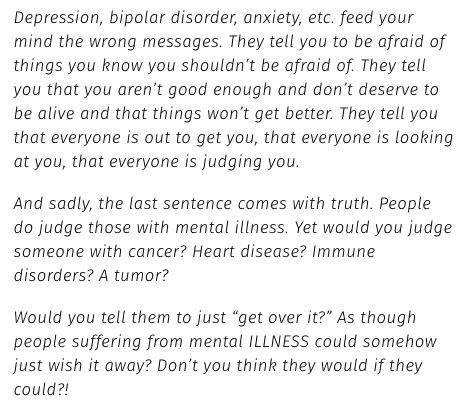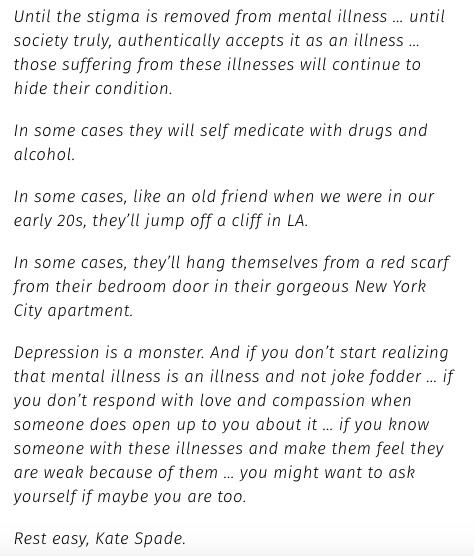 Many people on Facebook were blown away by how eloquently Herrera was able to put into words the stigma that society has against those with mental illnesses.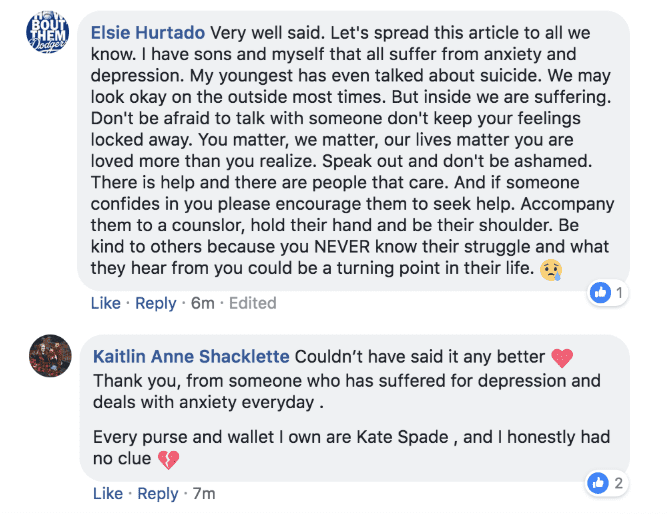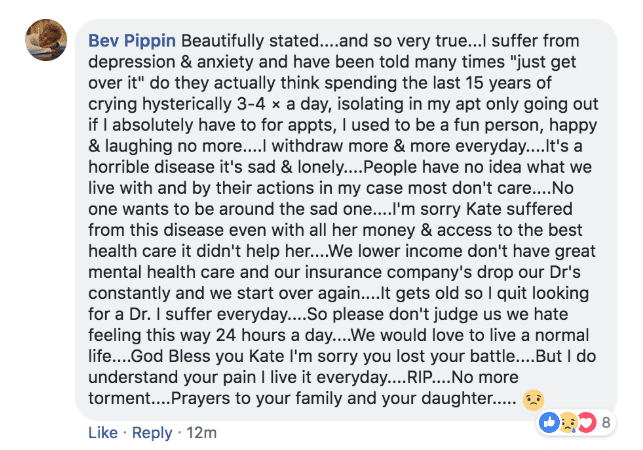 Thank you, Claudia Herrera, for putting into words how so many of us feel about our own mental health and society. Until we start working towards ending the stigma associated with mental illnesses and disorders, we will never move forward.
---
---