Most people who have been paying attention to the modeling and fashion industry for any amount of time realize that honestly, there is probably more that's distasteful than not about the entire thing. What we see in ads does not reflect reality, but that doesn't stop them from affecting the way girls and women think about their own bodies.
That said, there might even be more wrong than you thought, according to this woman (who is a size M), who used to work in high fashion but now books plus-size gigs instead.
Karoline Bjornelykke is 25 and has amassed a TikTok following as people watch her journey from high fashion to plus-size (at a size 8 or so, U.S., ladies).
One of her most popular videos talks about what she sees as a troubling secret about the industry – the fat that brands who only cater to sizes XL-5XL still hire models who are her size (or smaller) and expect them to "pad" their bodies in order to fit into the clothes for the shoot.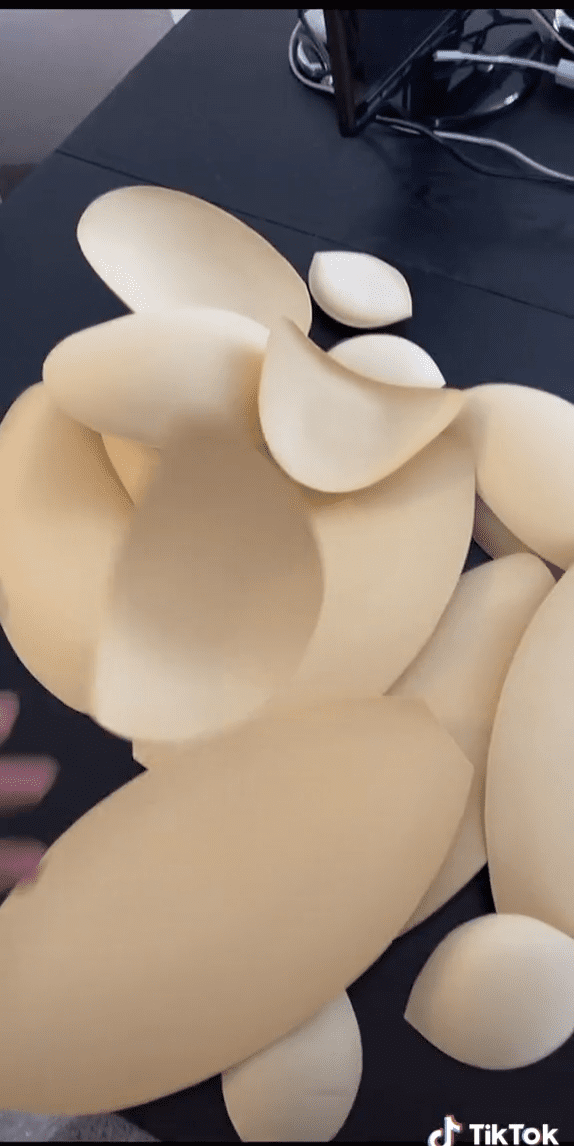 "It's because they want the neck and the face to look really slim and sharp, which doesn't just create unrealistic standards, but impossible ones."
She talked about the expectations put on the models with Buzzfeed in more detail.
"In many cases it's just used to fill in if the model is a bit too small for the clothes. But in some cases, straight-size models are booked for plus-size jobs and padded to a size 44 (which is a 10 in the US). That's when I think it becomes critic-worthy."
Basically, the companies want the model's body to fit the clothes, but they want their faces, arms, and legs to look super angular and/or slim – which is not a natural look by any means.
Karoline thinks more models should speak out, because keeping trade secrets like these under wraps just hurts regular women.
"I think plus-size women deserve to know what goes on behind closed doors, and maybe they can feel a little less s*%t about themselves for not looking like the plus-size models they buy clothes from."
The industry has other issues as well, like companies always using an "hourglass" look for plus-sized models instead of hiring beautiful models who represent what real women's bodies actually look like on the street.
As for Karoline, she thinks the people at the top have a responsibility to step in and make the necessary changes.
"Designers and casting directors are on top of the hierarchy in the modeling industry, so my hope would be for them to be more inclusive in their work. But I also think that us, the consumers, should be aware of where we put our money. If we're buying more products from a brand who only uses traditional skinny, white models than a more inclusive brand, we are unconsciously contributing to the problem."
Which is how change usually happens – from the bottom up. The people on top are making too much money to risk upending the status quo, after all.
So pay attention to what you see in those ads, friends, and support the brands who seem to be all about supporting you!
---
Add Did You Know? to your Google News:
---