This Thursday could be VERY interesting for Pokémon GO players.
It has been rumored that Starbucks was going to be launching a promotion on December 7th that could happen in conjunction with Niantic releasing all Generation 2 Pokémon. However, that original note had some misspellings of the name Pokémon (Pokeman instead) and didn't look very legit.
Here, take a look for yourself…
Well, things have changed. Two different sources today are showing internal memos that confirm almost all of the details. One was spotted on the Starbucks' website and another was printed out at a store location.
First, the website…
Another rumour of the Starbucks related event supposedly starting this week Thursday. Think it's legit?
Then, the print out…
Mounting evidence of 'New Pokemon' coming to Pokemon GO Dec 8th via a Starbucks promotion in US Starbucks stores! https://t.co/WE5AAGFRzL pic.twitter.com/Ekl4qLisDM

— The Silph Road (@TheSilphRoad) December 6, 2016
Here's a closer look…
It certainly looks official and reads like an internal company memo would be written. If these are spoofs, they're pretty good. And the printed version even looks like it's in a Starbucks back room.
So, is this conclusive evidence? No, not at all. The dates are different for one (Dec 7th in the origina, Dec 8th in this updated), so we have to take it with a grain of salt. Still, I wouldn't be surprised that if this is a real leak, Niantic could announce the promotion and launch as early as tomorrow.
One last note… just because they're saying "new" doesn't mean that all Gen 2 will be released. They could be releasing Legendaries instead to round out Gen 1. Either way, I'm excited. 🙂
Stay tuned trainers!
MAJOR UPDATE
There are now new screenshots of the memo, and it looks REALLY legit.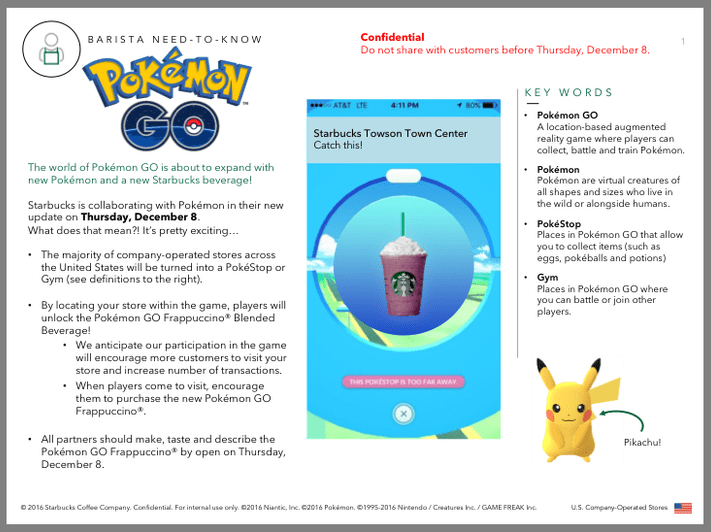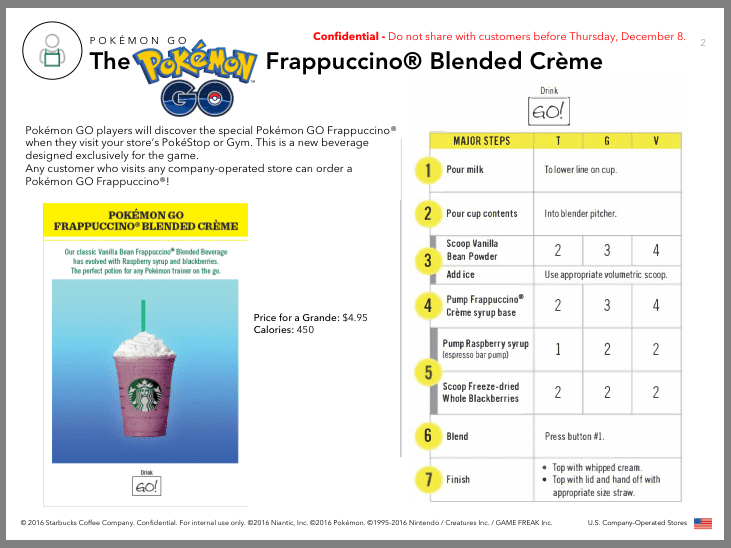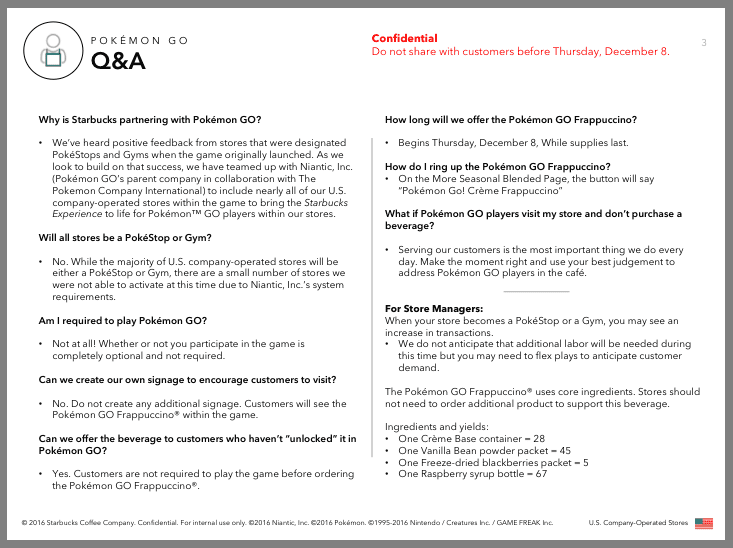 Want to read more Pokémon GO articles? We've got you covered!
---
Add Did You Know? to your Google News:
---